15 Fresh Ideas to Make Home a Happy Place This Fall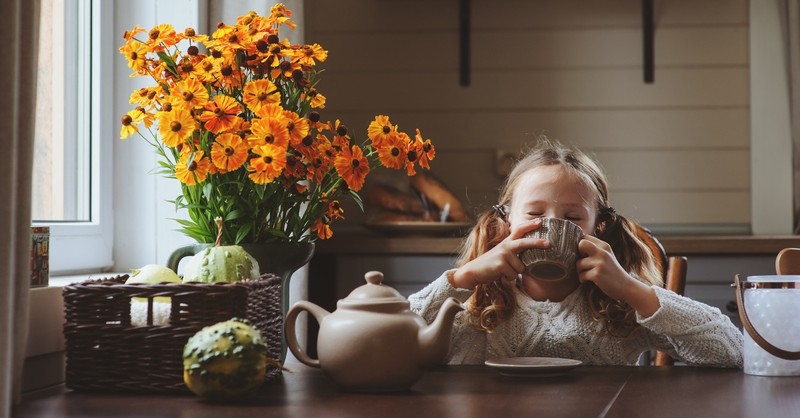 In the last few years, our homes have become more important than ever. They had great significance before in how we raise our families and live day in and day out, but now they have become vital to our health, both mentally and physically.
Without a haven in the dark world, we can feel isolated, and spiritually and mentally unhealthy.
Our homes are a place where we have consistency and peace. It should be our goal to make our homes a refuge. Most of us only have to step outside and discouragement finds us.
This fall, I am making a commitment to refresh my home not just physically but spiritually. I need it, my family needs it.
Keeping our home can sometimes feel overwhelming and complicated. Sometimes we don't know where to start. But taking care of our home and the people in it should bring us joy. Our homes are a gift, and so are the people in it.
Refreshing our homes requires preparation.
There is something about the preparation seasons. In the fall and early spring, preparations are made by farmers as they grow or store crops. In the fall they prepare for colder months, they make a way for things to slow down and their families to survive whatever the winter may bring.
In the spring months they prepare to plant, they till the ground as it wakes from its winter sleep. Each season of preparation moves them into the next better prepared. We should bring seasons of preparation back into our homes.
There is great purpose in preparation.
Whether our purpose is rest, peace, or something deeper, these seasons are a gift to our families. It allows us to walk into the next season with confidence. When we are prepared, the unknowns can become more bearable. Here are some ways we can prepare our homes this fall for the next season.
Photo Credit: © Getty Images/Mkovalevskaya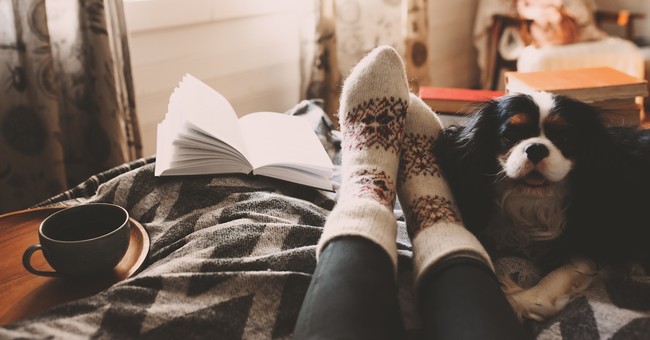 15 Simple and Cozy Ways to Prepare Your Home This Fall
1. Make it cozy:
Pull out all the blankets and pillows, add a few lights, such as Christmas lights or a reading lamp. Another way to make a cozy home is to add a few plants (which also clean the air). In my experience, a cozy home is a happy home.
2. Light a candle:
Whether it is a candle or oil in the diffuser, put a warm fragrance into the air that makes your heart and home feel fresh and cozy.
3. Simplify your home/declutter:
The start of fall is a great time to clear out the clutter in your home. Remove things that have remained untouched for months. Clear space that is overwhelming you or causing you anxiety. Take time to get rid of extra toys, unread books, even check expiration dates in the pantry. It will give you a renewed sense of clarity as you make space.
4. Try a new recipe:
Fall is the season for soup. Whether your favorite is vegetable, chicken noodle, or even sausage and tortellini, whatever your favorite, try something new for your family to warm them up this fall.
5. Create a space for quiet time:
Make a space for yourself to have quiet time each morning. Maybe it is a cozy chair with a blanket and candle. Whatever the space you choose, make it a cozy place to curl up each morning with God's Word.
6. Pack up summer clothes:
Part of refreshing and preparing your home means putting away the things you don't need. Pack summer clothes away and pull out fall and winter gear. It's a time to prepare your closet, simplify your clothing and clear out things you didn't wear all summer long.
7. Let the light in:
Winter can be some of the darkest months and the last few years have felt like some of the darkest years. Open the blinds and let the sunshine break through the window. Step outside and breathe deep, let the sun hit your skin. Let the light into your home.
8. Pray over your home and people:
Guard your heart and your people in prayer. Guard your home with prayer. Take time to pray over every room. Praise and count your blessings in prayer to God. Cast your anxieties at His feet and leave them there.
9. Put Scripture in a prominent place:
As you prepare and refresh your home, put up Scripture around your home as a reminder of truth when days get hard, and even in the good times we can be reminded of joy and peace.
10. Commit to technology-free days:
Technology, social media, it all robs us of so many things. We need to commit to technology-free days where we silence the noise and do something different in our days. Pull out the puzzles, games, books, crafts, maybe even a nap. Put it on the calendar and commit to keeping the technology off on certain days of the week.
11. Choose a new Bible study:
As fall rolls around, grab a new Bible study that will fill you up with the Word and bring you back to center on Christ. In a world where it feels like there is nowhere to turn we can always turn to God's Word and the truth that He has for us.
12. Commit to open space on your calendar:
Most of us are back to pre-covid routines. Our schedules are filling up with tasks and things to do. Fall is a great time to say no to excessive activities. If it is not necessary, it is ok to say no, it is ok to hold on to slow. Most of us have come to appreciate the clearer days and slower pace.
13. Delete negativity:
So much of what we see day in and day out is negative. The news, the online world, there is no joy to be found. It is endless information and negativity. Turn it off, don't scroll through. The beauty is that we get to choose what we put into our hearts and minds.
14. Break out your favorite hobby:
Some of the first things to go when we are busy are our hobbies. Pick up the hobby you love but have put down. Knitting, painting, running, music, whatever the hobby, pick it up again and enjoy the time of creating.
15. Commit to peace:
Commit your home and your heart to peace. As your prepare and refresh your home, peace is the key to keeping it together. Protect your peace at all costs. Going into the winter months we can rest in this peace.
This fall, take time to prepare your home and heart. Refresh what needs to be cleaned out and hold fast to peace in the process. Our hearts and homes will be better for it when we take the time to prepare and refresh.
Photo Credit: © Getty Images/Mkovalevskaya
Michelle Rabon is a wife and homeschooling mom of three who feels called to help women thrive in their walk with Jesus every day. In 2012, she started Displaying Grace, a ministry that is focused on helping women engage with God's Word. Michelle has also served in women's ministry for the past five years seeking to equip women in the local church through Bible study. When she is not writing or teaching, she enjoys reading, being close to the ocean, and drinking a lot of coffee.
---
Want more interaction with the women of iBelieve? Join our fans, writers, and editors at the iBelieve Facebook group, Together in Faith, for more videos, stories, testimonies, prayers and more. Visit here to join the community!