Why Do Some People Refer to God as a Woman?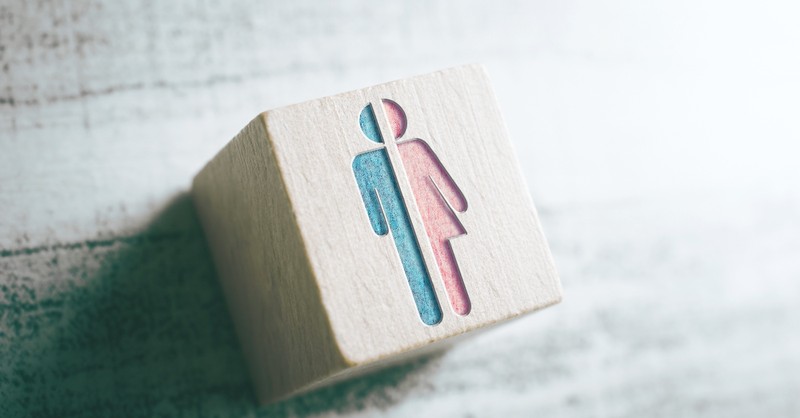 Brought to you by
A close friend of mine is learning about my faith, and I really like it when he asks questions. The more, the better as far as I'm concerned. This is a good way to get to know the Lord: bring up whatever is on your mind. Not only that, but his questions force me to think carefully about what I believe and why.
One caveat I've given my friend right off the bat — never rely on me as the expert — check it out for yourself by going straight to God's Word. Here is the most recent question he asked me — "what if God was a woman?" My response was that "God is a man, no question." But why do I think that?
Gender Labels and Culture
Currently, it's very popular to reject gender labels. This trend has crossed over into theological debate where some people are asking whether words like "man" and "Father" are accurate translations of Hebrew and Greek.
The question itself is a worthwhile one to ask, and it makes sense because ancient languages are still subject to scholarly examination. Learned believers also recognize that "man" as a classification is too limited for describing God.
Someone wrote to the editors at Focus on the Family to ask if this means God is "androgynous"? "Maleness and femaleness [are] 'elements' or 'aspects' of the Image of God in man. [...] God, of course, is neither male nor female. He transcends all such categories, but he does not have a gender designation."
He made man and woman distinct from each other, but God defies gender distinction according to human terms. The reason for this is not that he can or will promote gender fluidity but because he is bigger than all of that.
If you don't know what I mean, then turn it around: I don't identify as a woman who is also partly God — that would be a whole other set of completely blasphemous beliefs, which the Bible does not support.
And yet, like every other human being on the planet, regardless of what that person believes, I was made in his image.
That means I was created for communion with the Lord, a communion from which I was cut off by my sin but which was restored by Christ for all who believe in him alone for salvation.
"If anyone loves Me, he will keep My word; and My Father will love him, and We will come to him and make Our abode with him" (John 14:23).
Is God a Man or a Woman or Neither?
I told my friend that God is a man because Scripture, from what I can see, supports that notion. Even though I'm a woman who believes in equality as promoted by Scripture itself, I just don't see any scriptural evidence that God could be a woman or an androgynous entity. In fact:
1. He calls himself "Father."
2. He came in human form as a man.
1. God as Father. Even if you told me today that we aren't sure "abba" means "father" because of some ancient lexical mix-up, I'd have to argue; look at the context. God's word often distinguishes "mother" from "father" in both symbolic terms and in society.
There were mothers and fathers, yes? Proverbs 1:8 says, "Hear, my son, your father's instruction, and forsake not your mother's teaching." Exodus 20:12 features this command — "honor your mother and father."
"Sing, O barren one, who did not bear; break forth into singing and cry aloud, you who have not been in labor! For the children of the desolate one will be more than the children of her who is married," says the LORD (Isaiah 54:1).
In Galatians 4, Paul speaks allegorically of two mothers, representing two covenants. One is "Jerusalem, for she is in slavery with her children. But the Jerusalem above is free, and she is our mother" (vv.25-26).
2. Jesus as Man. "Indeed our fellowship is with the Father and with his Son Jesus Christ" (1 John 1:3). Luke 2:7 tells us Mary "gave birth to her firstborn son."
In other words, the Lord came down as a man. He was without sin, but beyond the absence of sin there was the presence in his character of "whatever is true, whatever is honorable, whatever is just, whatever is pure, whatever is lovely, whatever is commendable" (Philippians 4:8).
These are not specifically male or female traits but the best of both unified in one person who was, indeed, a man.
And that brings us back to the assertion from Focus on the Family that God is neither male nor female: he is perfectly unified in himself, defying classification along those lines. I know this makes it confusing again, but there is one more point I want to bring up about God being a man.
Head of the Household
God made a man and a woman, and they were to be joined in a holy fellowship by which two became one.
This is marriage. Christ is likened to a bridegroom — the Bridegroom. "The friend of the bridegroom, who stands and hears him, rejoices greatly at the bridegroom's voice" (John 3:29).
In the Parable of the Ten Virgins, "the bridegroom came, and those who were ready went in with him to the marriage feast, and the door was shut" (Matthew 25:10).
John Piper puts it like this: "Jesus is not just a king; he is a betrothed King [...]. His betrothed bride is the people of God — the people who trust him, elect from every race and nation, the church."
He died for those people (his bride) "to pay a dowry, as it were, with his own blood. And he will come a second time to marry her and take us — his church — into the gardens and the chambers of his love and joy forever."
Piper takes us to that misunderstood verse in Ephesians, where Paul tells women to honor and obey their husbands. What's the problem? One big mistake occurs when husbands leave it at "wives, submit to your own husbands" (Ephesians 5:22).
This instruction hangs in mid-air full of dangerous possibilities, which have too often become realities for women.
They have submitted to negligent husbands or been forced into emotionally or physically violent submission while the church has continued to protect the wedding contract above all else.
But the basis upon which women are abused and objectified in this way is not scriptural — women are to submit to husbands "as to the Lord." That's the last part of that sentence. Paul instructed, "Husbands, love your wives, as Christ loved the church and gave himself up for her" (v.25).
The husband is supposed to lay down his life as Christ did. When we think of husband and wife in the Christian sense, the husband (groom, man) is instructed to emulate Christ.
Obedience and Gender
Yet, once again, Christ takes on two roles. He is the Bridegroom, but he also submits to the Lord. He shows husbands what it means to sacrifice themselves for their wives and simultaneously demonstrates to wives what it means to submit to the Father.
To be sure, neither the wife nor the husband is going to get this perfectly right, but the point is that Christ leads the way in both instances. Again: confusing.
But does that mean God could be a woman?
Why Does This Matter?
We saw God represented in a man, Jesus Christ. When Herod sought the deaths of little babies born around the time of Christ, he did not order all boys and girls to be killed: just the boys. Abraham nearly sacrificed his son, Isaac, foreshadowing Christ's crucifixion.
When Luke gave those brief accounts of his infancy and childhood, there was no indication that Jesus experienced gender dysphoria; he stood out from his peers because of his sinlessness and wisdom beyond his years.
I believe that questions about his gender would have stood out in the New Testament, if there were any if Jesus was anything other than the Son of God whom he prayed to as "Father." I wouldn't be happy to follow just any man, but I am gratefully led by Jesus, the Son of God.
For further reading:
Why Do We Use Masculine Pronouns for God?
Are Traditional Gender Roles Created by God?
What Pronoun Is Used for the Holy Spirit: He, She, or It?
Photo Credit: ©iStock/Getty Images Plus/Devenorr
---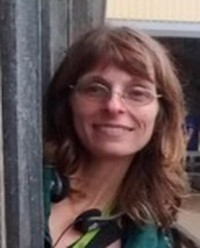 Candice Lucey is a freelance writer from British Columbia, Canada, where she lives with her family. Find out more about her here.
LISTEN: Who Is God?
The views and opinions expressed in this podcast are those of the speakers and do not necessarily reflect the views or positions of Salem Web Network and Salem Media Group.
WATCH: If Jesus Loves Me, Why Does He Allow Bad Things to Happen?
Jesus' presence is everywhere, but waiting is still part of prayer. Read more here.
Stock Footage & Music Courtesy of Soundstripe.com Thumbnail by Getty Images
This article originally appeared on Christianity.com. For more faith-building resources, visit
Christianity.com.