Why This Hurting World Desperately Needs Women in Leadership Roles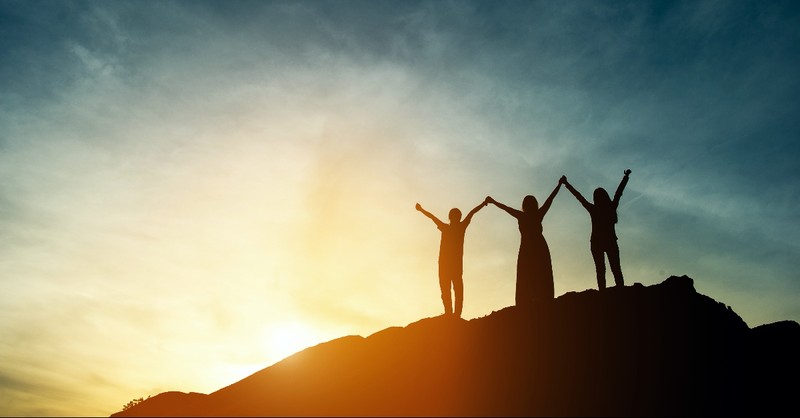 In 2020 I was invited to join an organization for women leaders. It sounded trendy, so I checked it out. The more I learned, the more it sounded like a place to rant about what girlfriends don't get, should get, and want to get more of. I declined. There's too much divine work for women to do to get distracted by discontentment.
Current events stir up strong opinions about front and center women like Beth Moore, Kamala Harris, and Aung San Suu Kyi. There's been a lot said for a long time about women in leadership. Secular and Christian conversations confirm the relevance of wondering: why are women's leadership roles so important?
In the days following 9/11, First Lady Laura Bush exercised unique leadership. On September 12, 2001, she issued a letter to American school children about the events. That November, she became the first woman to give the full weekly Presidential radio address. To a world listening under a heavy cloud of fear and uncertainty, she spoke of, "The poverty, poor health and illiteracy" experienced by Afghan people under Taliban oppression, specifically women and children.
The scope of a leader's influence has little to do with their position, level, or title and more to do with their intent. Whether in a well-known role or an obscure one, God commissioned women with a divine duty to lead the way by caring for a hurting world. Let's answer key questions about the roles of women to uncover why their leadership is essential.
Who Said Women Are Leaders?
God gave mankind, male and female, direction to, "Be fruitful and multiply and fill the earth and subdue it, and have dominion," (Genesis 1:28) over it. Women received a distinctive role as a "helper" (Genesis 2:18) in that work. Female focus was always on supporting and benefiting others. When sin interrupted the bliss, God called out the consequences of enmity and pain.
Issues like poverty, poor health, illiteracy, and oppression began in the sin-spoiled garden home.
God promised a head bruiser would put things right, but didn't hold back on describing the thorns and thistles that would spring up to make life painful until the days of restoration. God responded to sin's agony by enhancing the strategy for synchronized leadership roles of His male and female assets. Eve received her name as the "mother all living," (Genesis 3:20). Every baby girl since has shared in that appointment while making her way through her own generation in a thorn weary world.
The design for mankind to fill, subdue, and manage earth included an original, pre-fall role for women as helpers in God's creative commission. Sin left people gasping for garden air, living a broken quality of life.
Since we now live conflicted, women nurture. Since we live disconnected, women comfort. Since we are impoverished, women advocate. The role of women's leadership is to defuse the destructive forces caused by sin.
God said women are leaders. We help accomplish His creative commission, with an intentional, female bent toward leading the way to defuse the pain perpetrated by sin.
What Makes Women's Leadership Roles Unique?
After the great discontent imposed by sin, before she had children, Eve was commissioned as the mother of all the broken living to come. To mother life is to nurture, to comfort, to advocate, to organize, and to give birth to more life. The news that life would be broken and lost was followed by news of appointed waymakers to care for and cradle those living in the aftermath.
The leadership of women is part of God's coordinated plan to comfort mankind.
The UN reports that while needs persist for developing and mobilizing the leadership potential of women, "The data shows all-time highs for the number of countries with women Heads of State or Heads of Government, as well as for the global share of women's ministers." Around the globe, women do the divine work of leading health care initiatives, ensuring adequate nutrition, operationalizing crisis plans, administrating education alternatives, maintaining peaceful homes, and advocating for justice.
The functional nurturing brought into the leadership arena by women wired to lead helps ensure a balanced approach in addressing needs. Women bring an intuitive ability to problem solve while balancing logistics with empathy towards individual, personal disparities.
By giving these feminine traits a seat at the table, complex issues benefit as God coordinates the gifts of men and women. When the strengths of women leaders are mobilized to set a course for compassion, God receives a greater glory while we make our way out of the garden.
Why Does Women Leadership Matter?
Women have a role of restoration in God's glorious restoration plan. Since mankind's fall, the updated role for women in a wounded world includes mothering the living.
In a commission spoken to a female who had never given birth, this focus for female leadership nurtures, comforts, and advocates for those struggling against the thorns. Mothering children is holy work, but only a part of the mothering work.
Women are the womb where compassion and care come to life in a dying world. In the heart of a female leader, tenderness meets food insecurity.
Encouragement meets the isolation of single parenting. Peacefulness invests in opposing ideologies. Concern aligns with vulnerability. Pointed in the divine direction of loving on those suffering in sin's shadow, women leaders go beyond problem-solving and protecting.
They nurture as they lead.
The world gasps for the good brought by godly women engaged in nurturing leadership. According to author Haley Gray Scott in her work Dare Mighty Things, "One in three women throughout the world—a total of one billion—will be raped or beaten at some point in their lives. The proportion of women exposed to physical violence in their lifetimes ranges from 12 percent in China to 59 percent in Zambia." The world longs to be tended by the nurturing nature of more women leaders.
When women get caught up in a war of words about levels and labels of leadership, we reveal a Western-minded preoccupation with our own significance rather than our own serving. Sadly, as Gray Scott quotes from Alexandre Harvard in Virtuous Leader, "Modern society's weird mélange of individualism and collectivism has spawned generations of small, self-centered people on the make."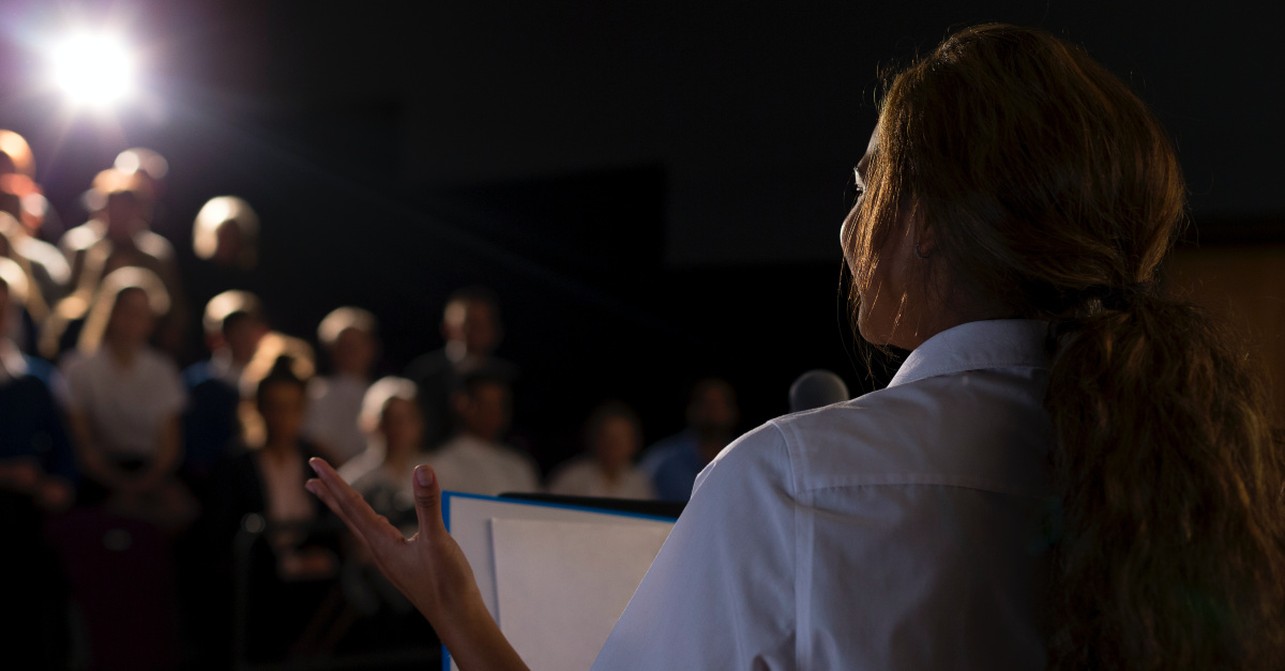 Photo Credit: ©Getty Images/DGLimages
Why Are Women Leaders Wasting Time?
The serpent first suggested we should want more. In the garden he launched a discontentment campaign, a bad apple still captivating us today. Women cannot do great eternal things while discontent with earthly things.
Today's woman has a wide-open field for leadership. Instead of delaying with disagreements about what that scope includes, opportunity awaits now. Working out how to bring a woman's essential qualities to the world, there have been and still are points of contention. It's nothing new.
A glance back to the last century reveals this issue inserted in every time. All women leaders haven't been welcome at all leadership tables. Missions executive of the 1900's, Lucy Peabody said, "Great women are apt to be rather unpopular during their lives." And then she did great things. Some settings present challenges, even barriers, for women to thrive in God's design. Women who make a difference have a different way of embracing leadership.
We don't have time to waste on words inciting a life of less, the lie of left out, or the lie of lesser leadership. The game plan for managing broken creation's way back to walk with God includes joint cooperation of two distinct leadership types: male and female. Great women refuse to be sucked into small arguments.
There's too much pain in the world to let this much potential be wasted. Are we preoccupied with technology privileges allowing us time to banter about our levels of leadership? The world gasps while we argue over word choice associated with the leadership of women.
Pain isn't petty, and neither is the potential of female leaders. God commissioned women with divine direction to help lead the way in caring for a sin-hurt world. We have work to do.
What Does Women's Leadership Look Like Now?
In villages, towns, cities, and nations, comfort comes down and goes out like a welcome balm from the heart of God through female hands. Like every generation of women from the garden peace to the global pandemic, the mothers of all the living lead the way in contributing to the coordinated care creation needs. Wherever she leads, God pours out the nurturing the hurting world waits for.
It starts in homes building healthy people who can understand, communicate, and serve one another. It extends to communities where empathy guides interactions at parks, parent committees, board rooms, businesses, policy negotiations, classrooms, and clinics. Without the essential role of women as leaders, the world goes on gasping for garden air.
So about that organization for women in leadership. If you know of one devoted to getting focused on the divine work entrusted to Eve and her daughters for the needs of a thorn weary world, I'm in. But if it's just a reason to rant, we don't have time for that.
How Can Women Lead Today?
Our part in coordinated leadership is so essential to the world that we can't afford to sit over lattes arguing about labels to lead by. We already have a wide slice of the world to influence as the mother of all the living. With the contribution of women as an essential component of God's plan to comfort mankind until we get back to garden living, the hurting have a better chance of living.
Early in the global Pandemic, the UN Secretary General stated in a briefing that, "Across every sphere, from health to the economy, security to social protection, the effects of Covid-19 are exacerbated for women and girls simply by virtue of their sex." The Pandemic poses urgent opportunities for women to engage their essential perspectives and skills. When we allow agendas to drag us from our great work as great women, keeping us bound up in arguments about titles and terminology, brokenness goes unanswered.
A woman's war is not against men or against the God of men, but against the evil one who feeds the war and those who love his wicked ways. "The one who does what is sinful is of the devil, because the devil has been sinning from the beginning. The reason the Son of God appeared was to destroy the devil's work," (1 John 3:8).
When divinely created women of God lead from their divinely commissioned strengths, they enter the battle against the one "sinning from the beginning." He holds her back from greater influence as a leader, using weapons like discontentment and distraction.
10 Examples of How Women Leaders Can Change the World Now
1. Lead students to learn under restrictions and limited resources – at home or on campus.
2. Comfort a range of needs emerging because of a range of reasons – at church or next door.
3. Instruct the next generation on how to walk with God on a good path – in your home or in a text.
4. Pray about issues of personal, local, national, and global concern – on your knees or all night long.
5. Advocate for and administrate funding prioritizing compassionate care – as an executive or as a donor.
6. Ensure true messages go out on media platforms with vital information – in written or spoken words.
7. Train and mentor other women about their essential leadership role– at work or in your home.
8. Negotiate policies and agreements creating cooperative alliances between groups – in the board room or in a clinic.
9. Illustrate God's character and garden intentions to a world that's hurting – in your studio or in your behavior.
10. Declare truth about how God is using women to mother the living – in private or in public, but always in your heart.
If you're a woman reading this, know that you are divinely commissioned to lead in this world. If you're a man reading this, pray about how you can be a true ally in God's grand design, and make some room for the women in your sphere.
Photo Credit: ©iStock/Getty Images Plus/PATCHARIN SAENLAKON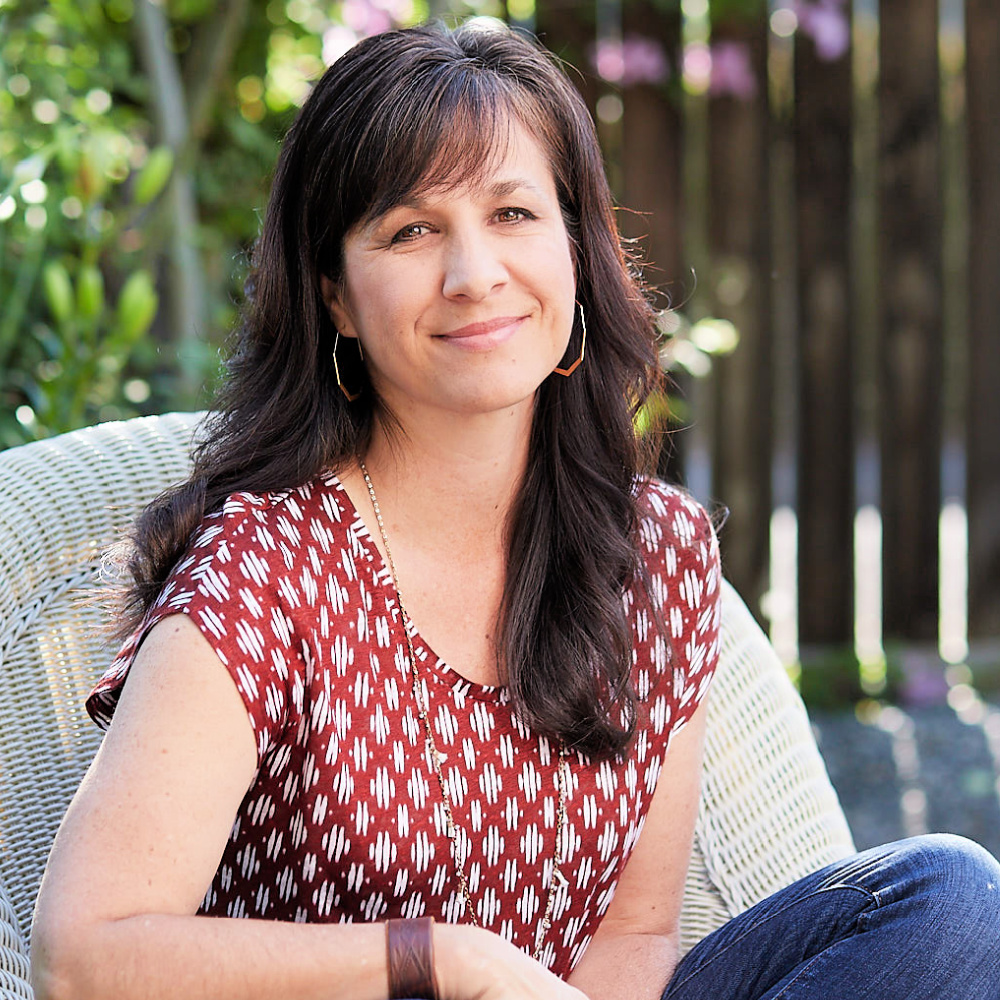 Julie Sanders loves helping women find God's peace in today's challenging times. She is the author of Expectant, The ABCs of Praying for Students, and the creator of How to Prayer Walk for Your School. She and her husband call Central Oregon home, but serve leaders globally and cross-culturally. Julie can be found at juliesanders.org.
Related podcast:
The views and opinions expressed in this podcast are those of the speakers and do not necessarily reflect the views or positions of Salem Web Network and Salem Media Group.
Related video:
Stock Footage & Music Courtesy of Soundstripe.com Thumbnail by Getty Images