Women: Turn to the Wounded Healer for Help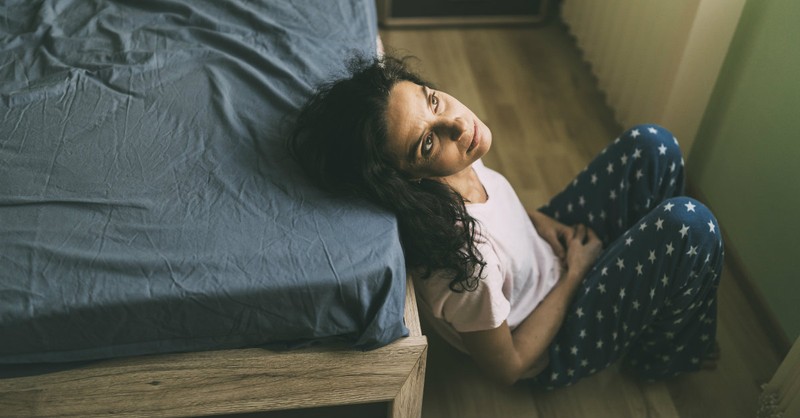 Are you struggling with something in silence - a tragic loss, a shattered dream, an illness, a betrayal? Have you tried a quick fix, to no avail? Are you hiding your brokenness from others for fear of what they might think if they discovered it?
Jesus experienced every kind of pain there is when He came down to Earth. He was wounded and died on the cross for you, and He alone can heal you. Don't be afraid to turn to Jesus for help. Once you know that He understands all you're going through, you can trust Him to lead you to real, lasting change.
Here are some ways you can follow Jesus, the Wounded Healer, to the healing you need:
Know that God loves you no matter what. Realize that nothing you've done or gone through can possibly cause God to love you any less. Understand that you are His child and He loves you deeply.
Expect real healing to take time and effort. Don't waste your time looking for a quick fix for your healing, and don't worry about people who tell you simply to "get over it." Realize that true, lasting healing most often comes about through a process rather than a one-time event. Be willing to invest the time and energy God wants you to so you can grow beyond your struggles.
Be honest. Don't try to hide your pain from God or other people. Realize that God already knows and understands what you're going through, and that you don't need to be afraid of what other people think. Remember that everyone struggles in our fallen world, and know that many people will relate to what you're going through and be willing to help you as you heal. Allow yourself to the feel the pain from your wounds rather than pretending that they aren't there.
Look at your snapshots of pain. Think about the pivotal moments in your life that wounded you - snapshots of pain that helped shape you into the person you are today. Once you identify them, ask God to shed His healing light on them so you can begin to deal with each one.
Look beyond your circumstances to God. Know that no pain can come into your life unless God allows it for a good purpose, and that He will never let you suffer more than you can bear. Realize that, even though we live in a fallen world, God is always faithful and good. Make a list of the ways God has blessed you. Go through your Bible to remind yourself of the awesome aspects of His character (loving, powerful, etc.).
Get rid of shame. Know that, no matter what you've done, God still loves and accepts you as a person. Ask God to give you the courage to face whatever parts of your past you're keeping secret. Realize that you don't need to clean up your life to turn to God; He will meet you right where you are.
Combat lies with the truth. Recognize that the voice of condemnation is never from God. Realize that Satan is constantly trying to trip you up with lies meant to block your healing. Whenever that happens, follow Jesus' example and replace them with the biblical truths. Memorize Scripture so it will come to your mind when you need it. Practice putting on the "armor of God" mentioned in Ephesians 6.
Stop expecting anything or anyone but God to fulfill you. Honestly consider whether you've been looking for ultimate satisfaction in the wrong places - through your work, through a relationship with another person, through an addiction, etc. Realize that only God can truly fulfill you. Decide to make God your top priority, trusting that by pursuing Him you will find real and lasting fulfillment.
Give your burdens to Jesus. Imagine each of your burdens as a piece of heavy baggage that's weighing you down. Then, through prayer, leave each one at the foot of the cross, trusting in Jesus' power to handle it for you. After you do, write down what the Holy Spirit brings to your mind about your burdens and how you can become free of them. You may also want to write a letter to God and read it aloud to Him.
Accept the mysteries of God's decisions. Acknowledge that God has His reasons for choosing to heal some people and not others. Make peace with the fact that your circumstances may or may not change, according to God's will. But celebrate the fact that God will always be with you in the midst of your circumstances and heal your heart to enable you to overcome them.
Choose faith over fear. Ask the Holy Spirit to give you the courage you need to keep following wherever God leads you in your healing journey. Don't be afraid to take the risks necessary to grow.
Look forward to the future. Choose to believe that God has better days ahead for you.
Accept God's grace and respond to it. Think about all the ways God has blessed you that you don't deserve. In response, look for ways you can thank Him by making decisions to please Him. Strive to make the rest of your life a "thank you" gift to God.
Forgive. Ask others whom you have hurt to forgive you. Rely on the Holy Spirit's help to forgive people who have hurt you, so bitterness doesn't poison your life and block your intimacy with God. Remember that God can take the most evil act that someone else meant to harm you and turn it around to use it for good in your life. Don't wait until you feel like forgiving someone; decide to do so by aligning your will with God's will, and the Spirit will help you through the process.
Seek support from wherever you need it. Don't hesitate to turn to your church, a professional counselor, a support group, or the medical community for whatever help you need. Know that the spiritual, mental, and physical aspects of healing all can work together, and that God can choose many different avenues through which to heal you.
Serve others. Remember that serving others takes your focus off your own problems and opens your heart to more healing.
Be patient. Trust that God will bring the good work He has begun in you to its completion.
Ask God to use your experiences to help other people heal. Tell others the story of how God healed you, and look for opportunities to encourage them as they seek healing for their own struggles.
Adapted from The Heartache No One Sees, copyright 2004 by Sheila Walsh. Published by Nelson Books, a division of Thomas Nelson Publishers, Nashville, TN, www.thomasnelson.com.
Sheila Walsh says, "Words are powerful, whether sung, spoken, or written," and her career as a communicator highlights the unique combination of singer, talk show host, and author. Formerly co-host of The 700 Club and host of her own show, Heart to Heart with Sheila Walsh, Sheila is also the author of Honestly, Unexpected Grace, Life is Tough But God is Faithful, and All That Really Matters. She is a featured speaker at the Women of Faith conferences and recently released the album The Best of Sheila Walsh.