You are Cherished: What it Means to be Adopted by God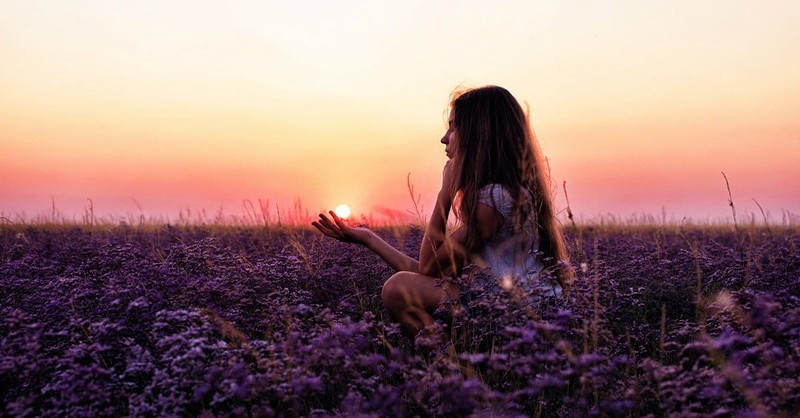 Looking for love in all the wrong places. I know countless women who have lived this song, myself included. Growing up in a single mother home where the main nurturer of the family had her own emotional issues left me starved for love. 
For years I searched for belonging, wanting to be loved and accepted by others, my husband, even my children. Needless to say, these longings can open the doors for co-dependent relationships unless we find these longings met in God. 
Each one of us is created with a need for love and affirmation. Every child born throughout history has longed to be cherished. In his book Orphan Slave Son, Ben Pasley states that "the place an orphan needs most is to simply have a place of sonship in the heart of real parents." Each one of us is separated from a Father who is called LOVE and our hearts yearn to be adopted into the family of Christ.  
My journey began as I looked at the tender faces of my four children who were suddenly left "fatherless." I knew if they were to succeed in life and be all they were created to be they had to know deep within the love of THE FATHER. However, although I knew Christ as my Savior and God as my Master, I did not have an intimate understanding of a Good Good Father. I understood that I could not lead my children into a truth I did not live in; I could not give what I didn't have.
So I began to ask, seek, and knock on the doors of heaven for wisdom and revelation in the understanding of the love of God as the Father.
I was mystified as I gazed upon the Father who descended like a dove and declared, "This is my Son in whom I am well pleased" (Matthew 3:17) even BEFORE He did any great signs and wonders. I discovered that Jesus called us to pray to the FATHER, not the Holy One, Sovereign King, Ancient of Days or any high and lofty name, but instead He instructed us to pray ABBA. (Lord's Prayer, Matthew 6:9-13)
Then I turn the pages of the Word and discover that ALL of creation is waiting for the sons of God to be revealed. Creation is groaning and longing for sons and daughters to step into their rightful place of royalty. 
For all of creation is waiting, yearning for the time when the children of God will be revealed. (Romans 8:19)
For we know that all creation groans in unison with birthing pains up until now.  And there is more; it's not just creation—all of us are groaning together too. Though we have already tasted the firstfruits of the Spirit, we are longing for the total redemption of our bodies that comes when our adoption as children of God is complete. (Romans 8:22-23 The Voice)
There is a groaning within the created earth and us, the inhabitants for redemption and to live life as sons and daughters. This is the family we are created for and the Father who created us to be a part of His family. 
Adoption into God's family simply means returning to home and what we are created for. 
 
Adoption means living life in the kingdom of peace, joy, hope, and abundant life. 
 
Adoption by God means we look at circumstances from the perspective of our Father. 
 
Adoption means we say, "I want to look like my Daddy." 
 
And above all adoption means I have come home, my search has ended.
Dennis Kinlaw wrote, "Long before God was ever called God, Lord, Sovereign or any other appellative that speaks of his attributes, he was called Father by his Son, the second person of the Trinity. This means that the first word that has to be said about God is not a word of sovereign power or dominion, but one that comes from the family; not a word from the court, but one from the hearth." (SACRED PEDAGOGY: How and What We Learn About God from the Family)
When I asked my 20-year-old son what it meant to be adopted by God, his response was simple: "It means you always have a place to go back to, even if you don't think about this place all the time, you suddenly realize you were made for that place and you want to go back." That comes from knowing you are cherished! 
Before God was Creator, Provider, Healer… He was Father and for eternity He has made Himself abundantly available and pursued the hearts of His children. He offers us the opportunity to be adopted as His children and to know Him as Father. 
In Him the search is over, by His blood we are bought back, we don't have to do anything to be loved and accepted into His family. We are at rest. 
THAT is the knowledge of being cherished and that's what it means to be adopted!
Misty Honnold is the Founder and Director of the non-profit organization The Single MOM KC.  Misty equips, trains and empowers women to discover the source of their strength in Christ. She publishes a weekly blog on the website The Single MOM KC as well as freelances for other publications. She is working on her first book to be published in 2016; an autobiographical teaching of the Song of Solomon.
Publication date: June 16, 2016