Your Choice: Fear or Faith?
Cheri Swalwell

Crosswalk.com Contributing Writer

2012

5 Oct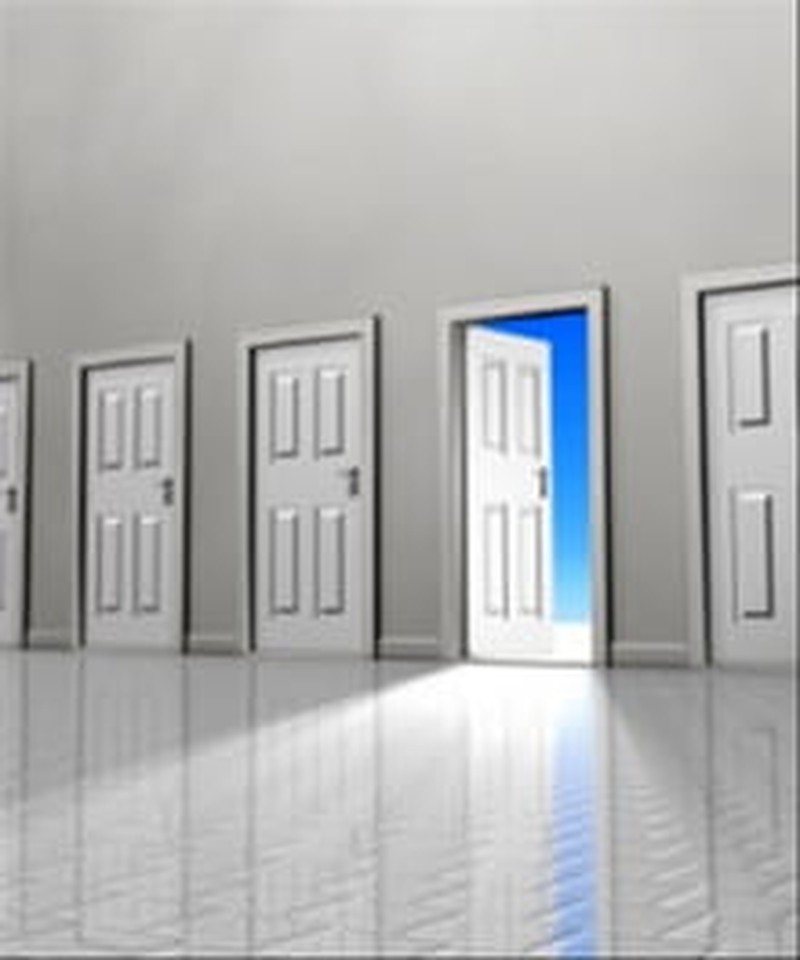 "We always have a choice between fear and faith - no matter how bleak things look" (Rachel Olsen).
 "Be strong and courageous; do not be frightened or dismayed, for the Lord your God is with you wherever you go" (Joshua 1:9).
The topic of fear versus faith comes up regularly on my blog. That's because we are presented with many opportunities - sometimes multiple times a day - for fear or faith. I have found in my own life that it really boils down to a choice. I can either step out in faith or be overcome with fear. Sometimes it doesn't feel like a choice - sometimes it feels like I'm being hit so hard that the only "choice" is to duck and cover or run and hide. But, ultimately, the decision I make is in my control. 
And I find that, just like the other battles I fight in my life such as self-control in the area of eating balanced or overeating, choosing to exercise or sit on the couch, or working too hard versus balancing my life between work and play, the more times I succeed, the easier it is to fight the next time. 
For instance, I started fighting the battle of fear versus faith fourteen years ago when I chose a job that better fit my personality and talents versus making more money and being miserable. God not only covered all our bills, but we never went hungry either. By choosing the job I did, God blessed me with friendships I still enjoy today, I met families that helped influence the way I parent, and the best part of the job was I was able to transition from working five days a week in the office to learning to manage my own time by working three days on site and two days at home.  
That was preparation for…fast forward five years, and this time I chose to leave the career I was enjoying to be a stay-at-home/working mom by providing daycare in our home. I never lacked for children to care for and God supplied enough income to meet our needs (and some wants). I learned further skills in being meticulous with record keeping which was useful for the next phase in my life. 
Fast forward three more years and with God's prompting through life circumstances, I chose to leave the semi-consistent life of daycare and pursued a full-time career in medical transcriptioning, which can be a feast or famine type job. In the beginning, I worked very part time in the transcribing field, around my daycare schedule. I learned time management, how to prioritize, and how to tune out noise and turn down activities that I would rather be doing until after the work was turned in.  The recordkeeping from running my own daycare became very useful when I was learning to budget and record every expense and paycheck as a self-employed contractor.  
Throughout my five years in this field, God has allowed me to stretch my fear versus faith muscles quite often. I have been let go due to loss of work only to be hired by another company eight hours later. I have lost specific accounts only to be awarded better accounts two weeks or a month later. I have had to trust God that I don't take every opportunity for work but continue to keep my priorities straight: God first, family second, and work last.  Sometimes it's scary to say no to a new account thinking that God wants me to have the extra income, but time and again, when I have my plate full enough, I am rewarded for choosing God and family over more income and more stress. 
God faithfully shows me that when I choose to trust Him instead of putting my faith in my paycheck or my employer or my abilities, not only does He provide, but He provides exactly what I need. Sometimes my needs are to learn something new and that particular time period proves to be quite a challenge. Other times it offers a chance to rest and rejuvenate once I have learned the lesson that God so lovingly knew I needed in order to grow. 
The best part - I'm not special. What God does for me, He wants to do for you too! He is waiting for you to stretch your faith muscle so He can show you what wonderful things He has planned for your life as well. All it takes is a little forward motion on your part and as your faith grows, it will naturally get stronger. The question is - Are you ready to start the journey and if not…what's holding you back? 
Cheri Swalwell describes herself as a Christ follower first and foremost, wife, mother, and avid reader. She has been blessed to be a guest on a variety of blogs including here at Crosswalk.com/family and Christiandevotions.us. If you want to hear more about the heart she has for marriage, parenting, and relationships from a Christian perspective, feel free to visit her blog or "like" her on Facebook. 
Publication date: October 5, 2012