7 Warning Signs it's Time to Change Jobs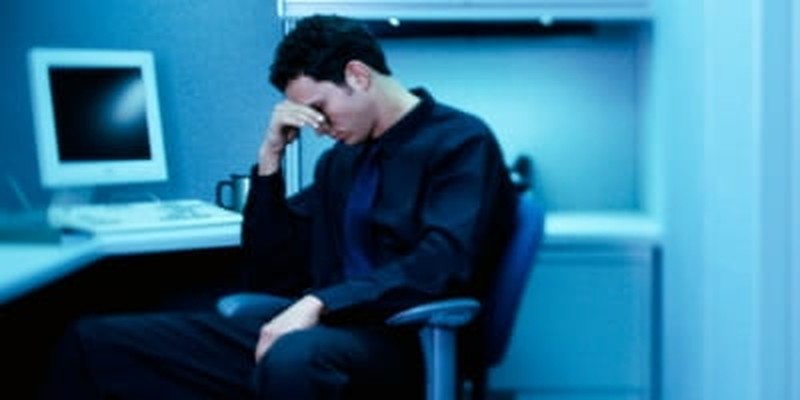 Just like the gauges on your car that warn you of overheating, low oil or engine problems, there are also "warning signs" that indicate it could be time to make a career or job change. Do any of these seven signs describe you?
1. You and your boss don't get along and/or have personality clashes. Your boss can have a huge impact on how you feel about your work. Even if you love your job duties, if your boss is not a good fit for you the chances are you will be dissatisfied at work.
2. You are depressed on Sundays. If you have anxiety during your time off or as a new work day approaches, your body may be telling you it is time to find a new position or career.
3. You are worried about being fired. This could be a sign that either your job doesn't fit you well, that there is an issue with your boss, or, that your company is trying to streamline and may be looking for ways to cut costs. If you frequently have anxiety about being fired, the increased stress makes it difficult to enjoy your work and do it well.
4. You are not included on decision making. You used to be a key player in your department but now management doesn't ask for your input. It may make sense to have a discussion with your boss about this or you may have already determined that is time to look for a new position.
5. You are bored. When your work situation is feeling more and more stagnant, it could be because you need new projects and/or engaging problems to solve. If your current boss or company can't do this for you then you may need to look for something new.
6. You cannot keep your life in balance. Do you find yourself exhausted at the end of the day with little energy to give to your family, friends and church? If so, it could be time to either cut back on your work hours or to find a new position that gives you some margins in your life.
7. You dream regularly about leaving your job. If your daydreaming and even sleeping dreams revolve around how it would be great to be doing something different, then it is probably time to take some action in making a change.
If one or more of these warning signs describes you, don't ignore them! Your physical, emotional and spiritual health may be at risk. If you think you could benefit getting perspective on your situation, determining your next steps and/or securing a new position, we invite you to learn more about our unique career services and then scheduling a career services consultation.
© Article copyright by Kevin and Kay Marie Brennfleck, www.ChristianCareerCenter.com. All rights reserved. The above information is intended for personal use only. No commercial use of this information is authorized without written permission.
Kevin Brennfleck and Kay Marie Brennfleck, National Certified Career Counselors, are the authors of Live Your Calling: A Practical Guide to Finding and Fulfilling Your Mission in Life. Their websites, www.ChristianCareerCenter.com, www.ChurchJobsOnline.com, and www.ChristianJobFair.com, feature hundreds of job listings from churches, ministries, and Christian employers; a resume bank; and many other career/job search resources and articles. They also offer career coaching and testing to help you discover work that fits your God-given design, as well as assistance with writing a powerful resume, interviewing effectively, finding job openings, and other aspects of a successful job search. You can schedule a career services consultation today!
Publication date: May 8, 2014