Key Resources for Online Advertised Job Postings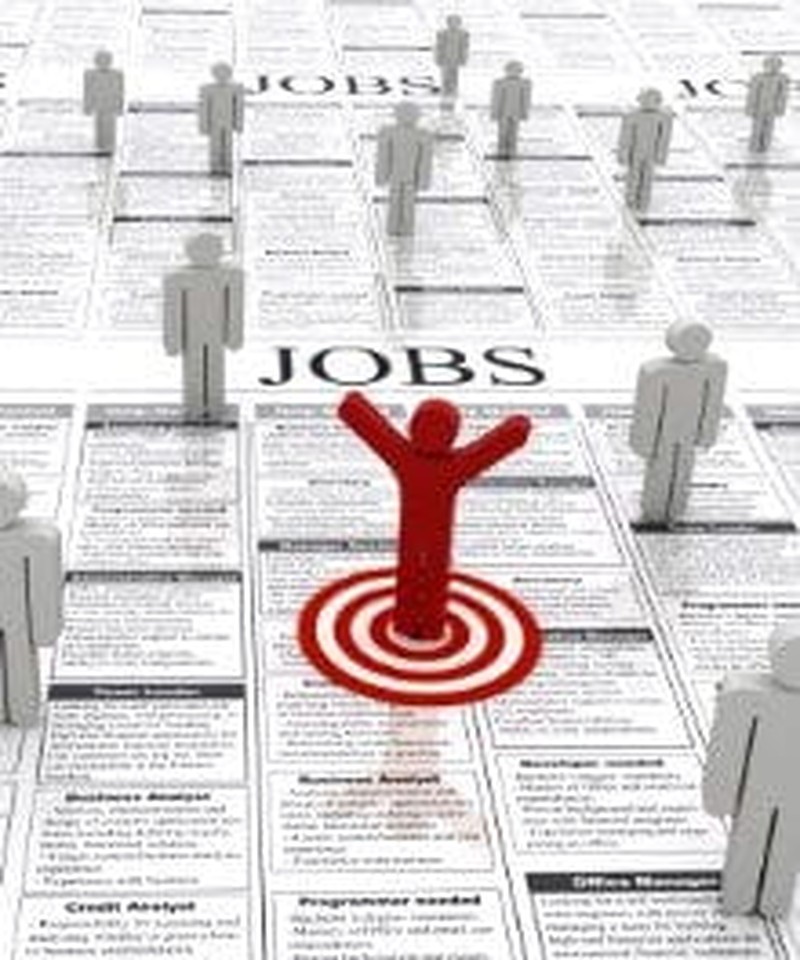 Here are some of the best Internet job posting and career advice websites. Remember, however, that while the Internet is a useful resource, only a small percentage of people obtain jobs through using Internet job boards. Employers may receive hundreds of responses to a job posting, and the majority of job hunters utilize the Internet as their primary job search tool, so the competition is keen. You do not, therefore, want Internet job boards to be your only job search tool.
A good strategy is to dedicate approximately 30% of your job search time searching and applying for advertised jobs on the Internet, and approximately 70% of your time searching for jobs in the "hidden" job market. Listed below are suggested websites to use in pursuing jobs in the advertised job market:
General job sites
Federal government job sites
Non-profit job sites
Christian job sites
Elementary / secondary education job sites
Sample professional association job boards
Over-50 job sites
General Job Sites
Indeed is the #1 job site worldwide, with over 50 million unique visitors and 1 billion job searches per month. Spiders in jobs from other websites.
Describes itself as the world's largest job search engine. Spiders in jobs from other websites.
The Largest Job Search, Employment & Careers Site
Global job listing site. Use Monster's resources to create a resume, search for jobs and prepare for interviews.
One of the largest online classified job listings. Search communities that are of interest. Be aware of employment scams (see their "scam alert").
Good for finding part-time jobs. Start your hourly job search on Snagajob. View job openings from companies now hiring in your local area. Fill out online job applications, manage your career, and network with other job seekers.
Bright helps you to connect your job search to your family, friends and alumni network. Bright's unique job search engine shows you what jobs are available at companies where your friends work.
This free online resource is designed to help students and graduates find specific information and advice on how to apply online and offline to every major national company in America.
One of the newest sites to take advantage of social media, TweetMyJobs supplies Twitter users with instantaneous job listings that are derived from TweetMyJobs' Job Channels.
Find jobs that few people know about. All job openings are indexed from company websites, not from job boards. This can make it easier to get interviews.
List your work experience and qualifications and the site matches results to your qualifications. Also, type in your location and Trovix displays Google Maps of how many jobs are available in your area.
Search online classified job postings.
Job Search Shortcut links directly to thousands of company job posting Web pages nationwide.
Job-less is a search engine for jobs in USA - with a radically different approach to job search. In one simple search, Job-less gives job seekers free access to employment opportunities from thousands of websites in USA. Job-less includes all the job listings from major USA job boards, newspapers, associations and company career pages.
TheLadders strives to make the search for $100K+ positions quick and effective. Today, with over 4 million members, TheLadders is the world's leading community of $100K+ jobs and $100K+ job seekers.
Job search allows you to search for all kinds of job opportunities from accounting to management to healthcare.
Careerjet is a job search engine designed to make the process of finding a job on the internet easier for the user. It maps the huge selection of job offerings available on the internet in one extensive database by referencing job listings originating from company websites, recruitment agency websites and large specialist recruitment sites.
Jobs.com gives you access to millions of jobs plus career tools and advice.
Job Bank USA offers many resources to assist you in your job-hunting experience. Job Bank USA helps you apply for jobs, complete your application, submit your application, and search for local employment opportunities.
Juju.com is a job search engine, not a job board. Juju's comprehensive search results link to millions of jobs found on thousands employer career portals, recruiter websites, job boards, and other employment sites all over the Internet, rather than to a limited set of job postings hosted directly on our own site.
America's Job Bank will help you locate alternative sites where you can search for jobs or prospective employees. You can search for job banks by state.
Federal Government Job Sites
USAJOBS is the U.S. Government's official system/program for Federal jobs and employment information.
Other government job websites include:
http://www.federaljobs.net http://www.careersingovernment.com
Non-profit Job Sites:
Find volunteer opportunities, nonprofit jobs, internships, and organizations working to change the world.
National database of nonprofit job openings.
Nonprofit job search resource center.
SOCIETY FOR NONPROFIT ASSOCIATIONS
Christian Job Sites
Large database of jobs from Christian organizations and those seeking to hire Christian men and women. Also, includes career advice and other resources. (Directed by the Brennflecks)
Database of jobs for Christian employment.
A division of ChristianCareerCenter.com, ChurchJobsOnline.com provides a simple and effective way for churches to find quality church staff, and for pastors and other church professionals to find new ministry positions. (Directed by the Brennflecks)
Christian employment and ministry opportunities with Christian organizations, ministries, schools, churches, and camps. Also, find work at home and self-employment opportunities. (Directed by the Brennflecks)
Online church job search website for church jobs, pastor jobs, youth, children's minister, chaplain, and ministry jobs.
ASSOCIATION OF CHRISTIAN SCHOOLS INTERNATIONAL
Large database of U.S. teaching jobs.
CHRISTIAN SCHOOLS INTERNATIONAL
Online job database for both teaching and education administration positions in the U.S., Canada, and several other countries.
Large listing of youth pastor/minister openings.
CHRISTIAN COLLEGES & UNIVERSITIES JOB BANK
Jobs in Christian higher education.
Church jobs for Pastor and Ministry Employment.
Large database of pastor and church jobs.
Elementary / Secondary Education Job Sites
ASSOCIATION OF CHRISTIAN SCHOOLS INTERNATIONAL
Large database of U.S. teaching jobs.
CHRISTIAN SCHOOLS INTERNATIONAL
Online job database for both teaching and education administration positions in the U.S., Canada, and several other countries.
See also individual school district sites
Professional Association Job Boards [google: The job title + professional association or use O*NET]
Examples:
PUBLIC RELATIONS ASSOCIATION OF AMERICA
SOCIETY FOR NONPROFIT ASSOCIATIONS
Over-Fifty Job Sites
Jobs and employment resources for boomers, seniors and retirees
Kevin Brennfleck and Kay Marie Brennfleck, National Certified Career Counselors, are the authors of Live Your Calling: A Practical Guide to Finding and Fulfilling Your Mission in Life. Their websites, www.ChristianCareerCenter.com, www.churchjobsonline.com and www.christianjobfair.com feature hundreds of job listings from churches, ministries, and Christian employers; a resume bank; and many other career/job search resources and articles. They also offer career coaching and testing to help you discover work that fits your God-given design, as well as assistance with writing a powerful resume, interviewing effectively, finding job openings, and other aspects of a successful job search. You can learn more about their personalized career coaching by visiting their website and scheduling a free career services consultation.
Publication date: Juny 6, 2013