Learning to be Content with the Fences of Life
Ron Edmondson

Thoughts on Leadership, Church, and Culture

2014

23 Jan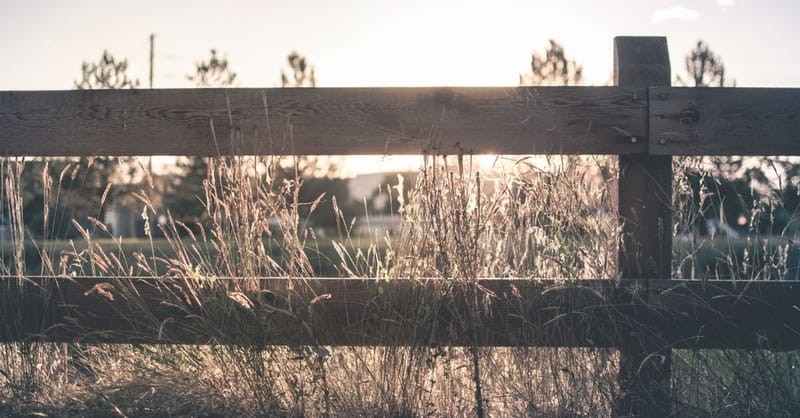 The day for building your walls will come, the day for extending your boundaries. Micah 7:11 NIV
Driving down a country road I saw something that reminded me of an important principle in life.
I passed a field full of cows grazing. Close to the road was a large metal gate covering the entrance to the field. At the gate was a little calf, seemingly trying desperately to get through the gate on to the other side of the fence.
It appeared to me this calf had seen some grass that looked better outside the fence. Sure enough, I looked and there was a patch of the greenest grass any calf could hope to find. Just feet outside the gate.
In the meantime, all the other cows appeared to patiently graze among the grass within the fence. I couldn't help but wonder what would have happened if the calf would have gotten past the gate.
It would obviously be unsafe. A calf… wandering in the road by itself… I would have probably felt inclined to stop had I seen it in the road. Innocent of the ways of the world. Helpless. I would have feared for its safety. And, I'm sure it would have missed it's mother when the time came for milk. This calf had no business outside the gate. No business at all. Anyone knows that.
But, then, the calf reminded me of how I am at times.
Just being honest, I've struggled most of my life with patience… contentment… being satisfied where I am now and waiting until God does something new. I have often thought the "grass looks greener on the other side". It's hard for me to be patient within the fences of life at times.
In that discontentment, I often find myself testing the boundaries… the fences… God has placed me in life… trying to create my own "opportunities"… only to find out later that what God had for me was best. A God-ordained wait is always purposeful. His fences are always for my good.
Have you learned some those hard lessons in life?
Have you found out that what you thought you so desperately wanted wasn't really worth it once you got it?
Oh, thank God for boundaries. Thank God for fences.
Thank God for unanswered prayers.
Thank God for all the trouble and heartache He has kept me from… because I have surely brought enough on myself… by keeping me within the fence.
Lord, help us to find our contentment in life in You! In the fences you provide.
---
Ron Edmondson pastors Immanuel Baptist Church. Find out more at: http://www.ronedmondson.com/about