Why You Must Find Contentment to be Happy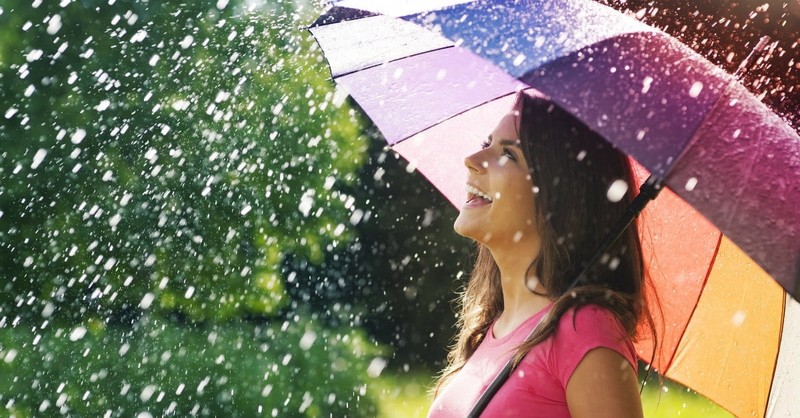 The Joneses are broke, so why do we try so hard to keep up with them?
In her new book, Love Your Life, Not Theirs: 7 Money Habits for Living the Life You Want (released October 3), Rachel Cruze spotlights the danger of comparison living. It's a trap that leads nowhere worth going.
The Cure for Comparisons
Too many people allow cultural expectations—that is, other people—to dictate their own values and family priorities. I've been there too. I know it's an empty and endless battle to try to keep up. You feel like a hamster on a wheel, running as hard and fast as you can and ultimately going nowhere. Doing that for a lifetime will leave you completely exhausted. But your life doesn't have to look like that. There is hope; there is an antidote. There is one and only one cure to comparison living, and that is contentment.
What Contentment Looks Like
In our book Smart Money Smart Kids, my dad and I make the point that content people don't always have the best of everything, but they make the best of everything. Contentment isn't a place you get to financially; it's a place you get to emotionally and spiritually. It's a peace in your spirit that knows what you have, no matter how much or how little, is enough. Contentment is the inner determination to be happy and fulfilled wherever you are with whatever you have. The Apostle Paul put it like this: "I have learned to be content whatever the circumstances" (Philippians 4:11 NIV). And, yes, I know this is a lot easier said than done.
I wish I could give you specific steps to take to guarantee your contentment, but I can't. I will tell you the two big secrets to living a contented life, but before we get there, let's take a look at what a content person looks like. You may realize that you have some of these people around you already. You may even realize that you are one yourself!
Content People Are Satisfied
Contentment allows you to be in a state of joy and satisfaction. You are happy with where you are in life. That doesn't mean you don't have goals for the future or that you aren't working toward being a better person tomorrow than you are today. It definitely doesn't mean that you're stagnant or apathetic, or that you're choosing to sit around and do nothing new, exciting, and challenging with your life. It just means that you have a peace about your life and a sincere enjoyment about what you have today without basing all your happiness on what you hope to achieve tomorrow.
Since we're talking about comparisons, I will give you one big tip here: It's almost impossible to be satisfied with your own life if you're constantly looking at what someone else has. If you're struggling to appreciate the blessings in your life and if you're constantly distracted by the #blessings of other people, it may be time to put some blinders on for a little while.
Shut off the social networks. Stop strolling through the mall. Unsubscribe from all those email newsletters and advertisements that try to convince you how much you're missing. Spend that time and energy focusing on how much you truly have. Look at your family, your friends, your home, your job, and all the things in your life that really matter. Then rejoice in all you have.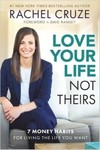 Rachel Cruze: As a seasoned communicator and Ramsey Personality, Rachel Cruze has been speaking to groups as large as 10,000 for more than a decade. The daughter of Dave Ramsey, she joined Ramsey Solutions in 2010 and uses the knowledge and experiences form growing up in the Ramsey household to educate others on the proper way to handle their money wisely and stay out of debt. Rachel co-authored the #1 New York Times best-selling book Smart Money Smart Kids with her dad. You can follow Rachel on Twitter @RachelCruze and online at rachelcruze.com or at facebook.com/rachelramseycruze.
Publication date: October 4, 2016