Work in the New Heavens and New Earth
James M. Hamilton Jr.

Author

2021

1 Mar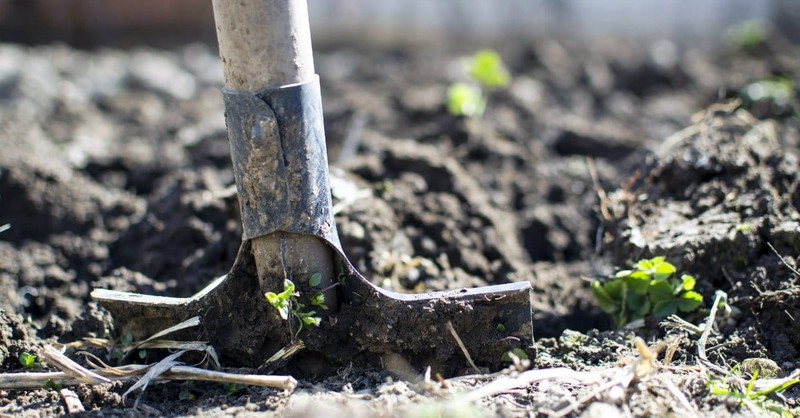 This post is adapted from Work and Our Labor in the Lord by James M. Hamilton Jr. Content taken from Crossway.org; used with permission.
Good Work Cut Short
Wolfgang Amadeus Mozart is one of the most famous makers of music ever to live. He composed over six hundred pieces of music that are cherished and studied and known the world over to this day. Mozart died in 1791 when he was only thirty-five years old. His early death is one of the most tragic cases of lost genius in the history of humanity.
His work was cut short by an early death.
In the preface to the Pulitzer Prize–winning novel, A Confederacy of Dunces by John Kennedy Toole, Walker Percy writes, "It is a great pity that John Kennedy Toole is not alive and well and writing," having explained, "the tragedy of the book is the tragedy of the author—his suicide in 1969 at the age of thirty-two. Another tragedy is the body of work we have been denied." [1]
Toole's work was cut short by self-slaughter.
How Sin and Death Taint Our Work
This side of the sin at the Tree of Knowledge of Good and Evil, our work is ruined by all manner of afflictions moral, physical, emotional, and mental. How many athletes have had promising careers ended by injury? How many flourishing young debaters have been cut down by cancer? How many engineers can no longer do their work because of inexplicable seizures? How many moral failures have disqualified pastors, teachers, and politicians?
And even if a person enjoys a full three score and ten or more, the working years will pass into memory as, in the words of Ecclesiastes, "the almond tree blossoms, the grasshopper drags itself along, and desire fails, because man is going to his eternal home" when "the silver cord is snapped, or the golden bowl is broken, or the pitcher is shattered at the fountain, or the wheel broken at the cistern, and the dust returns to the earth as it was, and the spirit returns to God who gave it" (Eccles. 12:5–7).
Death will end our work. And if we live long enough, before death ends it, frailty will.
We have seen that God created man to work, to be fruitful and multiply and fill the earth, to subdue it, and to exercise dominion over the animal kingdom (Gen. 1:28), working and keeping the garden God made (2:15), imaging God's own character to improve God's creation so that all life—plant, animal, human—might flourish.
Man sinned, however, bringing death and futility into the world. God's merciful instructions enable us to flourish in fallen futility, and the redemption God accomplished in Christ frees us from idolatrous approaches to work and motivates us to work unto the Lord to adorn the gospel as our vocations become the arenas in which we love God and neighbor. In spite of all God has done, however, we are not what we were prior to sin, and the world has been subjected to futility. Where will this story arc land?
Work in the New Creation
To ask that question is to ask what we can say about work after Christ returns to consummate redemption. What will work look like in the new heavens and the new earth?
We cannot be sure, of course, because God's way is to do what has never before been seen or imagined (cf. 1 Cor. 2:9). As Paul said, "For now we see in a mirror dimly, but then face to face. Now I know in part; then I shall know fully, even as I have been fully known" (1 Cor. 13:12).
We have, however, two kinds of information from which we can formulate conclusions about the perspective of the biblical authors on what awaits us. On the one hand, we have details found in particular statements about the future, and on the other hand, we have a broader picture in which these details are to be understood.
The broader picture takes its outline from the Old Testament expectation of a new exodus, new Sinai law, new temple, new experience of the Spirit, new pilgrimage through the wilderness, and new conquest of the land, which is a new Eden, all led by a new King from David's line. This fund of imagery is the account from which the New Testament draws when it shows the payoff of all that Jesus accomplished. This fund of imagery is also drawn on when the New Testament points to what Jesus will accomplish when he returns.
God will bring to pass the purposes he set out to achieve when he spoke the world into existence. God has not trashed his first failed attempt and started over. To the contrary, what he set out to do when he made this world he will bring about when he makes it new. God will make the world new, and we will do new work.
The new work we will do is the work of ruling and subduing, working and keeping, exercising dominion and rendering judgment, all as God's people in God's place in God's way.
Notes:
1. John Kennedy Toole, A Confederacy of Dunces (Baton Rouge: Louisiana State University Press, 1980), xiii.
James M. Hamilton Jr. (PhD, The Southern Baptist Theological Seminary) is professor of biblical theology at The Southern Baptist Theological Seminary and preaching pastor at Kenwood Baptist Church. He is the author of God's Glory in Salvation through Judgment and the Revelation volume in the Preaching the Word commentary series.
Image courtesy: Pexels.com
Related podcast:
Related video: