Break Free From Financial Bondage
Steve Diggs

No Debt, No Sweat! Christian Money Management Ministry

2005

21 Mar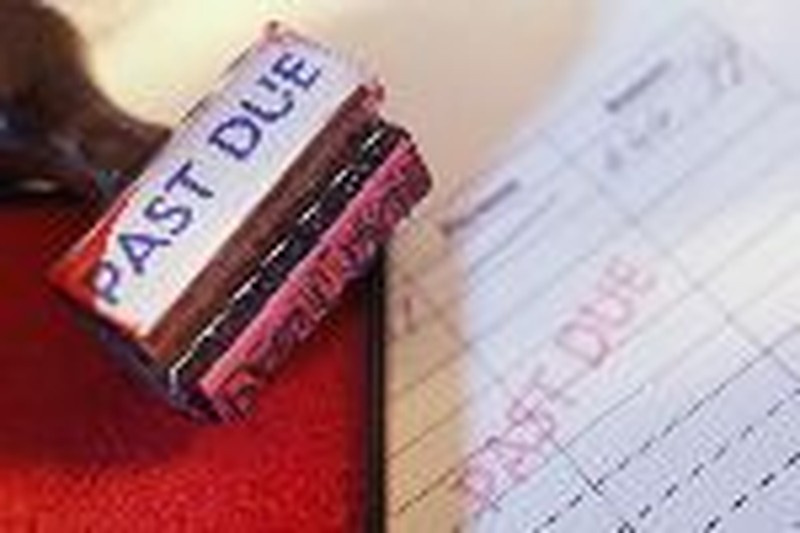 Sssshh! Don't tell anyone, but today there's a dirty little secret in many of our homes that is robbing us of peace, damaging our witness, and destroying our spiritual vigor. Sure, this might be the introduction to an article about marital infidelity, Internet pornography, or one of the other "high profile" sins. But it's not. Instead, I'm referring to a plague that we rarely acknowledge until it has done its damage. I call it Stuffaholism.

Stuffaholism is the unrelenting lust that drives us to buy things we don't want, with money we don't have, to impress people we don't like! And as a result, many of us are drowning in debt today.
Americans spent the last decade piling up debt. We learned that a teacher could live like a tycoon with enough credit cards and an occasional home equity loan. Now we find ourselves awakening with a financial hangover in the new millennium. If the old adage about "misery loving company" is true, the following will leave you delirious:
• Total household debt (credit cards, mortgages, auto loans, etc.) exceeded 100% of total disposable income for the first time in 2000.
• We're now charging over one trillion dollars on our credit cards each year.
• The kids are following in their parents' footsteps. According to CardWeb, the average graduating college student has a credit card balance of about $3,400.
• Some experts believe that money problems are the leading cause of divorce in America by a rate of 4 to 1 over anything else.
• Today, the average household credit card balance is almost $10,000.
• In 2003, Americans increased their debt load by another 20%.
• Although most Americans overestimate their level of financial assets and wealth by up to 25 times, the Consumer Federation of America tells us that the typical family in the US has net financial assets (counting retirement accounts) of just $9,850.
• In the typical household, consumer debt is more than 50% of total financial assets.
We Never Meant For It To Be This Way
If you are like many Americans today you started your early adult life planning for success. Despite those plans, if you are like 70% of American families today, you are living paycheck-to-paycheck. For you, the American Dream long ago became a gothic nightmare. You know all too well what it feels like to sit bolt upright in the middle of the night, sweating about paying the rent, maxing out another credit card, or having another "discussion" about money with your spouse.
So, Where Do We Start?
Like they say, the best place to start is at the beginning. So, let's begin by admitting the obvious: We live in a world system that often is not consistent with the Christian ethic. The world tells us that happiness comes with acquisition. God tells us that joy comes with contentment. Far too often, we Christians buy into the world's philosophy.
Yet if happiness requires acquisition -- we'll never be happy. The world always has something that's "new and improved" along with savvy plans to transfer the money from your wallet into their corporate piggy banks.
The Christian's Closet Sin
Like most of the problems we face, financial pain has its roots in the bad decisions we have made all along the way. And, like most bad decisions, we are filled with shame and fear that others will find out.

So instead of bringing the problem into the light where it can be dealt with, we try to hide it from others -- and often ourselves. To admit financial failure is to admit that something in our lives is out of control, and we don't like to do that. But eventually, the house of cards falls in on itself. That's when what we had hoped would remain a private struggle suddenly becomes very, very public.
God really does know how we tick. Over the years I have become convinced of two things:
1) As long as I deny or excuse any sin in my life, I will continue to fall farther behind. Only when I face my sin can the healing (changing) process begin. Sin is like a cancer; until it is recognized and isolated it can't be treated. And just as cancer, a sin ignored doesn't go away -- it continues to grow until it finally consumes and destroys the whole body!
2) There is strength in numbers. Sometimes the only way to deal with a problem is through confession and accountability to other believers. James tells us to "confess your sins to each other and pray for each other so that you may be healed." (5:16)
Recently I was visiting with a broker friend of mine who told me about a man in his church. At a men's prayer gathering, my pal's friend felt safe enough to share a dark secret with the other men. He admitted that, despite a healthy income, he was deeply in debt and saw no way out. Thankfully, the other men in the group rallied around him, and have since helped him through his difficulty.
Now Ask the Hard Question: Why Do We Borrow?
Please don't misunderstand, I'm not one of those people who teaches that borrowing money is necessarily a sin. However, the Bible does teach that debt can be bondage or slavery. (Proverbs 22:7).
There are two things to ponder before going into debt:
1) What Are My Motives? Why am I borrowing money? A lot of borrowing happens for all the wrong reasons.
Often there is an element of greed involved. Over and over again, the Lord warns us to avoid covetousness and greed. In Luke 12:14-15, Jesus gets right to the point, "Watch out! Be on your guard against all kinds of greed; a man's life does not consist in the abundance of his possessions." (NIV)
A first cousin to greed is vanity. When I teach, I like to ask the audience what they think is the most expensive thing they will ever own. I get all the usual answers, "Our home?"
"Nope."
"College for the kids?"
"No."
"Retirement?"
"Not even close."
That's when I project three letters on the overhead: E G O. You see, there is nothing in the world more costly than an out-of-control ego. It makes us do stupid things that we end up paying for years to come.
2) What Is My Ability to Repay? The problem with borrowed money is that it has to be repaid. Today's instant gratification becomes tomorrow's bondage.
It is so dangerous to presume on the future. Murphy's Law always kicks in at the least expected (and, most inopportune) moment. Just when you think you'll be ready to make that first payment -- BOOM! The bottom falls out and another expense demands your attention.
Again, the Scripture gives us helpful guidance in this area:
"Now listen you who say, 'Today or tomorrow we will go to this or that city, spend a year there, carry on business and make money.' Why, you do not even know what will happen tomorrow. What is your life? You are a mist that appears for a little while and then vanishes. Instead, you ought to say, 'If it is the Lord's will, we will live or do this or that.' As it is, you boast and brag. All such boasting is evil." (James 4:13-16, NKJV)
As Christians we need to "count the costs" before we launch into any venture that will commit our future earning power.
God Wants You To Experience Freedom
Know this above all else: God is on your side -- He's pulling for you. His ways really do work: "Make sure that your character is free from the love of money, being content with what you have; for He Himself has said, 'I will never desert you, nor will I forsake you.'" (Hebrews 13:5, NIV)
God does want His people set free from every form of bondage, including financial. Only then will we be at our best for the Kingdom work that we're here to do!


Steve Diggs presents the No Debt No Sweat! Christian Money Management Seminar at churches and other venues nationwide. Visit Steve on the Web at  www.stevediggs.com or call 615-834-3063. The author of several books, today Steve serves as a minister for the Antioch Church of Christ in Nashville. For 25 years he was President of the Franklin Group, Inc. Steve and Bonnie have four children whom they have home schooled. The family lives in Brentwood, Tennessee.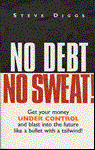 A complete financial compendium, 19 chapters
• What you can do today to get out of debt and kill the Debt Monster
• A,B,C's of handling your money God's way
• How to save, invest, and retire wisely
• How mutual funds work
• How to stop fighting over money
• What to teach your kids about money
• Learn how home & car buying, college financing and insurance work.
• How to develop a budget that works -- forever!
• Features simple charts, graphs, and easy-to-use forms.
Click here to learn more or to order.