Financial Ease in Uneasy Times
Mary Hunt

Debt-Proof Living

2011

21 Sep

COMMENTS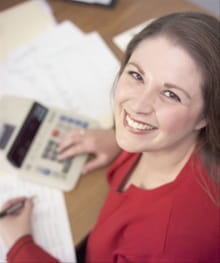 My life changed radically 17 years ago when I broke my self-imposed gag order and told the whole world about my struggle with a debilitating spending problem. I had no idea at the time that this would be one of the smartest things I could ever do. By telling my story and owning up to my problem, I became accountable.

Since then, I've read and written hundreds of thousands of words on the subject of money management. I've experimented with various methods. I've addressed audiences large and small. I've listened, pondered and asked questions. I've collected enough data to choke even a well-adjusted accountant.

I have come to thousands of conclusions, but my most important conclusion is this: Anyone can learn to control their spending, even in the face of a sudden job-loss or financial challenge.

If you are experiencing financial trouble, it undoubtedly can be traced back to a time when you failed to control spending. Then, the trouble started to grow. For some of us it grew and grew.

For almost two decades I've lived and breathed money management and financial fixing. I've concluded that, regardless of the amount of money we have, these are the main reasons so many people experience money troubles:

1. Financial problems are rooted in one's refusal to accept the fact that life is not fair. As long as you feel entitled to material things you cannot afford, you will have money problems.

2. Money problems are the result of irregular and unpredictable expenses. Most people don't think about the things that don't happen on a regular basis when they add up their monthly expenses. When irregular expenses creep up, they see them as emergencies or financial crises.

3. Money problems will never go away as long as unsecured debt is carried from month to month. Credit card debt has an odd way of reproducing.

Financial ease has nothing to do with being rich. It comes as the result of taking responsibility and by following sound financial principles. The more accountable I am, the greater is my freedom. The more I am disciplined, the more numerous are my options. The more carefully I plan, the bigger I can dream, and the better my life becomes, the more joy I will experience.

I know that whether your financial situation requires a minor correction or a major overhaul, no situation is hopeless. Not even in these recessionary times. No mater where you are right now, you can take control of your finances. You can get out of debt and learn how to live below your means. You can get off the financial roller coaster and stay on level ground where money ceases to be an issue.

If you feel beyond hope, you can change. You can stop adding to your credit card debt. You can put yourself on a spending diet. You can start tracking where your money goes. You can do this starting today!
Originally posted May 4, 2009
Copyright 2009 Mary Hunt. All rights reserved. Permission to reprint required.
---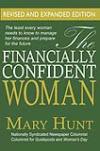 If you liked this article by Mary Hunt, you'll find lots more in the "Everyday Cheapskate" archives, or subscribe to receive Everyday Cheapskate in your email inbox every weekday. Also, check out Mary's recently released revised and expanded edition of The Financially Confident Woman (DPL Press, 2008).
Debt-Proof Living was founded in 1992 by Mary Hunt. What began as a newsletter to encourage and empower people to break free from the bondage of consumer debt has grown into a huge community of ordinary people who have achieved remarkable success in their quest to effectively manage their money and stay out of debt. Today, "Debt-Proof Living" is read by close to 100,000 cheapskates. Click here to subscribe. Also, you can receive Mary's free daily e-mail "Everyday Cheapskate" by signing up at EverydayCheapskate.com.