Homemade Gift Ideas Under $10
Mary Hunt

Debt-Proof Living

2007

9 Nov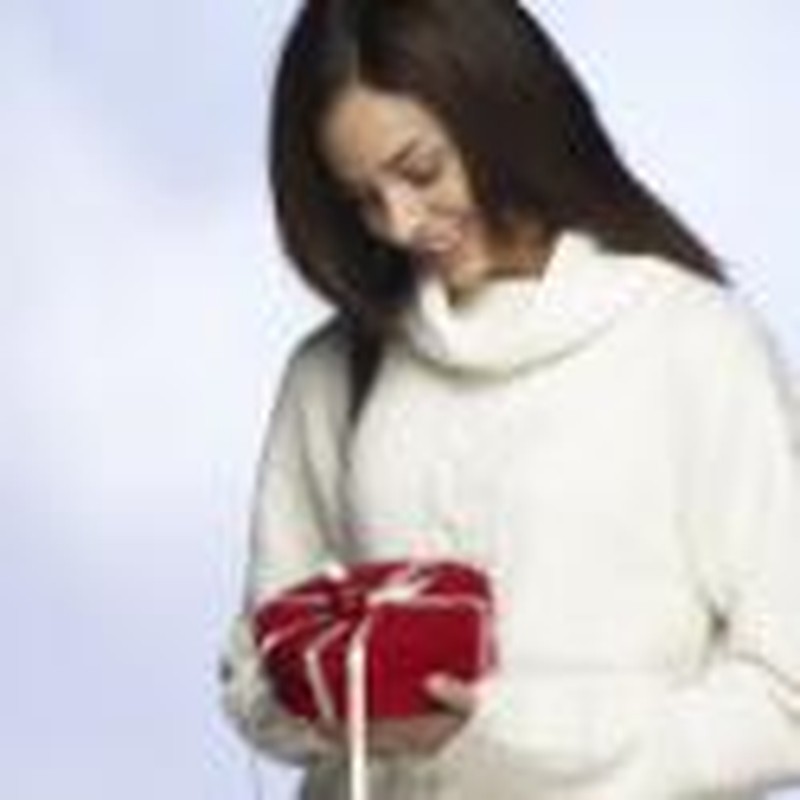 If you have more time than money—or simply love to give and receive homemade gifts—here are our best ideas that cost less than $10. Who knows? With a chance to stay away from the crowded malls you might just find yourself with extra holiday spirit—and cash, too—to take you into the new year. And wouldn't that be nice.

Family Cookbook
Gather up your family's best-loved recipes and create a family cookbook. Then make copies of it for family members on your list. There are many software programs available for entering your recipes that even calculate nutritional information based on the ingredients.
Add illustrations; scan old family photos of the person who is known for making the recipe to include on a particular page. Add a section for birthdays and addresses, too.

For more detailed instructions including Internet resources, see "Holiday Head Start," Family Cookbook, DPL, July '04, page 4.

Picture Cube
This is a perfect gift for just about anyone—grandparents, dad, children, teachers, teens and friends of same. The secret is in your selection of photos. They can be whimsical or memorable.

You'll need four wooden cubes, 1.5 inches in diameter, decoupage medium like Mod Podge (available at any craft store); and six photographs. Cut the pictures into a 3x3-inch square, and then cut the square into four equal pieces (1.5-inch square each).

Following the instructions on the jar of medium, decoupage one side of each block and stick on the picture. Rotate the cubes and repeat for all six sides. When dry cover all the sides with decoupage medium. This may take some time because you have to wait for surfaces to dry before you can turn them to do the remaining sides.

Spa Set
Give all the stressed-out folks on your gift list the gift of relaxation. Make your own bath products and then assemble them in a nice basket.

Bath Salts. 1 cup Epsom salts, 1 cup sea or rock salt, 20 drops fragrance oil, food coloring. Place all ingredients in a medium bowl and mix with a wooden spoon until fully combined and color is even.

Bath Oil. 1/2 cup almond oil, 1/2 cup castor oil or aloe vera, the oil from 6-8 Vitamin E capsules, 25-30 drops fragrance oil. Mix all ingredients in a bowl with wooden spoon until combined.

Bubble Bath. Mix 3 cups clear, mild dishwashing detergent; the oil from 6-8 Vitamin E capsules, 1/4 cup glycerin,
25-30 drops fragrance oil, food coloring.

Salt Scrub. Mix together Epsom salts and enough almond oil (better) or baby oil (cheaper) to resemble very wet snow. Add aromatherapy oil for fragrance and soap colorant if you desire.

Place your spa products in individual bottles or small jars and decorate with ribbons, labels and or embellishments. Add store-bought items such as a wash cloth, pumice stone, loofah, or whatever you choose.

Stepping Stone
Garden stepping stones are easy to make with a small amount of ready-mix concrete from the home improvement center. No need to buy expensive kits at craft stores, just look for a decorative mold to use. To make a round stone use an old ice cream bucket. Coat with Vaseline before pouring in the ready-mix. When it has set the stone will slip out easily.
Follow the instructions on the ready-mix bag. Pour in about 1.5 inches of cement. When the consistency is right, have your child put in his footprints and or handprints. Add the date if you wish, and decorate with various seashells, marbles, mosaic tiles, and so on.

Coffee Lover's Basket
Have a coffee lover on your list? Here are a few ideas to include in a gift basket for any java junkie:
Chocolate-dipped plastic spoons with sprinkles and a bow for decoration. Add a box of chocolate-dipped cookies or home-made biscotti. Make your own home-made dessert coffee mixes:

Mocha
1/4 cup instant coffee
1/2 cup cocoa
1/2 cup sugar

Café au Lait
1/4 cup instant coffee
1/2 cup dry milk
1/2 cup sugar

Spice
1/4 cup instant coffee
1/2 cup sugar
1/4 teaspoon nutmeg
1/4 teaspoon cinnamon
1/4 teaspoon allspice

For all the mixes above, combine ingredients then store in a tightly covered jar for up to 6 months. For each serving, place 2 teaspoons mix in cup. Fill with boiling water.

Grandparent's Calendar
This is a gift sure to be joyfully received by grandparents and other family members, too.

Using a computer program, print off calendar months on 8.5x11 cardstock. On the blank backsides decorate with your kids' artwork, photos, poems and clip art. Add birthdays marked on the appropriate dates and other memorable occasions, too.

Bring the finished pages to your local library to laminate (most will allow you to use the laminating machine provided you bring your own materials) or quick copy store and bind them together. This is great for grandparents, but can be modified for any member of the family or for friends.

For detailed instructions including Internet resources for the calendar pages, see "Holiday Head Start," Family Calendar, DPL, July '04, page 4.

No-Sew Fleece Blanket
Choose polar fleece in an appropriate pattern, sports team, juvenile character, jungle print, plaid, solid or other motif at a fabric or craft store. Baby blankets require about 3/4 yard; you'll want a yard or more for adults and older children. Because fleece is quite wide (60 inches is typical) one yard makes a nice size. You can make a heavier blanket by layering two fabric panels or a lighter-weight blanket by using one layer only. Cut about 2.5-inch strips on the edges and tie them together to add fringe. Polar fleece never frays, even with washing.
Cookie Jars
Layered to look like "sand art," cookie mixes make the perfect gift for family, friends and teachers. Layer the dry ingredients to make brownies or cookies in a one-quart, wide-mouth canning jar. Decorate the jar with ribbon and attach instructions.

Since people usually receive so many baked goodies this time of year, a treat to make at a later date is usually appreciated. Even if they do not want to bake them, the jar makes a great display piece for the kitchen.

Here's a recipe:
Chocolate Chip Cookies
1/2 cup white sugar
1/2 cup chopped pecans
1 cup chocolate chips
1 cup firmly packed brown sugar
2 1/2 cups flour mixed with 1 tsp baking soda and 1/4 tsp salt

Layer ingredients in the jar in the order given, pressing each layer firmly in place before adding the next. Everything will fit if you are diligent to pack each layer tightly, particularly the brown sugar and flour. Use the end of a wooden spoon as a packing device. Measure carefully.
Attach this message to jar: Empty jar into large mixing bowl. Thoroughly blend mix. Add 3/4 cup (1 1/2 sticks) butter or margarine (not diet or tub variety), 1 egg, and 1 teaspoon vanilla. Mix until completely blended.

Shape into balls the size of walnuts and place 2 inches apart on greased cookie sheets. Bake at 350ºF for 7 to 10 minutes, or until just slightly golden. Do not overbake. Cool 10 minutes on baking sheet. Remove to racks to finish cooling. These cookies will not firm up until completely cooled. Makes 2 1/2 dozen delicious cookies. Enjoy!
Art Frame
Purchase an inexpensive picture frame from the craft store or a department store like Target or Wal-Mart. Have your child decorate the frame with acrylic paints. Place a photo of your child inside the frame once it's dry, and you have a great gift for a grandparent, friend or other relative.

Read-Along Videos
Have your kids get dressed in their pajamas, and cover one of their beds with stuffed animals.

Set up the video camera on a tripod and record yourself reading bedtime stories to the kids and the animals. Wrap up the video tape with copies of the books you've read for a great gift for cousins who live far away. Not only do they get to read along with you, they get to see their cousins whenever they watch this story time.

Scented Jelly Jars
Scented jelly jars like those at Bath & Body Works are very popular, but pricey. They scent the room without having to light a wick. You can make your own for just a fraction of the cost.

You will need 8 ounces of liquid potpourri, two envelopes of Knox gelatin, and containers like canning jars, pretty bottles or other containers with a fairly large opening.

Boil the liquid, then add the gelatin. Stir until dissolved. Pour into containers and cool. You can add embellishments such as flowers or shells to the jelly while it is cooling. You may change the color of the jelly with a little food coloring as well. Once cool, decorate the containers with ribbons, lace, or whatever you desire.

Homemade Play Doh Set
Make homemade play doh in Christmas colors such as red, green, and yellow. Roll the three colors into individual balls, and wrap in cellophane or plastic so that it is completely airtight. Tie with a decorative ribbon and attach a few plastic cookie cutters. Every kid loves a new batch of play doh.

Christmas Whisk
Buy a new wire whisk from a kitchen or restaurant supply store. Separate the tines and pop in candy kisses or other holiday wrapped candies. The whisk will hold them securely. Tie with a festive ribbon and you have a quick and easy gift that any cook will appreciate.

Old Family Photo Reproductions
Having old photos duplicated photographically can be expensive. But you can do this yourself for very little.

Take the photo to the closest Kinko's or other quick print shop. No matter how this original photo appears (black and white, sepia tone) make copies of it on the self-serve color photocopying machine. You won't believe the result. You will not be able to tell the copy from the original. And the cost? About a buck for any size up to 8x10. It's just the best gift, and quick, too.

Frame the photo appropriately and you will be unable to differentiate it from its original. Be sure to give your recipient a written account of who is in the photo and other details you may know.
© 2007 Debt-Proof Living. All rights reserved. Used with permission.
"Debt-Proof Living" was founded in 1992 by Mary Hunt. What began as a newsletter to encourage and empower people to break free from the bondage of consumer debt has grown into a huge community of ordinary people who have achieved remarkable success in their quest to effectively manage their money and stay out of debt. Today, "The Cheapskate Monthly" is read by close to 100,000 Cheapskates. Click here to subscribe.