I Want to Start a Business...But I Don't Have Any Money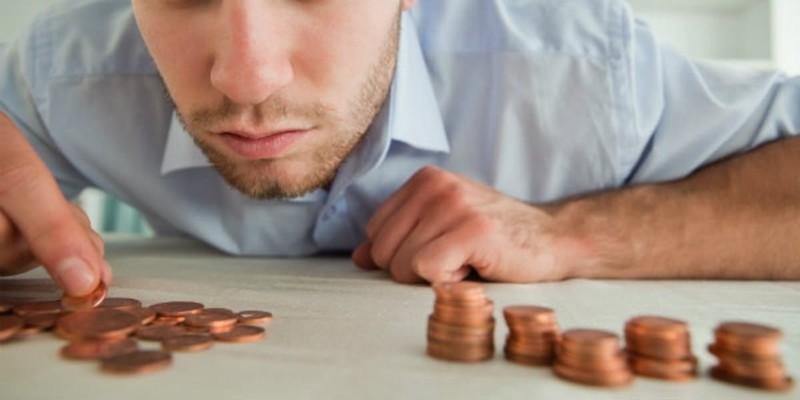 I see 8-10 requests per week from people needing start-up money. And yes, capital is always difficult to find – especially with businesses that tend to use service, information or technology. So, does that mean it's impossible to launch a great idea? Absolutely not!!
According to the most recent Bureau of Census data, these are the figures for money needed for new businesses:
1% needed $1,000,000 or more
14% needed $25,000 — $999,999
10% needed $10,000 — $24,999
9% needed $5,000 — $9,999
34% needed less than $5,000
26% did not require any money at all!
This shows us that 69% of all new businesses need less than $10,000 to get started. 70% of the people on the street say they would like to start their own business. Why don't they?
I once worked with a gentleman who wanted to have his own antique business but had no money. In fact, he had filed bankruptcy a couple of years prior to our meeting. We were able to get an option on a lease for a warehouse with no money in advance. He then divided the space into 74 spaces which he leased to vendors, collecting first and last month's rent. With that money in hand, he finalized the lease, did $20,000 in improvements, kept 3 spaces for his own merchandise, collected 10% commission on everyone's sales and launched himself into a very positive cash flow from day one.
A young couple desperately wanted to open a coffee house. The "experts" told them they had to have between $180,000 and $220,000. I helped them find a location, buy used chairs and tables, create appealing menus, obtain a great looking neon sign, and open to immediate success for less than $5,000.
Another guy bought an orange grove, using the existing oranges on the trees as his down payment. Another purchased an old estate house, contracting to sell the antique furniture as his down payment. Several years ago I bought a house on a Saturday morning, gave the owner $3000, took over the loan, did some cosmetic improvements, put it back on the market and sold it for a $21,000 profit.
Many of the best ideas today are not capital intensive. They don't require buildings, employees, and inventory. Fear of failure is a larger obstacle than not having any money.
Article originally appeared at 48days.com. Used with permission.
Dan Miller, President of 48 Days LLC, specializes in creative thinking for increased personal and business success. He believes that meaningful work blends our natural skills and abilities, our unique personality traits and our dreams and passions. Dan is active in helping individuals redirect careers, evaluate new income sources, and achieve balanced living. He believes that a clear sense of direction can help us become all that God designed us to be.
Dan is the author of the New York Times best-selling 48 Days To The Work You Love, No More Dreaded Mondays and Wisdom Meets Passion. He has been a guest on CBS' 'The Early Show,' MSNBC's 'Hardball with Chris Mathews,' Moody MidDay Connection, and the Dave Ramsey Show. Dan has spoken at the White House Christian Fellowship, and is in high demand at national conferences speaking on aging and changes in the workplace as well as at universities and churches. Over 130,000 people have subscribed to his weekly newsletter, his 48 Days Podcast consistently ranks in the top 3 under Careers on iTunes, and the 48Days.net business community is viewed as an example around the world for those seeking to find – or create – work they love. Book Dan to speak or check out 48 Days products at www.48Days.com.
Committed to personal priorities, Dan and his wife Joanne are approaching their 45th anniversary and have 3 world-changing children and 12 amazing grandchildren.
What does it mean to be fully alive in your work? Many of us are not yet doing what God put us here to do. Dan looks at the changing work models and outlines a plan for integrating your dreams and your passions into your daily activities. If you've ever buried your dreams in an attempt to be "practical" or "realistic," Dan will show you how embracing those very dreams is the most practical way to enjoy life and achieve the success you're looking for.
Publication date: April 1, 2013