Lessons from the Solomon Islands and a Poor Widow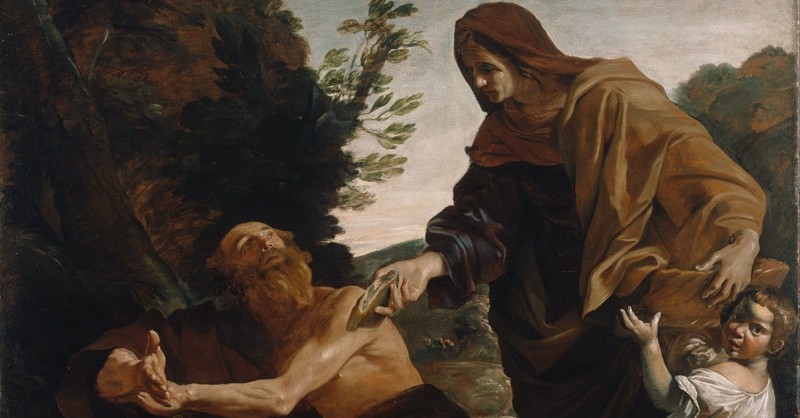 By Kriselle Dawson
I have never had a more humbling experience than nine years ago when I visited the Solomon Islands for ten days. We were to spend our mornings renovating classrooms for a private school on the remote island of Kolombangara. I was on the painting committee. Each afternoon we would travel either on foot or by boat to a different village where we would present the gospel (in Pidgin) through song, drama, a puppet show, object lesson, sermonette, and short health talk.
Before we embarked on our journey we were advised by the coordinators of the trip to buy a small toy or gift to have on hand in case someone gave us a gift—as the appropriate response was to give something in return. Some went out and bought $2 packs of ten clip-on koalas, a cheap and invariably Australian souvenir. I went out and bought two hideously gaudy and colorful stuffed children's toys. And off we went on our journey.
Our first stop was Honiara, the capital of the Solomon Islands. It was here that I got my first glimpse of how stingy I was. I don't remember much of our time in Honiara, but I do remember a fabulous spread of fresh tropical fruits, and our first gift exchange. With their incredibly small means, the locals had purchased for each member of our group a printed Solomon Islands "lava lava" (sarong) and t-shirt, and had made each of us a beautiful frangipani lei. Then, out came our tiny, cheap, and altogether useless clip-on koalas and stuffed toys to give in return. I hope I never forget the lesson I learned that day on generosity from my impoverished Solomon Islander friends.
A Lesson from an Impoverished Widow 
It had been a tough few years. First, her husband had died. Then, the drought and famine had come. She could no longer provide for herself and her son. She had been rationing the last of their resources for weeks, yet still there was no rain. They were growing weaker and sicker. She knew that the last little cake she baked would be the final meal for her little family, and then she and her son would die. 
As she gathered sticks for the fire over which she would cook her last meal, a disheveled but well-fed looking stranger approached her. "Please may I have a little water to drink?" asked the man. As she moved to oblige his request he asked yet one more thing: "Please may I also have a little bread to eat?"
She turned around in horror. A million thoughts raced through her mind. How could she possibly give to this stranger what was to be her son's final meal before he died? How could she face her son, knowing that his belly was rumbling, and his cheeks were so hollow and pale? Yet Middle Eastern hospitality dictated that she oblige her guest's request. In her anguish she stammered, "As Yahweh your God lives, I don't have a cake, but a handful of meal in a jar, and a little oil in a jug. Behold I am gathering two sticks, that I may go in and bake it for me and my son, that we may eat it and die." There, she had said it, her desperation and abject poverty laid bare.
The man responded, "Don't be afraid. Go and do as you have said, but first bake a little cake for me. Yahweh, the God of Israel, has assured me that the jar of flour and jar of oil shall not run out until he sends rain on the earth again." The widow of Zarepath stepped out in faith, heeded Elijah's words, and her faith and generosity were rewarded. She and her son lived.
(The story of the widow of Zarepath is found in 1 Kings 17:7–24)
What the Bible Says About Generosity
There are many biblical passages that talk about generosity—here are just a few of them;
"In all things I have shown you that by working hard in this way we must help the weak and remember the words of the Lord Jesus, how he himself said, 'It is more blessed to give than to receive'" (Acts 20:35).

"Give, and it will be given to you. Good measure, pressed down, shaken together, running over, will be put into your lap. For with the measure you use it will be measured back to you" (Luke 6:38).

"One gives freely, yet grows all the richer; another withholds what he should give, and only suffers want. Whoever brings blessing will be enriched, and one who waters will himself be watered" (Proverbs 11:24–25).
I pray that you too will learn the blessing of giving abundantly.
---
All Bible references are in ESV
Kriselle Dawson is a volunteer writer for Jesus' Economy. Kriselle lives in Lae, Papua New Guinea, where she is a full-time mom and homeschool teacher; she also serves with Papua New Guinea Union Mission and Lae City Mission.