Teach Children How to Handle Money God's Way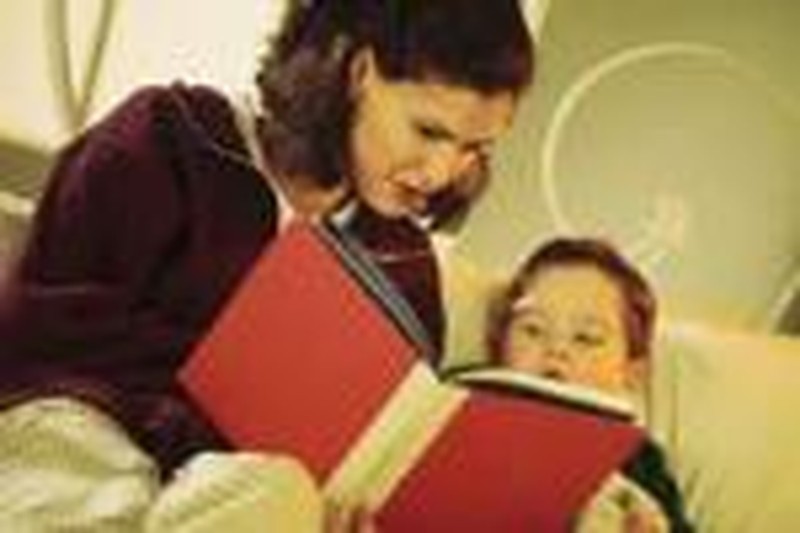 If you teach your children the basics about money, you'll help them learn some important things about God in the process.  Young children (ages 5 through 7), are ready to learn how to earn, save, give and spend money.
Here are some ways you can teach your young children to handle money God's way:
Explain that the Bible – God's Word – says a lot about money

.  Help them understand that God thinks money is an important topic.  Tell them that the Bible has more than 2,350 verses dealing with money.  Show them the different types of U.S. coins – a penny, a nickel, a dime, and a quarter – and discuss their names and how much each one is worth.  Do the same with $1, $5, $10, and $20 bills.  Ask them to imagine how much it would cost them to buy supplies for a puppy, estimating how much each of these items would cost:  a leash, a collar, a bowl of dog food and a toy.

Tell them that God owns everything.  Help them realize that all their clothes, toys, and other belongings are owned by God, who is simply letting them use those things.  Tell them that God will help them share their things with others because that's what He wants them to do.  Go on a walk around your neighborhood together to look for things God owns.  Name them and thank God for letting you enjoy them.  Ask your children to share something they highly value with a friend.



Let them know that they are stewards.  Explain that a steward is a person who takes care of another person's things, and they are stewards because God has called them to take care of the things He has given them.  Have them each draw a picture of themselves taking care of something in their rooms.  Walk around your house and yard and discuss how you each can take good care of the things God has given you there.  Show your children some of the items that are necessary to take care of a pet (look at these items in your own house if you have a pet, or find them in a pet store if you don't yet own a pet).  As you study each item together, discuss how that particular thing would help a person care for a pet.



Encourage them to work hard to please God.  Describe what you do for a living, whether your job is inside or outside the home.  Let your children visit your workplace, and demonstrate some of the tasks you do regularly on the job.  Ask them what they want to be when they grow up, and why.  Give them "dress up" clothes so they can role play how they might work when they grow up.  Help them trace one of their hands as you explain that God gave us all hands so we could use them to do different kinds of work.  Develop a job chart that lists specific types of jobs for each child to perform daily, and list the amount of compensation you will reward them for each job well done.



Let them know that the Bible says they should give money to help their church and other people.  Have your children find three jars or boxes and label one "giving," one "saving," and one "spending."  Then give each child 10 pennies and ask him or her to decide how many coins they want to place in each of the three jars or boxes.  When your children place coins in the "giving" container, ask them to name a person or organization they'd like to use money to help.  Have your children help you find something in your home that you could give to someone in need.  Then deliver that item together.



Encourage them to save some of their money.  As you do the above exercise with the 10 pennies, ask your children what they would like to save their money to buy eventually.  Visit a bank with your children and open a savings account for each child.  Go outside to watch ants and squirrels and discuss how they save food for their future needs.



Help them understand how to spend money wisely and be happy with what they have.  As you do the exercise with the 10 pennies, ask your children to tell you how they would like to spend some of their money, and why.  Give your children some coupons and explain how they work.  Then go shopping together and use the coupons to buy items at a discount.  Afterward, study the receipt to discover how much money you all saved.



Tell them that the Bible says we should stay out of debt.  Read the story of the widow and her two sons in 2 Kings 4:1-7.  Discuss how the sons helped their mother get out of debt.  Have your children help you put enough uncooked popcorn in a small measuring cup to make a big bowl of popcorn.  Then pop it, and while eating it afterward, tell your children that just as you only had a small amount of popcorn, the widow had just a small amount of oil, but God multiplied the widow's oil (as the small kernels grew into big popcorn pieces) so she could get out debt.  If your family is in debt, discuss how everyone can work together so you all can break free.



Teach them to look to three sources for counsel – God, the Bible, and you (their parents).  Read Ecclesiastes 4:9-12 together.  Then give three strands of string to each of your children and ask them to braid the strands together.  As they do, describe how each strand represents a counselor – God, the Bible, and parents – and how they should use all three to be wise.  Call a family meeting in which each person can share a problem that needs to be solved or a direction that needs to become clear.  Then discuss potential solutions and pray for God's guidance together.



Help them understand that they should always be honest, even in little things.  Share the biblical story of Moses receiving the Ten Commandments.  Then let your children hold a flat stone to see how hard it is, and discuss how important it is to follow the commandments (such by not lying or stealing), since God Himself used His finger to write them on stone tablets.  Prepare to make lemonade.  At first, have your children squeeze lemons into water and drink it so they can taste how sour it is.  Explain that this is how it is when someone lies or steals.  Then, add sugar, explaining that the sugar is like the truth because it makes sour things sweet.



Encourage them to ask Jesus to be their Savior, and to choose good friends and be good friends themselves

.  Let them know that loving God and loving their neighbors as themselves are the most important things in life, and that all they do with their money should reflect their love for God and other people.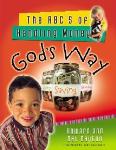 Adapted from "The ABC's of Handling Money God's Way" by Howard and Bev Dayton, copyright 1998 by Crown Ministries, Inc.  Published by Moody Publishers, Chicago, www.moodypublishers.org. 
Howard and Bev Dayton have been married for 32 years.  Howard is the CEO of Crown Financial Ministries, created by the merger of Crown Ministries (which he founded in 1985) and Larry Burkett's Christian Financial Concepts.  Bev has written three books for children and teens and is the owner of a home-based business.  From their base in Gainesville, Georgia, Howard and Bev travel widely, teaching parents and children to handle money God's way.  They have two married children.