A Mother's Helper
Gretel Deem

Contributing Writer

2007

26 Nov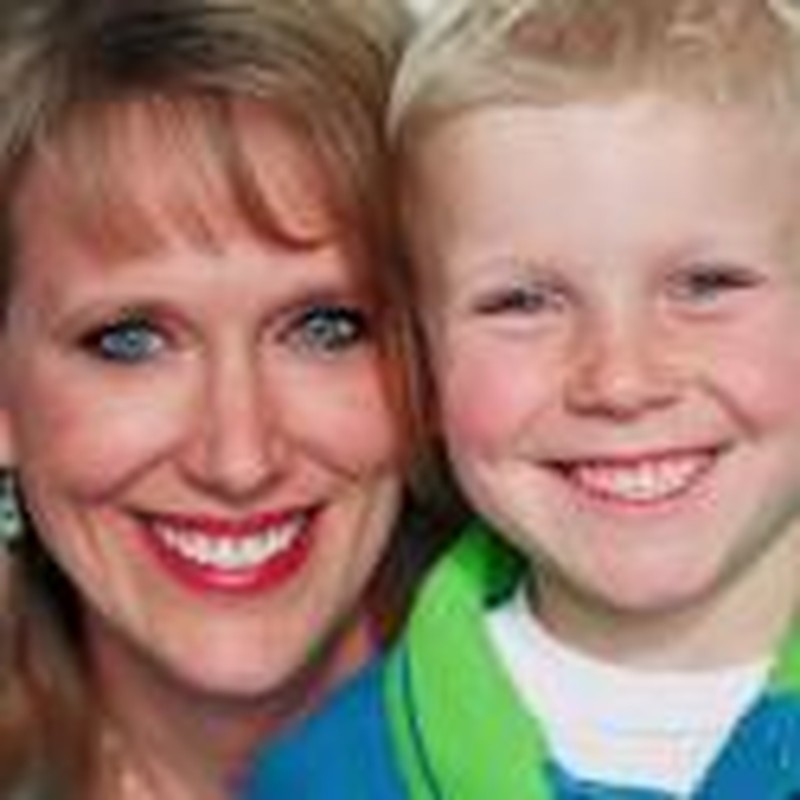 One thing has been made very clear to me over the years, and that is that I cannot do this mothering thing on my own. I absolutely, positively cannot do this by myself. I need help. And I mean some big help. My husband? Invaluable. But I'm talking about more help than just one finite person can give.
I'm talking about the kind of help that makes mountains and tears them down, fills oceans and floods the earth, makes light out of nothing, creates the whole world in just six days and still has time to rest! (Now you know that had to be God if He did all that and still had time to rest!) The way I see it, if God can create everything out of nothing, He can help me be a good mother. He gave me my children, He knows what I am and am not capable of. He knows I need to rely on Him. The only problem with that arrangement is that I never seem to rely on Him enough.
I have lost count of the number of times I've asked other mothers the question, "How do I do this?" A more direct version of that is, "Help! What do I do now?" The answer varies with each time I ask it.
Do more
Do less
Do it differently..
Do it the same..
Have a schedule..
Don't have a schedule..
Read this book..
Read that book..
Be quiet..
Talk more..
Play with them more..
Discipline them more.
On and on it goes. But, I have great news! After much study, spending countless hours in research via conversation, books, and online resources, I have come up with the answer to the question that we as women--or at least me as myself--continue to ask: "What do I do?"
The answer is a resounding:
I don't know.
I tricked you, didn't I? That was mean. I'm sorry.
Seriously though, I think the answer is that parenting is a long process which doesn't necessarily get easier over time, it just gets different. What was hard for a mother of infants is a little easier by the time the infants are toddlers. When those toddlers become teenagers, the problems of a three year old are not nearly as daunting as those of a thirteen year old. And so it goes. At the present moment, I feel stuck and overwhelmed and completely inept. However, I said the same thing last year and the year before and the year before (and at that point the baby wasn't even born yet!). Each time, the moment passed. I grew up. I got over it. The child grew.
Things change. The only thing I sometimes wish would change more is me. My husband asked me one day last spring, "Would you like to take a vacation?" That's a great question! One of the best, I think. Like any sane, thinking (or even half-way thinking) individual, I said, "Sure!" "Where to?" he asked. Wow. Talk about being handed the world! Of course, he expected me to stay within reason. I'd love to go to Scotland and revisit the castles and heather hills that I've seen once before, but that doesn't quite fit into our budget right now. I thought and thought, tracing over the various possibilities in my mind. I kept coming back to the same answer. Not a very eloquent one, but, desiring to be ever honest and truthful, I spoke my mind. "I don't care where we go, as long as I don't have to take myself along." He looked at me like I'd lost my mind, which I probably have. "The vacation I really need is a vacation from myself!" He laughed. You can relate though, can't you? Yes, indeed, mothering is a blessing as well as a challenge. The greatest challenge? Dealing with this mother, not these children!
How am I going to handle change? Where will I find the strength to cope with trials, the patience to discipline lovingly, the perseverance to train my children in the way they should go? How do I balance teaching my children, cleaning my house, serving the Lord in the church, supporting my husband, and fellowshipping with the saints? I barely passed my "Juggling" course in college. When I ask the question, "Help! What do I do now?" who can give me a reliable, dependable answer tailored for my situation and needs? Only the God who made me and gave me my family. Don't try to run your home without Him!
I may not have a bottomless checking account (unless that means there's a hole in the bottom where all the money is leaking out, in which case I qualify), but I know who owns the cattle on a thousand hills and I know He'll care for me. There may be days when all I need is faith the size of a mustard seed, but that's more faith than I feel I have. I can build my house on the rock and be certain it will stand once the storm has passed, but in the midst of the storm I still feel like I'm in over my head. However, the Lord is faithful (1 Jn 1:9). The Lord guides (Ps. 23). The Lord strengthens (Ps 27:1). There never was a time when the Lord was not. He has been since before the beginning (Gen. 1:1). He does not leave me without hope or help. Jesus will come again (Rev. 22:20a). Until then, I have the Holy Spirit as Helper and Counselor and I can cry to Him as did the apostle John, "Even so, come, Lord Jesus" (Jn. 14:16,17,26; Rev. 22:20b).
Do I have the definitive answer on what each mother should do in every situation, without fail, amen and so be it? No. But I do have peace. If you know Jesus, you do, too. "Peace I leave with you, my peace I give unto you: not as the world giveth, give I unto you. Let not your heart be troubled, neither let it be afraid" (Jn 14:27). There is a lot going on in my life. There is probably a lot going on in your life, as well. But we have access to the Best Helper at all times. All the hard stuff in our lives? He has conquered it. It may not feel like that yet. It may feel to us more like we are still battling it, with odds 1,000,000 to 1, but Jesus promises differently. "These things I have spoken unto you," He says to us, "that in me ye might have peace. In the world, ye shall have tribulation: but be of good cheer; I have overcome the world" (Jn. 16:33).
God has blessed me with children, and He can help this less than perfect mother raise beautiful children, made complete in Him, for His glory. That is something I can rely on. That will never change. Amen, and so be it.
------------------
Gretel Deem enjoys writing, reading, studying the Bible, swim teaching, public speaking, homeschooling, and spending time with her husband and 3 children (8 years, 7 years, and 18 months) in the great outdoors of northern Michigan.
This article was originally published in the Nov/Dec '07 issue of Home School Enrichment Magazine. For more information, visit http://HomeSchoolEnrichment.com