A Season For Children's Books
Dr. Mary Ann Brockman

Contributing Writer

Published

Nov 19, 2004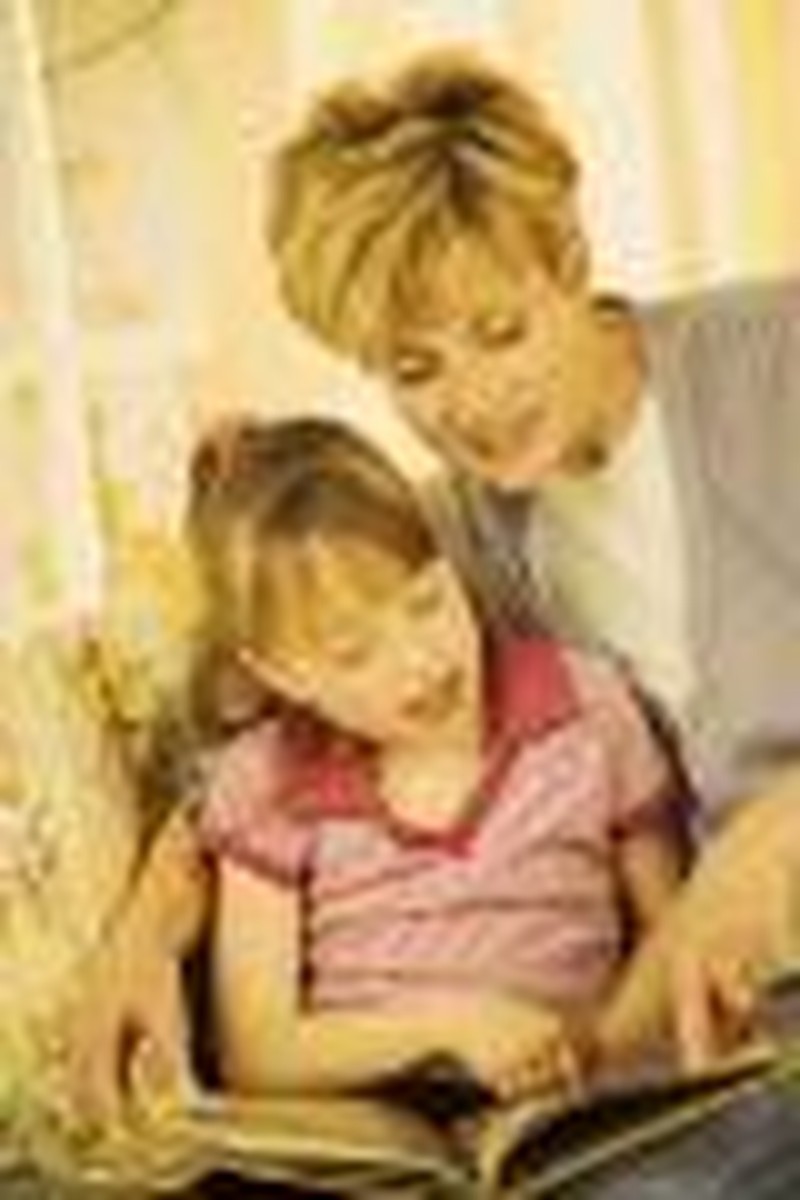 "I'm bored!" my thirteen-year-old nephew, Phillips, announced to me while everyone else was snoozing or watching football after our usual family Thanksgiving feast. I raced out to my car and grabbed the two treasures I had packed in case someone had the urge to transport himself to another place in time. The gems were two children's books, Gracias the Thanksgiving Turkey and Strawbeater's Thanksgiving.
I knew I had to tread lightly with my nephew. Any move that could be considered "baby stuff" or suggest there was a hint of educational value, could spell doom for my idea. I nonchalantly laid the two books beside his chair, "I'd like to know what you think about these books. I want to use them with a class of third graders. I know you will give me an honest opinion." He just rolled his eyes at me, and I sat down to read the paper.
I glanced up a few minutes later and heard Phillips giggling at the antics of Gracias. When he finished the book, he looked over at me and said, "Buenos dais, Senioritta. I guess some little kid might like this one. It was pretty funny."
He added, "Aunt, Mary Ann, do you remember when I was little and you read that book to me about the turkey on the backyard fence and then we drew around my hand to make a turkey?" "Sure, I do." I replied. "Well, Mom still has it and she puts it on the refrigerator every Thanksgiving."
I just smiled because I knew involving my nephew with books and activities at an early age had made a lasting impression on him. He was a middle schooler who actually loved reading. I could count on him to be a candid critic of the books I shared with him.
I forgot about the books and left them overnight at my parent's house. The next morning I called to check on my elderly parents. When my mother answered the phone, she said that she had just finished reading Strawbeater's Thanksgiving aloud to my eighty-year-old father.
 "We really loved the message and the pictures. It told the story of a little slave boy who worked hard to fulfill his dream of becoming a straw beater. Did you know that a straw beater is a musician who stands behind the fiddler and beats on the strings of the fiddle while it is being played? It was a great book!" she added with the enthusiasm of a satisfied reader.
 If a picture book could invite an adolescent to recall with joy an activity he had done nine years earlier and an elderly couple to experience the simple pleasures of a holiday long ago, there must be some magic in pairing books and our November through December holiday season. As a professor of Children's literature and a true lover of the genre, I believe there are some unique qualities that make this pairing so special.
First, children's holiday literature offers a bond of friendship and timelessness. The jolly old man in the red suit has not changed since Clement Moore wrote A Visit From St. Nicholas for his own children in 1822. It is just as enchanting to read about his ride across the sky with his tiny reindeer today as it was then. We can all identify with the jolly old man with "cheeks like roses and a nose like a cherry," whether we are seventy or seven.
Next. it allows us to visit other times and places with our friends and family. Just as my eighty year old parents identified with the plight of Sis Wasa and Jess, the slaves in Strawbeater's Thanksgiving, we can all be transported to different times and places through books. What child or adult would not be thrilled to ride the Polar Express to visit Santa and hear the Christmas bells ring? My own son and his friends loved dressing in pajamas, tucking a jingle bell in their pocket, drinking cocoa and listening to this wonderful tale written by Chris Van Allsburg.
Holiday children's literature also gives an anchor for inquiry. One December, after reading Christmas at Long Pond by William George, our family decorated a tree in our yard with treats for the birds. We enjoyed watching these feathered friends all throughout the winter. Fascination with the small evergreen tree which we had decorated, later inspired my son to select a maple tree on our way to his pre-school as "his tree". We discussed how this tree was different from the tree that always stayed green. We watched it change throughout the school year, and recorded the changes in his "Tree Diary".
Children's holiday literature sparks our imagination. The Christmas Alphabet by Robert Sabuda, introduces young children to a variety of Christmas vocabulary from Angels, who announced Jesus' birth to Zip code, the important numbers in the address we must put on the Christmas cards. This book inspired my second grade class to make a personal Christmas Alphabet book that they wrote, illustrated, and published as a present for their grandparents.
Holiday literature also connects us to our emotions. In The Year of the Perfect Christmas Tree, Gloria Houston shares the story of her Grandmother Ruthie's childhood during World War I. The story tells how Ruthie and her mother climbed the rocky crags of Grandfather Mountain, where "only a venturesome man would go", to find the perfect balsam Christmas tree for the Christmas Eve service at their church because her father was away in the war. The story ends with her father returning just in time to see his daughter perform in the Christmas play as the heavenly angel. There was not a dry eye in my church when I read this story during a Christmas Eve service.
Holiday literature gives a vehicle for introducing the real Christmas story to all ages. Books like The First Christmas by George Adams tell the story of the birth of Jesus in child friendly language. The Crippled Lamb by Max Lucado uses the imagination to explain the first Christmas from the point of view of the lamb in the manger. Young children easily identify with what the lamb saw, heard, and felt. A juvenile novel, The Best Christmas Pageant Ever, by Barbara Robinson is a wonderful family read aloud during the holiday season. It explains how the Christ child in the manger is for everyone, even unruly adolescences like the Herdmen.
My favorite book to kick off the Thanksgiving/Christmas season is The Patchwork Quilt by Valerie Flournoy. This book tells the story of a sick grandmother who makes a quilt from each member of her family's old clothes. When the grandmother becomes too sick to finish the project, her granddaughter surprises her by secretly completing the quilt. This book can be used to introduce family traditions to young children. Children can interview the older members of the family at the Thanksgiving dinner about what Christmas was like when they were children. Parents can serve as the scribe or they can audio or videotape the interview. Children can later put these memories together in a book. This project will be a family treasure for years to come.
Children's literature is timeless; it stirs the emotions, and brings us joy. In a hustle and bustle television and Internet driven world, it calms us down and gives us a vehicle for sharing special moments with everyone in the family. This holiday season is a good time to begin sharing the joy of holiday books!
Dr. Brockman is the Department Chair for Education at North Greenville College and has taught Children's Literature for more than twenty years. She loves sharing the joy of Children's books with parents because reading is the foundation of all education.