An Unlikely Fast
Zan Tyler

Editor of the Crosswalk.com HomeSchool Channel

2002

27 Jun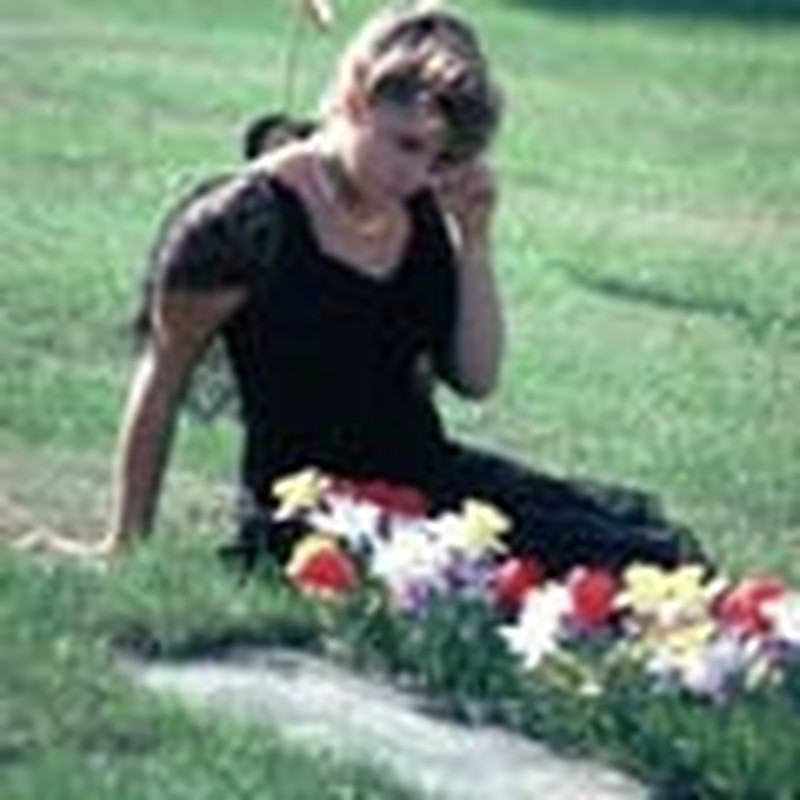 "I believe the power of fasting as it relates to
prayer
is the spiritual atomic bomb that our Lord has given us to destroy the strongholds of evil and usher in a great revival and spiritual harvest around the world."
Thus begins Bill Bright's pamphlet "Seven Basic Steps to Fasting and Prayer." Mr. Bright goes on to suggest several reasons for fasting: spiritual renewal, guidance, healing, the resolution of problems, special grace to handle difficult situations—to name a few. In Matthew 6:17, Jesus makes it clear that He expects us to fast by saying, "Whenever you fast." He doesn't say, "If you fast."
I believe in fasting. In some of the darkest hours of my life, God has met me in remarkable, unexpected ways. I love the Old Testament image of humbling oneself before the Lord in sackcloth and ashes. Last November I was studying fasting a little more in-depth than usual and came across a passage in Isaiah 58 that has forever changed my life.
I learned a new definition of fasting that has pierced my soul and convicted me of my own complacency. In this chapter, it seems as though God is thoroughly chastising the Israelites for what I would consider a "good, spiritual" fast.
The Israelites are asking God a question (Isaiah 58:3): "Why have we fasted and You have not seen? Why have we afflicted our souls, and You take no notice?"
God responds with an answer (in question form) that totally surprised me: "Is it a fast that I have chosen, a day for a man to afflict his soul? Is it to bow down his head like a bulrush, and to spread out sackcloth and ashes? Would you call this a fast, and an acceptable day to the Lord?"
My honest, but wrong, answer to God's question is, "Yes, I would call that an acceptable fast—even a pleasing fast—to the Lord." Thankfully, God doesn't leave us in the dark as to why He is unhappy; He provides us with His definition of an effective fast:
Is this not the fast that I have chosen: to loose the bonds of wickedness, to undo the heavy burdens, to let the oppressed go free, and that you break every yoke? Is it not to share your bread with the hungry, and that you bring to your house the poor who are cast out; when you see the naked, that you cover (clothe) him, and not hide yourself from your own flesh? … If you extend your soul to the hungry and satisfy the afflicted soul, then your light shall dawn in the darkness, and your darkness shall be as the noonday" (Isaiah 58:6-7, 10).
God masterfully cuts to the heart of the issue. He is absolutely, totally consistent. He is reminding us once again that we demonstrate our love for Him by denying ourselves, picking up our cross, and following Him. And lest we become idealistically egocentric, He quickly points out that self-denial and cross-bearing must result in focusing on the needs of others. Jesus did not die on a cross for lofty, idyllic reasons. He died on the cross for you and for me. He denied Himself the beauty of heaven and came to this earth in the form of a man to die in our stead, for our sin, thus securing for us abundant, eternal life.
In the same way, when we pick up our cross to follow Him, He wants us to do it for the sake of others—He wants us to follow His example of sacrificing our comfort for someone else's need. The fast God most desires from us is a fast from ourselves, freeing us to truly focus on the afflicted and needy around us.
I wept before the Lord in my little study that November morning as I realized that I was no better than the Israelites. I prayed earnestly that God would bring a needy person to my family and me. He did—the next week. Nelson Oundo, a Ugandan pastor thousands of miles away from home and family, entered our lives, needing a lot, including seminary tuition. I wept again as I realized that Joe and I did not have the money to provide Nelson with all that he needed. And, then, I watched in amazement as God provided very specifically for his needs.
Just this week, God has once again focused my attention on the needy by bringing me in contact with the work of the Home School Foundation. This foundation, sponsored by Home School Legal Defense Association, has established several funds to help the needy and the afflicted. The Widows Curriculum Scholarship Fund provides curriculum money for home-schooling families in the wake of a parent's death. Donating funds for curriculum often provides the financial and emotional lift that families need to carry on in the midst of traumatic circumstances.
The Special Needs Children's Fund awards scholarships to families with great financial burdens due to children with severe learning disabilities. The Home School Foundation Web site provides extensive information about these and other funds sponsored by the foundation.
High test scores and national titles are becoming the norm for the home-schooling community. Our children are excelling academically. While these awards and accolades are encouraging and inspiring, God wants us to excel in service. "Be devoted to one another in brotherly love; give preference to one another in honor, … contributing to the needs of the saints, practicing hospitality." Service, inspired by love, really is the antidote to pride. "Knowledge puffeth up, but love edifieth."
Paul's last words to the Ephesian elders, recorded in Acts 20:35, echo God's desire for us to care for one another: "I have shown you in every way, by laboring like this, that you must support the weak. And remember the words of the Lord Jesus, that He said, 'It is more blessed to give than to receive.'"
Wherever you are, in whatever circumstances you find yourself, pray that God will bring to your attention someone that needs your help. If you have children, be sure to include them as you serve others, so that they will grow up understanding that as we bear one another's burdens, we fulfill the law of Christ.
Zan Tyler is the senior education editor for Crosswalk.com and co-author of the book Anyone Can Homeschool." She and her husband have three children and have been home schooling since 1984.