Are Parents Really Necessary? A Guide to Preschool Education
Amelia Harper

The Old Schoolhouse Magazine

2008

12 May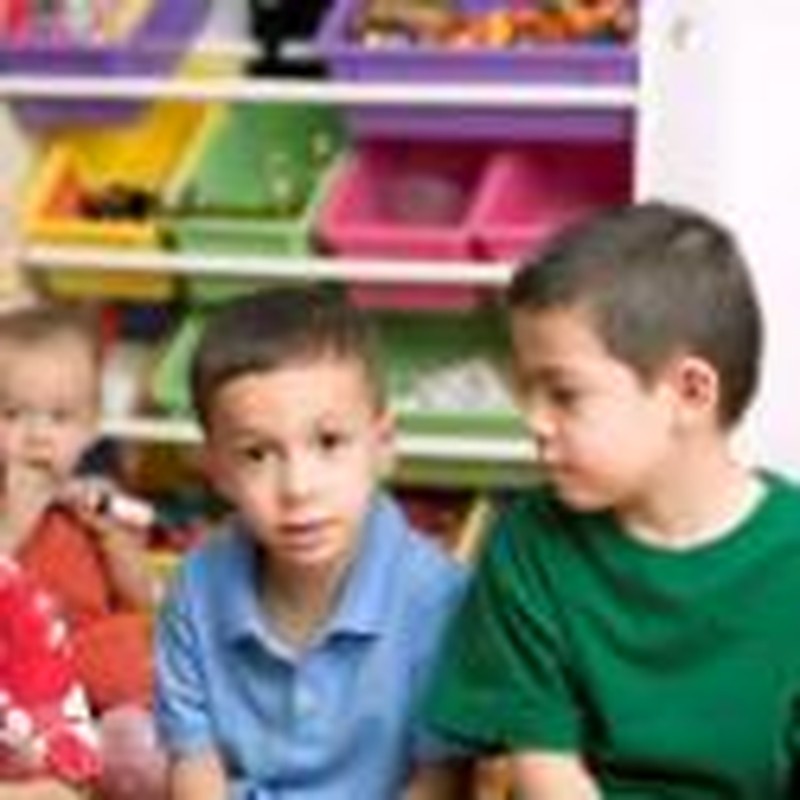 A couple of years ago, in my role as a local journalist I was asked to cover a luncheon. The luncheon was held to laud the efforts of preschool educators and to raise awareness for more funding for federal Head Start programs geared to instruct children aged three to four. For nearly two hours, the speeches droned on: speeches from local educators, from policy makers, and from the wife of the governor of our great state. For nearly two hours, they discussed various issues regarding the health, education, welfare, and success of our tiniest scholars. Then I noticed a remarkable thing: the word parents had barely been mentioned.
This got me to thinking, "Are parents really necessary?" If I were a disinterested observer at the meeting, I would certainly conclude that they are not. I would conclude that the government alone had the responsibility to provide for the future of its citizens and that parents were simply accidental providers of a human commodity: the youth of our nation. In fact, from the tone of the speeches, I would conclude that parents were often obstacles to a child's education and that his greatest chance for success was to be removed from the home as soon as possible and placed in the state's more nurturing bosom.
Certainly, the National Education Association (NEA) must feel that way. In a report titled "Taking Steps Toward PK-3 Success,"1 the NEA outlines suggestions and strategies for improving educational outcomes for our children. In this fifteen-page report, parents are mentioned only once, and that is in the context of how we should provide full-day preschool programs because working parents would have a tough time dealing with part-time programs. The report encourages teachers to interact with policy makers, local businessmen, and other educators at all levels. Not once are teachers encouraged to interact with parents.
On its website (www.nea.org), the NEA outlines its goals regarding preschool education: goals that it encourages its members to push through at their local levels. The goals include the following objectives:
"States should expand opportunities for three- and four-year old children to attend full-day, full-year Pre-K programs."2 This is also called "voluntary universal preschool."
"All states should make kindergarten compulsory and require districts to offer it and require all five-year-old children to attend."3
"States should require publicly funded pre-kindergarten teachers to have a four-year college degree and be certified in early childhood education."4
"Public schools should be the primary provider of prekindergarten programs, and additional funding must be allocated to finance them in the same manner as K–12 schools."5
The report, "Taking Steps Toward PK-3 Success," concludes with this statement: "Where state statutes and laws prevent it, change must be initiated by taking steps to revise the regulations and requirements. Policymakers, school districts, and educators have the ability to improve children's educational experiences through policies and regulations that improve teachers' job quality."6 Once again, parents are left completely out of the equation.
It is not hard to see how the policies cited above would benefit teachers and the NEA, but does it necessarily follow that these policies are in the best interests of our children?
Many parents must think so. Today more than half of four-year-olds and more than a third of three-year-olds are in preschool programs. In families with greater incomes, the numbers are even higher. According to statistics supplied by the National Center for Education in 1996, families making more than $50,000 a year had more than 75% of four-year-olds and 55% of three-year-olds enrolled in preschool.7
"There is a big push for universal preschool. I think we will have it eventually," explained Denise Kanter. Denise is a homeschool mom who hosts a website that promotes the benefits of preschooling at home (www.preschoolingathome.org), and she conducts research related to this issue. "The [prevailing] philosophy is that if you want your kids to be smarter, get them in school as early as you can. However, the evidence does not support this."
Many people have bought into this philosophy and the preschool myths promoted by the NEA and their ilk. However, when you examine the issues closely, you find that the very statistics they quote are suspect and their motives may be less than pure.
Myth #1: Universal preschool programs for children aged three and four are necessary for success in school and in life and will save taxpayers money down the line.
The basis for this myth comes from an often cited and little understood forty-year-old study called The High/Scope Perry Preschool Project.8 In this project, conducted from 1962 to 1967, 123 low-income African American children were studied. Half were put in preschool programs at the ages of three and four and were given other extra educational help; the others were not. Throughout the next forty years (1962–2002), their lives were compared, and the preschooled students in the study were generally found to more often perform at grade level, earned more as adults (60% were earning more than $20,000 in their forties compared with 40% in the control group), had longer marriages, higher graduation rates, and lower amounts of time spent in prison. Throw in some "creative" mathematics (the NEA alleges that these students ultimately earned $2,000 more per month than the others,9 even though the study does not say that at all),10 and the result is a plan that looks as if it were actually saving the taxpayers money when they invest in preschool programs. Many politicians are completely snowed by this study. Even BusinessWeek quoted it to show what a great bargain preschool education is.
However, the problem with this study (other than the ridiculous conclusions drawn from so small a study) is that it is filled with flaws. First, the students had teachers who worked with them intensely at school and even came to their homes once a week to work with them (show me the preschool teacher who does that!). Of course, the intense attention and weekly home visits probably also impacted the parents' view of the importance of the child and his education, which was a likely factor. Also, according to the High/Scope Perry Preschool Project, at age five, 67% of the preschooled students had IQs of 90 or higher, compared to only 28% of the non-program group, causing one to wonder which group had the most intellectual potential to begin with. Next, the program cost $10,600 per child in 2005 dollars (according to BusinessWeek).11 It is hard to see how taxpayers can ever get that money back. Third, no one has ever been able to replicate these results, according to an article published by the Cato Institute.12
Other studies highlight another big hole in the preschool myth: its temporary nature. In an article titled "Preschool in the Nanny State," which was originally published in The Weekly Standard, the author, Darcy Ann Olsen, states: "The most comprehensive synthesis of Head Start impact studies to date was published in 1985 by the Department of Health and Human Services. It showed that by the time children enter the second grade, any cognitive, social, and emotional gains by Head Start children have vanished. By second grade, that is, the achievement scores, IQs, achievement-motivation scores, self-esteem, and social behavior scores of Head Start students are indistinguishable from those of their demographically comparable peers. The net gain to children and the taxpayers is zero."13
However, newer studies indicate that the plight of the preschooler may be worse, at least for those from "better-off" families. A study conducted at UC Berkeley examined 14,000 kindergarteners across the nation to determine the overall effects of preschool. The study concluded that though preschoolers generally performed better at cognitive functions such as pre-reading and math, their behavioral problems increased. "The biggest eye-opener is that the suppression of social and emotional development, stemming from long hours in preschool, is felt most strongly by children from better-off families," commented Bruce Fuller, a UC Berkeley sociologist and co-author of the study titled "The Influence of Preschool Centers on Children's Development Nationwide: How Much Is Too Much?"14
"These negative social behaviors children are displaying are getting worse," explains Denise Kanter. "A child's success in life and academic performance hinges on their healthy social and emotional development. Young children need to be home bonding with mothers and fathers."
Myth #2: Children should be required to attend full-day kindergarten programs.
Okay, let's look past the whole issue of whether starting school earlier is of any lasting benefit and the issue of whether compulsory attendance laws are really such a good idea at all. Those are topics for another day. The point here is that people are being told that children age five not only need to attend school, but need to be there all day.
However, a recent 2006 study by the Rand Corporation highlighted a fact about all-day kindergarten that you probably have never heard mentioned. According to the study, "Attendance in a full-day kindergarten program had little effect on reading achievement but was negatively associated with mathematics achievement and the development of nonacademic school readiness skills."15
The study, titled School Readiness, Full-Day Kindergarten, and Student Achievement: An Empirical Investigation, went on to explain: "Children who participated in a full-day kindergarten program demonstrated lower levels of nonacademic readiness skills through the fifth grade, including poorer dispositions toward learning, lower self-control, and worse interpersonal skills than children in part-day programs. Children in full-day programs also showed a greater tendency to engage in externalizing and internalizing problem behaviors than did children in part-day programs."16
Most parents could tell you why this is: God did not make little children to sit still that long. They are just not emotionally developed at that point. Before I had kids, I used to teach a multi-grade classroom of students who were in first, second, and third grades. The difference in emotional development between the first- and second-graders was amazing. The first-graders were much more sensitive, active, and emotionally needy. That is why they need parents more than ever in those tender years. When I had preschool-aged kids of my own, I knew that preschool and kindergarten would be futile for my active sons. At least three of them would have been labeled as "problem children" and given medication within the first month, for two were perpetual talkers and one was a wriggler. Maybe that is why one out of eight children in the U.S. today is now on Ritalin.17
Myth #3: You need a degree to teach preschoolers.
This is another myth propagated by the NEA which, according to their website, has roughly 2.3 million members. And they want more members. Their preschool plan holds up Connecticut as an example: "Associations such as the Connecticut Education Association are working to ensure that new Pre-K programs in their state will employ teachers that hold bachelor's degrees and who are eligible for NEA membership."18 Degreed and certified professionals can demand higher pay, and higher pay for teachers is one thing the NEA is focused on.
Included with this article is a guide on ten good things to teach your preschooler. As you look it over, you will see that it is not rocket science. If you cannot teach a child to recognize colors or count to 10, you have bigger problems to worry about. No homeschooling requires a degree if you have the right resources, and preschool education is the easiest (and most delightful) area to teach. Think about it: If a big yellow bird can teach preschoolers on television, you should be able to handle your crew at home!
Myth #4: Public schools should be the primary providers of preschool education.
Of course, this myth falls in line with the general notion that public school should be the primary provider of all education. The public schools do such a great job, right?
Recent findings of the Third International Mathematics and Science Study19 indicated that twelfth-grade U.S. students placed nineteenth out of twenty-one countries in math and sixteenth out of twenty-one countries in science. Study after study indicates the failure of our public school system, yet they want us to turn our tiniest scholars over to them when they are barely out of diapers.
The truth is that homeschoolers tend to outperform public school students in all areas of academic success. Several studies show that while the average achievement test scores for public school students is the fiftieth percentile, homeschoolers average in the eightieth.20
Additionally, many studies indicate that parents are the biggest factor in academic success, particularly at the early ages. A 1999 study by Parker, Boak, Griffin, Ripple, and Peay21 examined the way that parent-child relationships affect school readiness. According to a report titled "Supporting Young Children as They Enter School," this study concluded: "Main findings were that children have better school readiness outcomes when parents spent more time helping them at home. Parents that had a better understanding of the importance of play in child development also contributed to better cognitive outcomes for children."22 Fortunately, homeschooling is the ultimate in parental involvement.
If you are not certain that you want to homeschool, preschool can be a great place to start. Children are natural learners, and you will soon discover the incredible joy of being the one who guides them into knowledge. Many people who "try" homeschooling in the preschool and kindergarten years become committed, long-term home educators. Parents are necessary to preschool education. In fact, you are the most important part.
---
Footnotes:
1. <www.nea.org/earlychildhood/images/pk3takingsteps.pdf> accessed March 24, 2008.
2. Ibid, p. 7.
3. Ibid, p. 7.
4. Ibid, p. 9.
5. <http://www.nea.org/earlychildhood/index.html> accessed March 24, 2008.
6. <www.nea.org/earlychildhood/images/pk3takingsteps.pdf>, p.15, accessed March 24, 2008.
7. <http://www.tcf.org/Publications/Education/UniversalPreschool.pdf>, p. 1, accessed March 24, 2008.
8. <http://www.highscope.org/Content.asp?ContentId=219> accessed March 24, 2008.
9. <http://www.nea.org/earlychildhood/index.html> accessed March 24, 2008.
10. <http://www.highscope.org/Content.asp?ContentId=219> accessed March 24, 2008.
11. <http://www.businessweek.com/magazine/content/06_43/b4006099.htm> accessed March 24, 2008.
12. <http://www.cato.org/research/education/articles/nannystate.html> accessed March 24, 2008.
13. Ibid.
14. <http://pace.berkeley.edu/reports/summary_23DA10_new.pdf> accessed March 24, 2008.
15. <http://www.rand.org/pubs/research_briefs/2006/RAND_RB9232.pdf> accessed March 24, 2008.
16. Ibid.
17. <http://www.worldandi.com/public/2000/november/sax.html> accessed March 24, 2008.
18. <www.nea.org/earlychildhood/images/pk3takingsteps.pdf>, p. 9, accessed March 24, 2008.
19. <http://nces.ed.gov/pubs98/twelfth/A2-1.asp> accessed March 24, 2008.
20. <http://www.nheri.org/Strengths-of-Their-Own.html> accessed March 24, 2008.
21. <http://www.nde.state.ne.us/ech/HeadStart/schoolreadiness.pdf> accessed March 24, 2008.
22. Ibid.
---
Amelia Harper is a homeschooling mother of five and pastor's wife. She is the author of
Literary Lessons from the Lord of the Rings
, a complete one-year literature curriculum for secondary level students. She is also a freelance writer for newspapers and magazines. http://www.homescholarbooks.com. http://www.homeschoolblogger.com/MiddleEarthMom
Copyright 2008. Originally appeared in Spring 2008. Used with permission.
The Old Schoolhouse Magazine. Right now, 25 free gifts when you subscribe. www.TheHomeschoolMagazine.com