Baking and Cooking: A Delicious Unit Study, Part II
Paula J. Miller

Contributing Writer

Published

Apr 30, 2019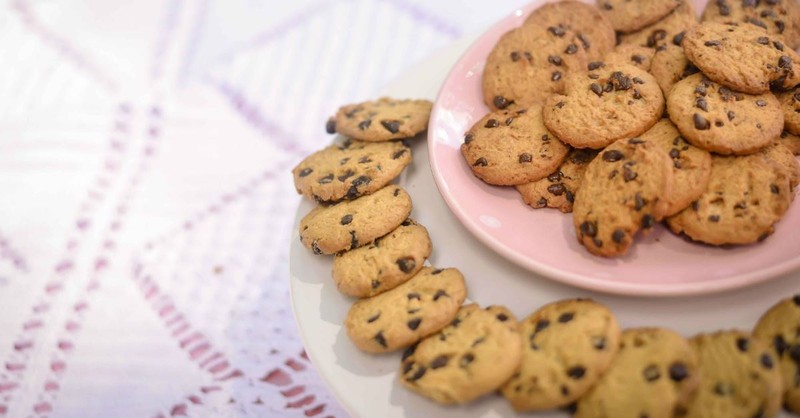 History/Geography
People haven't always had modern ovens, microwaves, mixers, and measuring cups to cook with—but they still had to eat, just like we do. Let's travel the world and go back to the past to find out what other people ate and might still eat today.
     •  Choose four different periods in American history and find out what were the common foods of the time. What did soldiers in the Civil War eat? How did American Indians cook their food? What was a colonist's favorite dessert? Do a little bit of research and see if you can find the recipes they used.
     •  Choose three countries you would like to visit. What kinds of foods might you eat while you are there?
     •  Hamburgers and hot dogs are common foods to eat in America while on a picnic or when celebrating the 4th of July. Birthday cake and ice cream go hand-in-hand at a birthday party. Go back to those three countries you chose and find out what they eat while celebrating birthdays, Christmas, or national holidays. Find the recipes and try making them.
Vocabulary
temperature, yeast, microorganism, fungi, baste, saute, broil, dehydrate, measurement, acid, alkaline, substitute, flavor, sift, tenderize
Writing
     •  Think back to a time when you helped your mom or dad in the kitchen. What did you make? What did you learn as you cooked? Did something funny happen? Write your story and use as many descriptive words as you can.
     •  Write a story about a boy from Japan. It is his birthday today. What does his mother bake for the celebration? What is his favorite meal? Does he have a sweet tooth? If so, what is his favorite candy or sweet?
     •  Make your own cookbook. With each recipe, write down where you found the recipe or who gave it to you. Perhaps you want to write a small story about the person who gave it to you. Is there a memorable event that happened when you ate this recipe? Write down your memories.
Reading
     •  What's Cookin'? by Nancy Coffelt (preschool-grade 1).
     •  The Science Explorer: Family Science Experiments from the World's Favorite Hands-On Museum by Pat Murphy, Ellen Klages, Linda Shore, and the Exploratorium (ages 6-9). The Exploratorium's first collection of family-oriented experiments using stuff that's easily found at a grocery store. Background sections help adults explain scientific concepts with each activity.
     •  The Usborne Children's Book of Baking by Fiona Patchett, Nancy Leschnikoff, Molly Sage, and Adam Larkum (ages 9-12). New in January 2007.
     •  The U.S. History Cookbook: Delicious Recipes and Exciting Events From the Past by Joan D'Amico and Karen Eich Drummond (ages 9-12).
     •  The Little House Cookbook: Frontier Foods from Laura Ingalls Wilder's Classic Stories by Barbara M. Walker and Garth Williams (ages 9-12). Over 100 authentic recipes of pioneer food from the pages of Laura Ingalls Wilder's series are included in this book.
     •  One-Eyed Jack by Paula Miller (ages 7 and up). Rattlesnakes, lassos and bears stir up the appetites of young Nate and his dog Jack, who both love to eat! Join Nate and Jack on their adventures in 1880's Montana as they try to stay out of trouble and trust in God for guidance. A homeschool study guide with recipes is available by contacting the author at www.paulajmiller.com.
     •  Science Experiments You Can Eat by Vicki Cobb (ages 9-12). Your kitchen will be transformed into a laboratory worthy of a mad scientist as you make startling discoveries about how cabbage can detect acid, how bacteria makes yogurt, and how decomposed sugar turns to caramel. Then after a long day at the lab you can relax and eat your results: soup, biscuits, pretzels, cupcakes, or cookies.
Cooking and baking are fun ways to share time with your family, both when making your meals and when eating them together. God gave us appetites, and He gave us all the ingredients we need to make our food. He provides for us just like His name tells us—Jehovah Jireh, the God who will provide. Be sure to thank God for giving you just what your body needs.
P.S. I can't go away without sharing the recipe for "Daddy's Favorite Cookies." My four sons know which cookies are Daddy's favorite. In fact, it was shortly after I made these cookies for my husband that he asked me to marry him! This recipe was given to me by the friend who introduced us.
Daddy's Favorite Cookies
1 c. (2 sticks) butter, softened
1 c. brown sugar
1 c. white sugar
2 eggs
2 t. vanilla extract
3 ½ c. flour
4 t. cream of tartar
1 t. salt
2 t. baking soda
12 oz. chocolate chips
Mix the wet ingredients in one bowl and the dry ingredients in a second bowl. Combine both bowls together and drop by spoonful onto cookie sheet. Bake at 350 for 10 min. 
Photo Credit: ©Pexels-Sara-Saltos
---
Paula Miller is a children's author, freelance writer, and homeschooling mom. She and her husband Travis live in south central Minnesota with their 4 sons. You can read more about Paula's Faces in History Series for children 7 and up by visiting www.paulajmiller.com
This article was originally published in the Mar/Apr '08 issue of Home School Enrichment Magazine. For more information, visit http://HomeSchoolEnrichment.com