Behind the Mask: What The Phantom of the Opera Taught Us
Amy Hollingsworth

Author, Professor, and Home-Schooling Mother

2002

3 May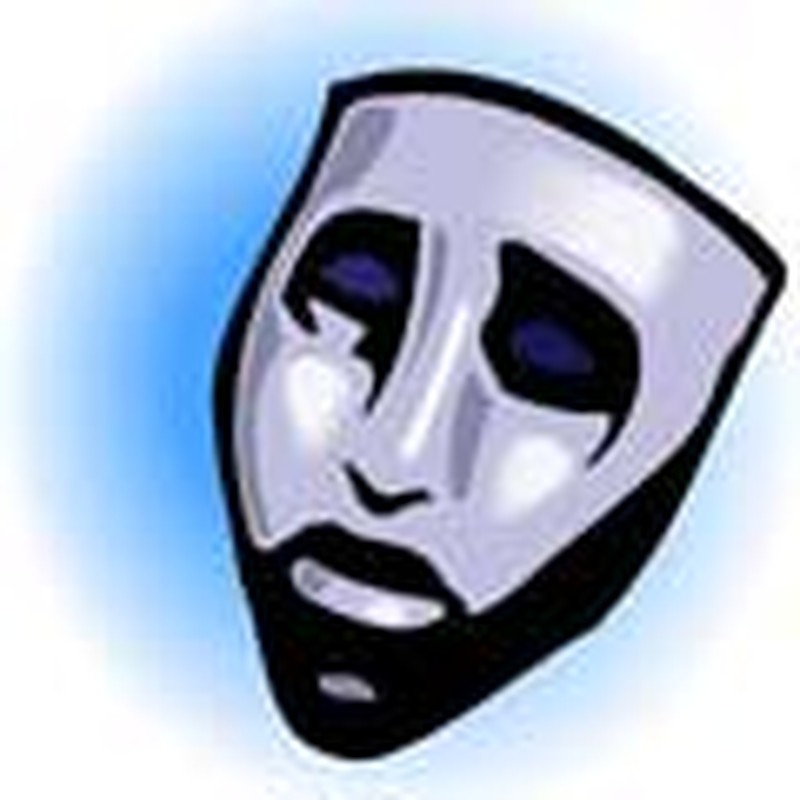 The great thing about following your child's interests is that they are infinitely more interesting than anything you could dream up on your own. I'm not exactly the spontaneous type. I like my ducks in a row (a really, really straight row). The only thing I like better than making a list is crossing things off that list. But what I've found is that if I rein in my compulsiveness a bit, my children lead me to heights my list would never permit me to go. That's how our love affair with The Phantom of the Opera began.
It was a casual affair at first. My son Jonathan, then 6, was introduced to the infamous Opera Ghost through PBS' "Wishbone." Since all I knew about the story was that there was a mask involved, we searched out more information on the Internet. We tapped into a musical gallery and spent the afternoon listening to a sampling from Andrew Lloyd Webber's Broadway production. I must admit, it was amusing to watch my son belt out, "Sing, my Angel of Music!" as my four-year-old daughter responded at fever pitch and swooned as Christine.
That appeased us for a while. But when my mother sent us a CD featuring highlights from the musical, the spark was again ignited. There were days when every member of our household was milling around either humming or singing out, "The Phantom of the Opera is there . . . inside my mind." Since he was, evidently, still there inside our minds, we threw ourselves headfirst into the high society life of Paris in the late 1800's. We began reading Gaston Leroux's 1911 novel The Phantom of the Opera, which started the whole craze. (I was as surprised as anyone that Lon Chaney's cinematic feat as the Phantom was based on the novel, not the other way around.)
Through Leroux, we discovered that the sad saga of the Phantom, the outcast who lived beneath the Paris Opera House hiding his disfigured face, was based on actual events. We learned that he was not a monster, but a genius, a musical prodigy, an accomplished inventor. We wrung our hands over his unrequited love for opera ingénue Christine Daae, to whom he appeared as an Angel of Music. We despaired over his thoughtless taking of lives (at the same time recalling that he had lived as a caged animal in a circus freak show). We cried when we read that his mother had rejected him, a fact movingly expressed in the musical: "This face, which earned a mother's fear and loathing; a mask, my first unfeeling scrap of clothing." And then came the climax, when the Phantom's mask fell away, and Christine dissolved years of pain with an act of kindness even his mother had refused him: a kiss. It became a lesson indelibly etched in our hearts, a poignant reminder to think twice about playground taunts and unkind words.
Of course we learned other lessons as well. We discovered what life was like in Paris in the 1880's. We received our first introduction to the opera. We learned about architecture and the construction of the Paris Opera House, how its 17 stories, numerous trap doors, and underground lake set the stage for the Phantom's antics. We learned what a "portcullis" was, which came in handy once we backtracked from the 19th century to the Middle Ages. We pored over the libretto of the Broadway musical, deciphering the metaphors and relishing in the poetic quality of the lyrics. We listened circumspectly to the "Music of the Night." I guess for something that wasn't on my list, it proved to be a pretty rich educational experience.
Since we had spent so much time getting to know the Phantom, it seemed only fitting that we meet him in person. (We had learned late in the year that the musical was coming to a nearby city the following spring.) With tickets in hand, my son and I made the two-hour trek in the rain to the theatre, conveniently located in the middle of a bustling and unfamiliar downtown. We drove around in circles trying to find an empty parking spot. We raced in the freezing rain to the crowded hall where we were to finally meet the man who had become our friend. We made it to our seats with only seconds to spare, due in part to my son's excitement, which required two trips to the bathroom.
With a nod from the conductor, the curtain rose, the chandelier crackled, and the show came alive. Jonathan and I huddled together, whispering our impressions. We peered through binoculars to look at costumes, then closed our eyes to fully absorb the musical splendor of it all. Much too quickly we were transported to the final scene, where the Phantom stood alone in his underground labyrinth, forsaken by his true love and hounded by a mob thirsty for retribution. As he softly sang what had become his life's sad anthem, "Masquerade, paper faces on parade; Masquerade, hide your face so the world can never find you," a single tear streamed down my son's face. In that moment I knew that no child is ever too young to tap into the emotions of complex individuals, to be drawn into and completely lost within a world of music and mystery. I also knew that none of my careful planning could have engendered such a response. In an attempt to satisfy my son's curiosity, we had unmasked the Phantom, and in the process, the scales had fallen from my eyes as well.
Amy Hollingsworth received her B.A. degree in psychology and English from the University of North Carolina at Chapel Hill and her M.A. degree in Education/Counseling and Human Services from Regent University. Amy teaches psychology at Mary Washington College while continuing to home school her two children, Jonathan (9) and Emily (7). She and her husband Jeff, a pastor, live in Fredericksburg, Va. She has written extensively on home schooling and parenting issues for The American Partisan, Christianity.com, Home Education Magazine, Reconciliation Press Online and numerous educational Web sites. Her article, "Behind the Mask: What the Phantom of the Opera Taught Us," was recently featured in the book Christian Unschooling.
You can email Amy at amyhollingsworth@yahoo.com.

Copyright 2002, Amy Hollingsworth