Blocking the Shots: Should Homeschoolers Avoid Vaccines?
Daniel James Devine

WORLD News Service

2012

1 Oct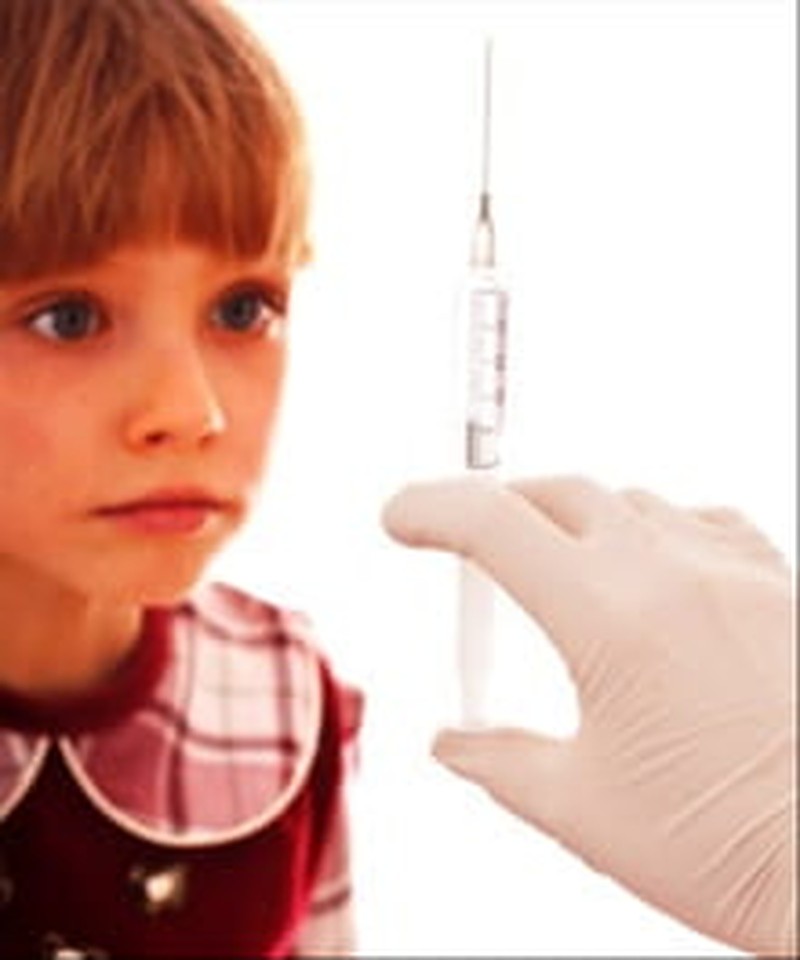 For 20th-century Americans, an outbreak of the small, itchy blisters of chickenpox was an expected milestone on the path of childhood—much like the first knee-skinning after learning to ride a bike. Times have changed: Although the chickenpox virus once infected 4 million Americans each year, today it sickens only 1 in 5,000 annually. The Centers for Disease Control and Prevention announced in August that the incidence of chickenpox dropped 97 percent between 1995 and 2010, due to the introduction of the chickenpox vaccine.
It's a similar story for a more dangerous disease—measles. It decreased sharply after a measles vaccine came into widespread use several decades ago. Health officials declared measles eliminated from the United States in 2000, but the virus finds opportunities to sneak back and cause outbreaks because of gaps in immunization coverage.
Take this example: In May 2005, a 17-year-old Indiana girl returned from a Romanian mission trip carrying the measles virus. The teen had ministered at an orphanage and hospital in Bucharest, and—unlike 91 percent of American adolescents—hadn't been vaccinated against the sometimes deadly disease. When she attended her 500-member church the day after arriving home, she unwittingly sparked the largest U.S. measles outbreak in a decade.
Nearly three dozen fellow churchgoers caught the illness, marked by a body-wide rash and symptoms like fever, cough, and congestion. Although the church had no particular stance on immunization, a handful of families had declined routine vaccinations, mainly out of concern about vaccine safety. Of the 34 people who became sick during the outbreak, 32 were among the unvaccinated group. Nearly all were children or teens, and a substantial portion—two-thirds—were homeschoolers.
Among families who skip routine vaccinations, firsthand reports and limited survey results strongly suggest that homeschoolers are overrepresented. Some homeschooling parents worry the two dozen shots most children receive by the age of 6 will overwhelm their children's immune systems. Some worry about rare but serious reactions to vaccines, or about a link between vaccination and autism that medical authorities discount. One result: Those homeschoolers could be increasing their risk for becoming ground zero of a rare but contagious outbreak.
All 50 states require vaccination for public-school attendance, permitting exemptions for medical reasons. All except Mississippi and West Virginia allow religious exemptions, and 20 states let parents skip their students' shots for "philosophical" reasons—often a firmly held belief that vaccines are ineffective or harmful. An Associated Press reporter found the rate of vaccine exemptions has increased in the past five years in over half the states, with exemption rates in some counties higher than 20 percent.
Parents overwhelmingly still follow their doctor's immunization advice: A survey published in Pediatrics in 2011 found that 93 percent of U.S. parents planned to give their children all the recommended shots. Yet, 1 in 5 parents was "not fully confident in the safety or importance of vaccines." Disease experts worry that clusters of the unvaccinated could allow diseases now eradicated in the United States, like polio or diphtheria, to stage a comeback.
Studies of homeschoolers suggest they are even more likely to decline the needle: A survey published in 2005 in the Journal of School Health found only 54 percent of homeschooling parents saw vaccines as important to children's health, and 30 percent were concerned they caused learning disabilities. In a pilot study published in Vaccine last December, just over 1 in 3 homeschooling families surveyed in western Pennsylvania said they had fully vaccinated children. One in 20 did not vaccinate at all.
At the Kingdom Builders Co-op in the Twin Cities area of Minnesota, 11 out of 15 homeschool families that board member Suanne Colegrove polled for WORLD earlier this year reported they skipped all or some vaccines. Colegrove and three other moms in the group said by email they have forgone vaccination out of concern about side effects and the safety of injecting "chemicals" into children. Some said they personally knew a child who developed autism after getting a vaccine.
Christopher Stookey, also a member of the co-op, has heard those concerns but decided there isn't enough evidence to warrant skipping shots for his four young children. He pointed out that medical experts two years ago retracted an often-cited 1998 study that ilinked autism with the measles, mumps, and rubella vaccine. (A review of vaccine safety by the National Academies' Institute of Medicine last year discredited any MMR vaccine link to either autism or Type 1 diabetes.)
"My wife and I are supporters of naturopathic medicine," Stookey said, but when it comes to immunization and contagious diseases, they generally take their doctor's recommendations. The Stookeys do, however, ask to delay some of their children's shots "so the immediate impact of several vaccines isn't as great."
Rebecca Capuano, who writes for a group blog at TheHomeSchoolMom.com and homeschools her two girls (ages 4 and 7) in Roanoke, Va., said she has done her own research and concluded there are too many risks associated with vaccination: "That is the case for me while my children are young—I'd say under 12." When her children are older, she'll take a second look at "each one of the vaccines," but in the meantime, Capuano wonders why her babies should be jabbed for diseases they're unlikely to get, like sexually transmitted hepatitis B.
When Steven David Horwich's two children attended a private school in California, their family doctor—who believed there was "no scientific proof" that vaccines were effective—wrote notes to the school saying the children had been immunized, although they had not. Horwich, a playwright, educator, and author of Connect the Thoughts, a curricula series marketed to homeschoolers, said his doctor's medical perspective helped confirm his own research and conviction that vaccination is "more dangerous than helpful, and not a very good idea."
Horwich said his children were less likely to get sick after he began educating them at home—homeschooling was a natural deterrent to germ spread because exposure to other students was limited. His two children are now adults, but Horwich said he's worked with hundreds of homeschoolers over the past decade, and met many who refused inoculation because of their personal research or for religious reasons. Some had an added motive: "They didn't trust anything that the government recommended. ... If the government says do it, they don't."
U.S. health officials have stoked that mistrust in recent years by recommending all preteens—girls and boys—be vaccinated for human papillomavirus (HPV), which spreads only through sexual activity. Social Science & Medicine this summer reported that homeschoolers are significantly less likely than public-school children to have received an HPV vaccine. However, they aren't less likely to have gotten shots for tetanus or meningitis, according to the same study.
Jay Wile, who has written a science textbook series popular among home educators, occasionally speaks at homeschool conferences in defense of vaccines. When he spoke to WORLD last year for a story on whooping cough (see "Risking deadly diseases," Feb. 12, 2011), he told me he was "sympathetic to a lot of folks who don't trust the government, because there are aspects of government I don't trust, either." But immunization isn't one. Wile said vaccines do come with risks of side effects—fevers, seizures, and in very rare cases, severe allergic reactions—but with a disease like measles, "the question is, do I worry about a side effect of the vaccine, or do I worry about someone bringing the virus in from somewhere else? And based on risk medicine analysis, it's a riskier thing to not get the vaccine." Wile keeps a folder with emails from conference attendees who say he changed their mind.
Clearly, the risk varies: Some vaccine-preventable diseases are especially dangerous, such as HIB, a bacterial infection that causes meningitis and kills as many as 6 percent of those infected. Chickenpox, on the other hand, rarely causes death. Other diseases, like polio, would only be a threat to U.S. residents if a traveler carried the virus from overseas.
Neglecting immunization doesn't just put a single person at risk of a contagious disease, though—that person becomes more likely to pass the illness on to someone else. The someone else might be a newborn too young to receive a whooping cough vaccine, or an elderly person who has a heightened chance of hospitalization or death if he or she catches seasonal flu. In a position statement affirming immunization, the Christian Medical & Dental Associations, representing 16,000 doctors and dentists, note, "Those who model their lives in imitation of Christ should reflect on their obligation to take personal risk for the good of others."
The Indiana measles outbreak illustrated how quickly a rare but contagious disease can circulate among a group of unvaccinated people. The virus spread for two months while health officials worked to contain it, at an average cost of $4,932 per patient. Although only three people were hospitalized, and no one died, measles is a serious disease, responsible for an estimated 164,000 deaths globally in 2008 (down from 2.6 million in 1980, before broad vaccination efforts). Most measles deaths occur in children under 5.
In a follow-up study, researchers asked families affected by the Indiana outbreak whether the event had changed their negative view of vaccines. Most said no. Yet most said they were willing to quarantine their families if another disease outbreak occurred, and said they'd consider receiving at least some vaccines in the future, especially if traveling outside the country. Those steps would help protect them—and be good for their community, too.
(c) WORLD News Service. Used with permission.
Publucation date: October 1, 2012