Called to Serve: Home-Schooling Families in the Military
Steve McGarvey

Home School Legal Defense Association

2003

26 May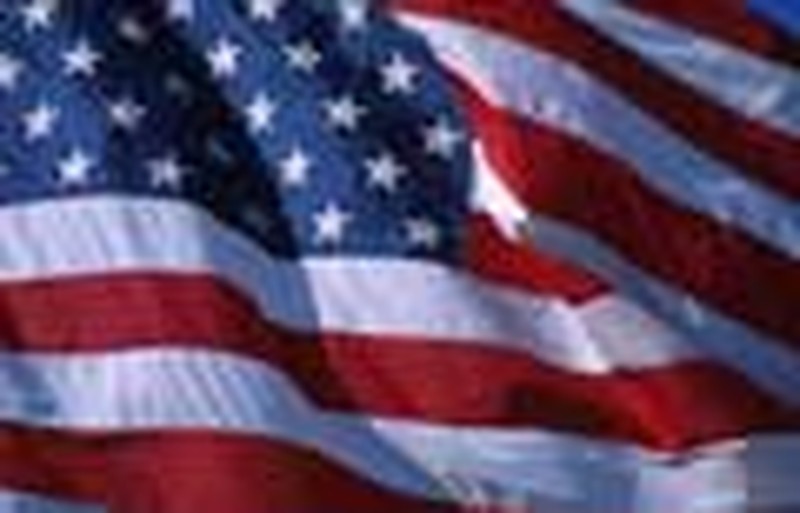 It was a sunny day in September (2001) when Julie Swogger's phone rang. Her husband Ray, an Air Force major working in the Pentagon, called home to tell Julie two planes had just flown into New York City's World Trade Center in a suspected terrorist attack.
After hanging up with Ray, the home-schooling mother of three clicked on the television, something she doesn't often do in the middle of a school morning. Watching the events unfold in lower Manhattan, Julie's fear turned to horror as the news began reporting a plane had just hit the Pentagon, too.
Studying the coverage, Julie realized that the plane hit the Pentagon on the opposite side of the building from Ray's office, so Ray was likely safe. Yet it was three hours until Ray had a chance to call home again. Three hours of waiting for Julie with her three children and many other neighborhood families who had stopped in to pray for the safety of the Pentagon personnel. Three hours of fielding phone call after phone call from family and friends asking if Ray was safe. Three hours of constantly giving the same answer: "I don't know."
When the plane hit the Pentagon, Ray had been in the basement, insulated from any knowledge of the crash. Following a hasty evacuation and quick headcount of his department, he was sent home. But without access to his car or his cell phone, left behind on his desk, his 40-minute drive home to Bolling Air Force Base in Virginia turned into a walk that stretched on for hours. Ray was able to find a working phone on a construction site a few miles away and called Julie to tell her he was safe. Fortunately, his trip was shortened when some people who were picking up a few of the hundreds of soldiers forced to walk home that day gave him a lift.
Without a doubt, home-schooling families across America face many challenges. Yet the sacrifices of military families who home school cannot be overstated. Most of us saw Sept. 11 through television and newspapers. For families like the Swoggers, the events of that day and its aftermath were up close and personal. They saw it in machine gun nests that were quickly set up around the entrance of the bases where they live. They see it every day in the fully armed patrols walking the streets of their neighborhoods.
Dealing with these kinds of issues on a daily basis can be extremely stressful on a family. Often, dads are not home to shoulder the burden. "Much more falls on the moms," says Dennis Ingram, a Marine Corps data communications expert, who with his wife home schools his four children. His wife, Amy, agrees having Dennis away from home so much is "mentally demanding" and the family "tends to feel more vulnerable without Dad."
And the Ingrams have good reason to be scared. They have been warned that servicemen and military dependents could be future terrorist targets. Stress like this sometimes makes it difficult to stay on target with home schooling. "It makes you realize how little you are in control of your life," says Amy, adding that she relies heavily on God's help and her faith to concentrate on getting through the day's trials.

Family Challenges
The complications brought by Sept. 11 come in addition to the many other challenges facing military families. Families move often as the military parent is assigned to a new location every few years. The Ingrams currently live outside Quantico Marine Corp Base in Virginia where Dennis is stationed, but they know they are due for reassignment later on this year. A reassignment, they say, that could take them as far away as Japan.
Even more challenging, military families must often cope with times when a family member is called away for duty. "It is difficult," says Tarita Bacon, "to make educational decisions when your life partner is not here to help, enforce, and encourage." Tarita, whose husband Craig is often gone for months at a time, is all too familiar with this scenario. Craig serves as a combat information systems officer on the U.S.S. Theodore Roosevelt, an aircraft carrier currently deployed in the Arabian Sea.
Tarita herself grew up in a military family, attending 13 different schools in 12 years. She tries to use home schooling to make things as normal as possible for her children. "My children seem adaptable to moving around a lot," says Tarita, "I've found that they tend to take their cues from me." When Mom has a good attitude about life's trials, she says, her children pick up on that.
Despite the difficulties of military life, most home-schooling families feel that teaching their children at home generally makes things easier. Although frequent moving can be disruptive, many use the moves to teach their children about the countries and cultures they visit.
"When we left [the United States] three years ago, my home-schooling motto was 'We are going on a three-year field trip,'" says Rebecca Garvey, whose husband Richard is an Army Chaplain. After their first tour in Germany, the Garveys have opted for a second. "We are excited to have another three years to explore and learn more about the other countries in the region."
The Garveys, and others like them, have found ways to meet the challenges of frequent relocation head on. When they arrived in Germany, there was no organized support group. So the Garveys started their own.
Making Do
"Military families have a 'get down to business, can-do' attitude," says Amy Ingram. "You tend to make it work wherever you are."

Access to a wide variety of materials and a support network contribute to a smooth home-schooling experience. These resources are often absent overseas. Like home schooling in the States, educating at home overseas is much easier without a local school district breathing down a family's neck. Fortunately, the Department of Defense Dependent Schools (DoDDS), the agency in charge of military school systems, cannot prohibit a military family from home schooling. Nor can officials "approve" or regulate a home-schooling family's academic program.
As with civilian families, military home schoolers are subject to the compulsory attendance laws of the state in which they reside. United States military personnel residing in other countries, however, are not subject to the host country's compulsory attendance laws because of "status of forces agreements." These "agreements" are treaties the United States makes with other countries hosting U.S. military installations that dictate how U.S. personnel interact with these host nations.
Most families HSLDA spoke with said they have good relationships with the education authorities on their military post or base. The Ingrams and the Swoggers (both living in the Washington, DC, area) say their experiences with local education officials on base have been positive.
Yet occasionally, as in non-military life, home schoolers will run into DoDDS school officials who do not like or do not understand home education. At a former duty station, the Garveys say, they were hassled by DoDDS personnel when they asked to use a school library.
Shannon Beddo, whose husband is a Department of Defense civilian employee stationed in South Korea, has had similar "library" problems with the base's school principal. "The principal admitted to me he has never been around . . . home schoolers [and] doesn't know much about the home-schooling movement," Shannon says.
Leglislation Needed
Hopefully, problems like this will soon disappear. Last year, HSLDA backed federal legislation to direct DoDDS schools to provide auxiliary services to military home-schooled children overseas. The language was added to the Defense Authorization Bill of 2002 which President Bush signed in December.
Information on changes to such regulations is often slow to trickle down from the Department of Defense to officials on installations around the world. According to Shannon, "[Our] local principal here knows what we tell him and nothing more." As in the U.S., it often falls to home-school groups to keep local authorities up to speed on the latest laws and regulations.
Yet there are many issues overseas home-schooling support groups face that U.S groups do not see. In the introductory materials of L.I.F.E (Learning in a Family Environment), a home-school group that assists families on three air force bases in England, a special note to potential members begins, "Due to world events and security factors our 'normal' group activities have been dramatically affected. Field trips, special events, and gatherings are no longer taking place until further notice." Military families home schooling overseas deal with security concerns that go beyond waiting in longer airport lines.
Group turnover is also a big issue. Colonel David Ahrens, a U.S. Army inspector general, who with his wife directs the Kanto Home Educators' Association in Japan, serves both an Army Camp and Navy base. David explained to HSLDA how much confusion this turnover can cause.
"These two commands [Army and Navy] have very different missions that greatly impact the lives of the respective families," David says. "When [an aircraft carrier] is out to sea, many of the Navy families go back to the States to visit relatives. When the carrier comes back in, the families understandably want to spend time with the sailors who have been gone for several months. On the Army side, there is an 'exercise season' that takes the soldiers away from home off and on for several months. Scheduling home-school activities under such conditions becomes a real challenge. . . ."
Dealing with Confusion
To add to the general sense of bedlam, 30 to 50 percent of the families get transferred elsewhere every school year, says David. What's more, many of the parents who home school when they are in Japan, send their children to private schools when they are in the United States. The how-to-home-school learning curve for these families is initially steep and the need for assistance from the group is great.
And of course, the current war on terror increases all of this confusion. Military schedules change frequently due to ongoing operations. Rebecca Garvey says that on her base in Germany, it is often difficult to find a place to meet for group activities since they never know when a building is going to be commandeered for an Army activity.
Despite the difficulties, military home schoolers are thriving. In typical "home school" fashion, many turn these trials into learning experiences for their children. The Beddo family can see firsthand how terrorists are brought to justice when home-school father Sheldon Beddo, a special agent with the Naval Criminal Investigative Service, is transferred temporarily to Cuba to interrogate Taliban prisoners.
When Julie Swogger's children are frightened of the soldiers patrolling their base neighborhood in full battle gear, Julie has her children make cookies and coffee to take to them. Soldiers munching snacks seem a little less ominous-and that gives them the opportunity to explain to the children what they are doing.
Perhaps the most profound lesson for these children is to learn firsthand the price some of us pay for the freedoms we all enjoy. "My husband left on the U.S.S. Theodore Roosevelt on September 19," says Tarita Bacon. "The sacrifices Americans are sometimes called to make for our freedoms became very real to my children. 'This is what Daddy does,' they realized 'Daddy has to go to war.'"

For more information on Home School Legal Defense Association, visit their Web site at www.hslda.org.