Character vs. Academics: Which Should We Focus On More?
Shelley Komer

Contributor

Published

Apr 21, 2006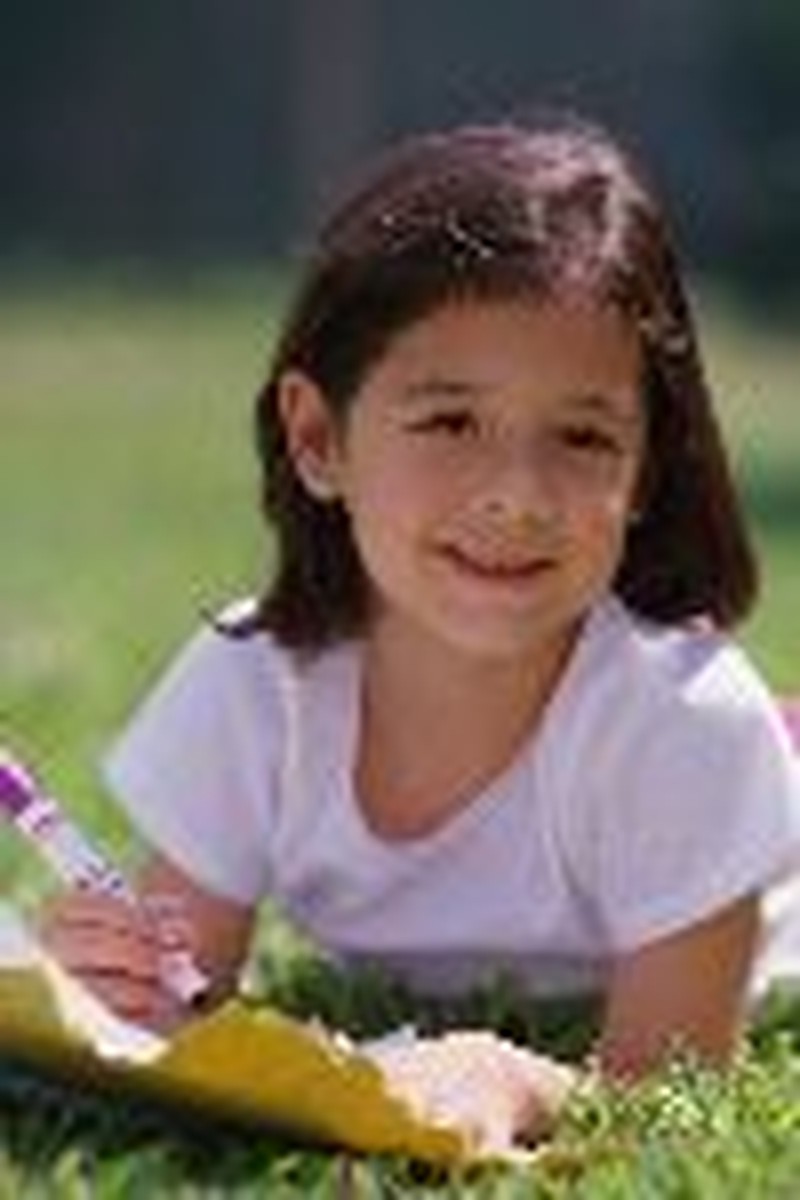 I sat sipping my tea and slowly turning the pages of one of the most current homeschooling catalogs, when I became aware of an uneasy yet familiar feeling as I perused through the mountain of curriculum choices. Perhaps you too have felt it at times: The anxiety, the confusion, the "I'm-not-doing-enough-and-my-children-will-never-be-ready-for-college" feeling that often overwhelms and causes a heavy-heartedness which can feed an attitude of discouragement. That's when I stop, close my eyes, take a deep breath, and pray again to remember the goals my husband and I have for our children and for the willingness to continue to trust in the Lord for His plan for them.
We want our children to know God more each day, to love Him with all their hearts and minds and to be shaped into His image. At my first introduction to homeschooling, my immediate reaction was one of a thrilled and grateful acceptance of this possibility. Why? It certainly wasn't because I knew I would be fantastic at teaching math or science or even reading. Rather, it was because my children would be home, we would be together, and my husband and I would have the awesome opportunity to instill in them the Godly character we so desire them to have, as well as to build the strong familial relationships that God intended for us, but that are unfortunately so scarce today. 

In her wonderful article Special Days (Sep/Oct '05 issue of Home School Enrichment) Marcia Washburn calculated that a family who homeschooled for twelve years would gain almost three and a half years of additional waking time together as a family. How wonderful to know that! For along with the desire to do so, time is exactly what is needed to develop in our children the Godly character qualities that have become glaringly absent from our world.  The struggle comes with trying to balance character training with academics, or perhaps with the thought that these are two separate areas within our households.  Instead, we need to watch as the path toward academics and the path toward virtuous training merge together to form a single road upon which each family is traveling.
As I look back through the years at various weeks within our home, sometimes there is very little about academics going on. I recall when, during a recent two-week period, my husband, who is involved in construction, had a job in which he needed our two sons, ages 13 and 15, to help him. Therefore, they were gone for a couple of days each week.  At the same time, an elderly neighbor called and asked if the children could come over to rake her two acres of lawn and also pick up the apples that had fallen from her trees.  Members of our church were also in particular need of a meal, and my daughters, ages 7 and 10, helped me prepare and deliver it for them. 

The algebra, spelling and other various "lessons" went untouched during that time, but relationships were built, and the skills of homemaking, building, and communication, along with the virtues of industriousness, compassion, kindness, patience, cheerfulness, and a willingness to serve and help those who are in need were learned through the daily rhythm of family life. When our children stand before the Lord, what is going to be most important to Him?  Will it be learning the names of all 50 states and their capitals, or the fact that they gave of themselves to others with willingness to serve and further His Kingdom?
I have a dear friend who once lamented to me that the "only thing" they ever got done on many days was their devotion time in the mornings with Bible study.  Imagine that! That we would feel guilty and feel that we are somehow shortchanging our children when all we are able to do on some days is to spend time in the Word!  I doubt if the Lord would be displeased.  If we have to err, let it be on the side of consistently learning more about our Lord, not in putting aside God in order to do "lessons," which I ashamedly and contritely admit to having done myself.

This isn't to say that academic lessons aren't important. They definitely are, and we should be working to give our children a quality education. But in the hustle and bustle of teaching academics, we should never forget our higher calling: Raising our children for God, and developing in them character and virtue.We must remain mindful that we are at war with the world. Satan likes nothing better than dividing families and attempting to keep them from knowing God and raising Godly children.  I think that for those of us homeschooling, Satan in part can distract us from developing Godly character in our children by dangling the academics of "school systems" in front of our eyes.

Having a son who is in Highschool, I am not so naïve as to think that SATs, ACTs, transcripts, etc. are unimportant or insignificant.  And of course, God is not only glorified through our efforts to know Him more deeply, but also through our children's (as well as our own) continued studying and learning. However, what I hope I am conveying is that all facets of life-learning need to occur within our home, of which academics is a part, not the whole. As the Puritan poet John Milton said, "The end of learning is to repair the ruin of our first parents by regaining to know God aright, and out of that knowledge, to love Him, to imitate Him, to be like Him." And this, my dear sisters, not just for us and for our children, but for our grandchildren and their grandchildren!  My encouragement to you is to not lose sight of this. On the occasions when I do lose perspective, it helps me to step back—or ahead, I should say—and envision what I would like to see in my children when they are adults, what I would be glad about having taught them when they were young.  In that daydream, it becomes simpler, clearer.
The pull to focus only on academics is strong and real, particularly at the Highschool level. But let us keep the end results in sight and keep our priorities straight. Our society is desperately and urgently in need of men and women who love the Lord and who have great and Godly character. Let us not forget our purpose for living, but remember to bring God glory and further His kingdom through our daily family life.  It will make a difference in our world now, and a continuing difference as our children teach their own children, for generations to come.
---
Shelley Komer
 and her husband, Mike, have been homeschooling their children, Stephen (15), Andrew (13), Kara (10) and Elise (7) all their lives!  They live in Michigan where Shelley enjoys reading, writing, music, gardening and continuing to learn along with her family.
This article was originally published in the Mar/Apr '06 issue of Home School Enrichment Magazine. For more information, and to request a free sample copy, visit http://HomeSchoolEnrichment.com