CHASK: Saving Pre-born Special Needs Children
Christine M. Field

Updated

May 06, 2003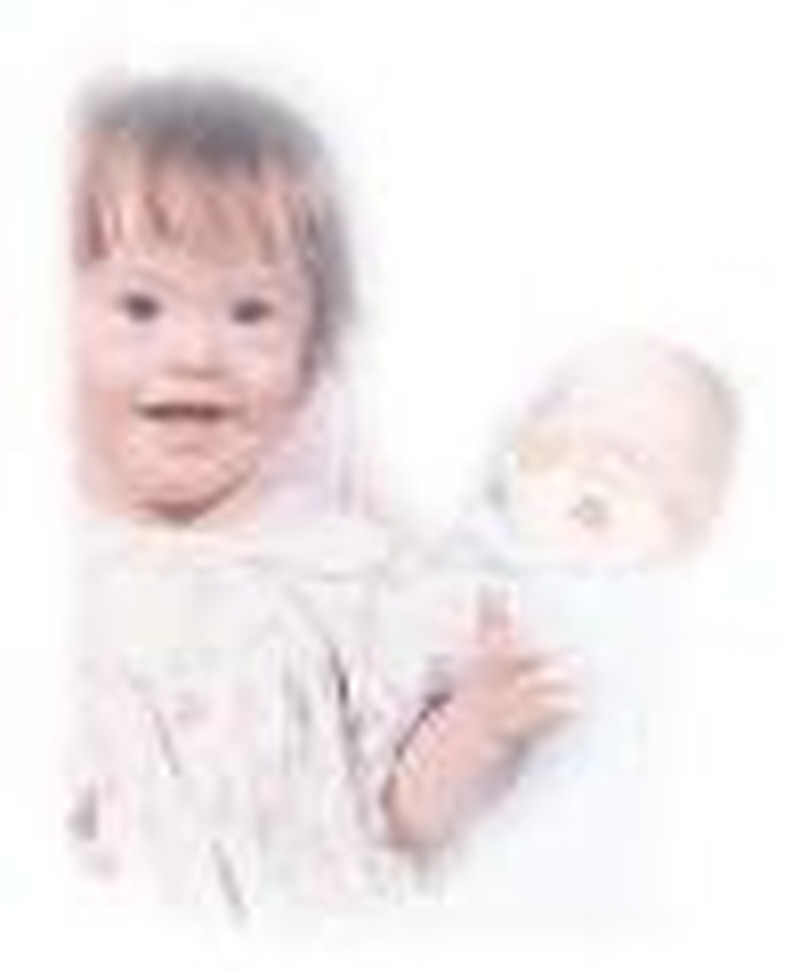 Not only are Tom and Sherry Bushnell homeschooling parents of 10 children (and one in heaven), but they are also the lead caretakers of the NATional cHallenged Homeschoolers Associated Network (NATHHAN), an entire support network for families with special needs kids. Their vision for helping others has recently led them to expand their ministry in an effort to place pre-born special needs children in loving homes.
The Bushnells reside in Porthill, Idaho, one mile from the Canadian border, where they live in a log home that they built on 46 acres. They farm garlic, alfalfa and have Alpine dairy goats. They speak from experience as the leaders of NATHHAN because they are the parents of several special needs children.
Their oldest is Jacob, 19, who attends Bible school in Pennsylvania. Their second oldest, Josh, is age 17. He has learning differences and learned to read at age 13. Tally, their daughter in heaven, is 15 and has Down syndrome. Jordan, their adopted son, is 14 and also has Down syndrome. Sheela is 13 and was born without eyes. They adopted her from India when she was 21 months old. Zack, their fourth son is 11. Lynny, their daughter with cerebral palsy and autism, is 10. She was adopted from India at 15 months. Zeph, their fifth son, is 9. Then they have Sheraya, who is 7, Mercy Grace, who is 5, and Jayben, their sixth son, who is 1.
We have the great pleasure of speaking with the Bushnells about their ministry.
Q: Something near and dear to your heart is a new aspect to your ministry called CHASK. Tell us about that.
A: Our hearts go out to parents with special needs, pre-born children who have no hope. Have you ever thought about how to save the pre-born special needs babies being killed daily? Many medical professionals think that most people do not want pre-born, disabled children.
Today we are aggressively working to find mothers in crisis pregnancies with babies who have special needs. There are loving families for these children within NATHHAN. We are teaming up with Human Life to locate babies both born and pre-born. You can directly help stop the abortion of pre-born, special needs babies with your support of CHASK/NATHHAN. Our organization, CHASK, stands for Christian Homes Adopting Special Kids.
CHASK, through NATHHAN, offers families adoption with no agency fees. As we continue to build our database of families who are willing to adopt a special baby, moms are contacting us here to see if we truly do have a home for their baby. NATHHAN's no-fee adoption services make it financially easy to take a child into your home or to support a family in the adoption process.
Q: As an adoptive parent myself, I am thrilled to learn about this work! How can our readers help or get involved?
A: Here are several things you can do today to save the life of a special baby:
1. Share about CHASK with your local Crisis Pregnancy Center or OB/GYN.
2. Copy this interview and send it to your families and anyone else who would be interested in sharing financially to save special needs babies from abortion.
3. Fill out an adoption application form so we can share your name with a birth mom. Go to www.nathhan.com and click on CHASK.
4. Tell Christian families with special needs children where to find help through NATHHAN.
As homeschoolers, never has there been an opportunity like this to influence the culture of death with the message of life. With God's blessing, we will change the way many professionals in the United States think of pre-born, special needs children and parenting the disabled.
Q: What advice do you have for the parents of a special needs child who are thinking about homeschooling?
A: Find another homeschooling parent dealing with similar challenges. We can help each other. Look for resources in the home to use instead of spending a lot of money on teaching early learning skills. Work on organizing one subject at a time, such as communication. When this is under your belt, work on physical therapy or speech. Then tackle reading or math, if possible. Communication is essential, as is character training.
You may contact the Bushnells at: NATHHAN/ CHASK, P.O. Box 39, Porthill, Idaho, 83853, 208-267-6246, www.nathhan.com.
Christine M. Field practiced law for eight years before becoming a full-time mommy. She and her husband live and homeschool their four children in Wheaton, Ill., where her husband serves as chief of police. Three of their four children are adopted: one through private adoption and two from Korea. As special needs expert columnist of The Old Schoolhouse Magazine's Resource Room, Christine welcomes readers' comments, personal stories and questions. Please contact Christine at RR@TOSMag.com.

As the author of books, Help For the Harried Homeschooler, A Field Guide to Home Schooling, Coming Home to Raise Your Children, Should You Adopt? and Life Skills for Kids, Christine is a ready and willing help to the homeschooling community. Crosswalk.com has featured her a number of times, as have other publications. For more information on Christine and her resources please visit her website: www.homefieldadvantage.org.
Copyright 2003. Used with permission by The Old Schoohouse Magazine, www.TheHomeschoolMagazine.com.