Choosing a Homeschool Curriculum
Meg Grooms

bellaonline.com

2020

14 Jul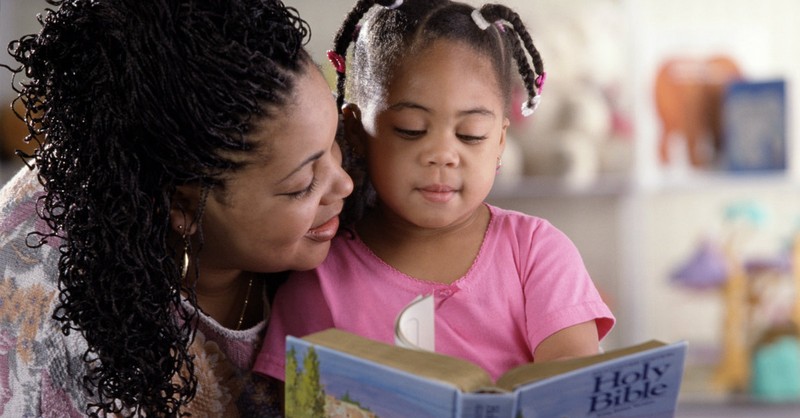 Picking a homeschool curriculum that will meet the needs of your family shouldn't be difficult. The task, however, can be overwhelming to even the most experienced homeschoolers. It may be so daunting to new homeschoolers that they make a quick decision they later regret. Visit any internet search engine and search for "homeschool curriculum" and one quickly becomes inundated with endless choices. Simply asking "what curriculum do you use?" will probably confuse a new homeschooler even further. Making the final decision, however, can be made easier if you follow a few simple steps.
6 Steps to Choosing a Homeschool Curriculum
1. Think of the child first. Don't try to buy something that will fit all of your children unless they are all close in age and have similar learning styles. Learn your child's interests and style. Do they learn better by seeing, doing or hearing? Will they sit long enough to finish a worksheet or do they respond better to manipulatives?
2. Think of your teaching style. Do you want a curriculum that will do the teaching for you, provide you with a lesson plan or leave you to your own methods? Generally, the more teaching help you want, the more expensive the program. Many people new to homeschooling and still skeptical use a curriculum on video or an online school as a crutch. This isn't necessarily bad, but it also doesn't give the parent experience in teaching their children in a more formal way. On the opposite end of the spectrum, some parents feel their natural relationship with their child & the child's curiosity is more beneficial than a formal lesson plan.
3. Identify what you want from a curriculum. What subjects do you want covered? What type of learning style and teaching style would you like it to reflect? What grade level will you need (grade levels mean very little to most homeschoolers, so look for a placement test)? Do you want a curriculum you can use year after year or with more than one student? Do you want something based on a specific religious belief?
4. Start your search. Visit an internet search engine with very specific search terms (ex: hands on Christian curriculum; workbook style English curriculum secular fourth grade). Visit message boards (see links at right) and ask for reviews and suggestions. Attend local homeschool conventions, call companies for catalogs, join a local support group and arrange a curriculum preview day. Both Christian and major market bookstores often have homeschooling sections, and if they don't, almost all have teaching resources and offer educator discounts to homeschoolers.
5. One you have your list narrowed down to 2 or 3 choices, starting analyzing them with a critical eye. Factor in the cost, parent preparation time, and child study time. Don't forget to think about the resale value, we all make mistakes and why have an unused item sit around for 5 years when you can sell it and make back a little bit of what you spent. Remember that consumable items have less resale value than reproducible items.
Also keep in mind that you don't have to buy every subject from the same supplier. You can buy math from one company and history from another!
6. Once you make your final decision start looking for a price deal. Consider buying used if possible. Two of my favorite places to look at Rock Solid, Inc. for new items and VegSource Homeschool Message Boards for used items. Place wanted ads and browse for sale ads and see what you can find. Always visit Froogle to see if you can find a better deal.
Don't be afraid to shelf, toss, resell or give away something that isn't working. If the curriculum bores your child, makes you anxious, makes anyone cry or if your child hides at school time, it's not a good fit! Pretty displays and glossy magazines can make even the worst curriculum choice look perfect! Remember, the curriculum companies pay people to sell their items to you; it's your job to be discerning!
---
Meg Grooms is currently homeschooling her four children in the southern United States. In addition to her homeschooling duties, she serves as a local school board home education advisor and leads a local homeschooling support group. You can email Meg at homeschooling@bellaonline.com This article was originally published on Bella Online. For more information, visit http://www.bellaonline.com
---
Is There a Perfect Homeschool Curriculum?
In the homeschooling environment, we have the freedom to constantly evaluate our children academically, socially, spiritually, and morally. If we don't like what we see, we can intervene and make adjustments. Homeschooling is a process, and that process consists of constantly fine-tuning the program, academic and otherwise, that we are offering our children. Our job as parents is to help our children stay the course—run the race—that the Lord has set before them. Each of our children will have different aspirations and goals. What a blessing for them to be in an educational setting where individuality can flourish because uniformity and standardization are not the goals.
The ability to tailor-make a curriculum—a program of instruction—for our children is one of the most compelling reasons to home school, and yet this process of choosing curriculum is one of the most intimidating tasks parents face. We think there is a perfect curriculum somewhere, and if we fail to find it, our children will suffer academically for it the rest of their lives—so we engage in that relentless pursuit of the perfect curriculum.
My house is a shrine to the home-schooler's equivalent of the search for the Holy Grail—the quest for the perfect curriculum. This is my nineteenth year of home schooling and I have spent thousands and thousands of dollars on every type of education material you can imagine. I have been duped by ads that promise their curriculum "makes homeschooling easy." I have purchased every phonics program known to man. I own every home-schooling magazine that has ever been published, and I am sure I have read every book on home schooling that has ever been written.
After eighteen years of homeschooling completed, thousands of dollars spent, and hundreds of mistakes made, what is my advice to you? Remember these things during your homeschooling journey.
1. There is no such thing as the perfect curriculum.
2. Choosing curriculum is a fluid process and not an exact science. Don't be afraid of making mistakes when choosing curriculum—everybody makes mistakes. At some point, you will probably buy some materials that you just won't like or won't use.
3. Some things will be perfect for one child and not-so-perfect for another.
4. You will make some great choices that will work well for you and your family.
5. Don't be a slave to your curriculum. You can adapt and enhance any curriculum by employing your own ingenuity and creativity, coupled with your knowledge of how your child learns and responds.
Above all, remember this: Curriculum is not an end in itself—it is a means to an end. Curricular resources are tools of our trade, just like paintbrushes are the tools of the trade for artists and painters. A skilled artist can take an old, imperfect brush and still paint a beautiful picture. Like the artist, we need to be focused on the quality of the final picture and not constantly examining the brush!
With two sons in college on scholarship (one academic, the other athletic), I have more time to reflect on the nature of homeschooling and why it works. Homeschooling works, first and foremost, because of God's grace and blessing. Secondly, homeschooling works because of the parent's strong commitment to his/her children, and the depth of relationship which that commitment inculcates. Whatever curriculum you choose, make constant interaction and dialog with your children a top priority. Your children will learn beautifully in your home school because of your relationship with them and because of the nature of tutorial instruction
During the course of this school year, talk to other homeschooling mothers about what curricular materials have worked for them and why. Make notes about the good points and bad points of your current curriculum. Don't dread the process of choosing a curriculum. And remember that academics are only a portion of the homeschooling equation. Equally as important as the academic development of your children is their spiritual, moral, and social development.
excerpt from: Zan Tyler - the editor of the HomeSchool Channel for Crosswalk.com and author of the book Anyone Can Homeschool. She and her husband have three children and have been homeschooling for 18 years.