Christmas Craft Fair
Maribeth Spangenberg

Published

Oct 21, 2003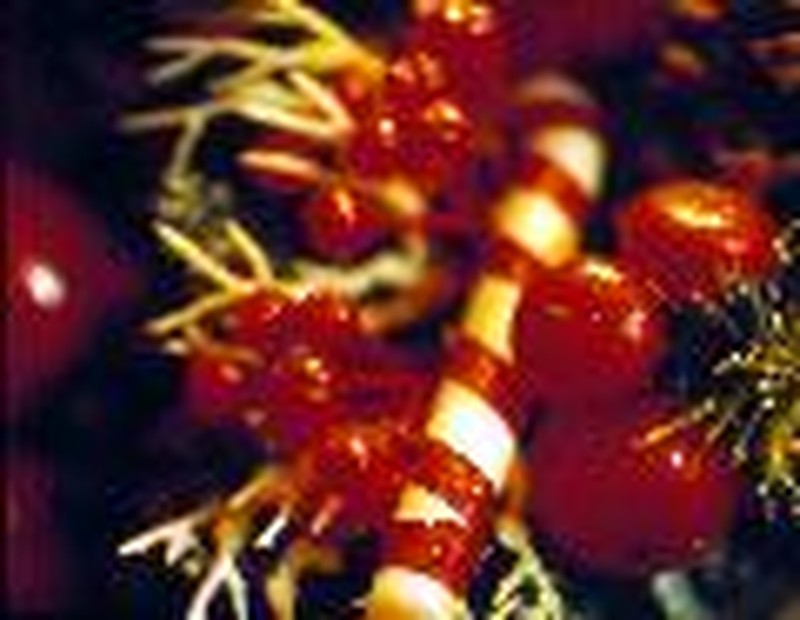 "…and who knoweth whether thou art come to the kingdom for such a time as this?" Esther 4:14b
"I counted 51 homeschoolers, Mom," my 13 year-old son triumphantly announced to me, as he finished the task of searching through the church directory. Scanning the list, I saw that it encompassed approximately 14 families, a good amount for a church of 300 attendees. "Yes", I thought to myself, "a church homeschooling fellowship was definitely needed!" Although I am not the most aggressive person alive, I still felt the Lord's prodding as the most "veteran homeschooling mom" in our church!
I remembered that the greatest "fellowship" blessing to my older homeschooled children, when they were younger, and who were now attending college, was the annual homeschoolers' "Christmas Craft Fair". Back in the mid-eighties and early nineties there weren't as many homeschoolers as there are today. Initially, my husband, children, and I were the ONLY homeschooling family in a church of 1000 people. So, when I would meet another family of "likemindedness", we immediately bonded and would get together outside of church for support and encouragement. Later, while still in my early days of homeschooling, I became affiliated with a support group that represented a number of different churches, all professing to be Christians, with the common goal of homeschooling our children.
Now, homeschooling is so popular that there are many families within one church who have this same goal, who see each other every Sunday, and who do not have to battle the feeling of "aloneness". However, because of this, I have observed that "fellowshipping" for the sake of encouragement and strength is being neglected. At times, I have even detected discouragement and struggling among the younger, inexperienced families.
Thus, with The Lord's strength and prompting, I endeavored to do our own church "Christmas Craft Fair". My younger children were thrilled and promised to help in any way needed, from the 16 year old all the way down to the six year old. When my college kids found out, they started reminiscing about all the good times they had had doing it, and said it had been the most fun of their school year!
After clearing the date with the church office, and getting the enthusiastic, "Yep, we'll come" from other homeschoolers, I set about the task of finding the ideal crafts. I felt that if I could just set an example by making this event the best it could be, it would become a yearly occurrence with other mothers eventually volunteering to get involved. Our church graciously announced the event from the pulpit and even printed it in our church bulletin. A sign-up sheet was posted for attendance (to know how many crafts to prepare) and for food (a pot luck meal).
My husband was very supportive of my endeavors, even to the point of helping me shop for the needed supplies at the craft store. The children were more than willing to help me cut out and prepare the materials, and to organize everything into individual packets. Paper products, drinks, food, desserts--all seemed to fall into place. The night before the planned event my family helped me to transform our church's multi-purpose room into a Christmas Craft Fair Wonderland. Stations were set up for each project. Supplies were assembled and ready. Paints, brushes, glue, decorations and seating arrangements were made. All was ready!
The big day finally arrived. The kids and I were very excited! Then I got a phone call from a family who were unable to attend due to unforeseen circumstances, completely understandable. A second phone call, however, revealed that the mother, who had planned to do the devotional, was sick. This call was the most distressful to me as I am not a public speaker and did not feel capable to fill her spot. I was more comfortable with "behind-the-scenes" jobs, not in the public light! For the first time since I felt The Lord's leading in this venture, my peace began to be shattered. We were due to leave in an hour and I felt that I had no spiritual "feeding" for this group of children and mothers.
"Well, Lord," I thought to myself, "You are a God of miracles, and with You, all things are possible. You know that my weakness is public speaking. Yet, for some reason, Kim became sick. I will have to rely on YOU to give me the words and courage to do the job. Please show me what You would have me to say, and then please give me the strength and courage to do it."
Realizing that I would not have the time to write something myself, I started to look through children's devotional books, hoping to just be able to read something and comment. Then the phone rang again. I shuddered as I realized that it might be another problem. "No," I thought, "I refuse to give in to discouragement. This event will be what The Lord wants. I will have no expectations" ("My soul, wait thou only upon God, for my expectation is from Him" Psalm 62:5).
"Hello, this is Liz," the caller responded as I answered the ringing phone. She, also, was one of the homeschoolers who had signed up for the day's events.
"Hello, Liz." I tried to sound enthusiastic and happy to hear her voice, yet anticipating the worst. "How are you? Is everything OK?"
"Well, I just want to apologize to you for not cleaning the bathrooms outside the multi-purpose room," Liz started. "It's our family's turn this month to do them each week and I don't know what happened. For some reason, this past weekend we forgot. But I promise to go up early and get them done for today's craft fair. I just wanted you to know that, and not to worry if they were dirty, and that I would take care of it."
I paused for a moment as I tried to take in what she was saying. The bathrooms--why would I be concerned with the bathrooms? They were the least of my worries! In fact, the bathrooms never even entered my mind!
"Oh, Liz," I said, as I could not hold back my laughter. "Please don't give it a second thought. I'm sure that no one will even notice!" What a precious sister in the Lord, I thought, to care about something like that. "In fact, please don't even go up early to do them. I want you and your children to have a good time today, and for you not to feel rushed or hurried! Please forget the bathrooms for now, and I'll see you at eleven!"
"OK," she responded with relief, "I just felt that I should call and tell you that. I don't know what happened. We NEVER forget our church cleaning responsibilities! Is there anything else I can do to help you?"
I looked at the clock. It was already 9:45 and I had to leave in half an hour. "Not unless you have a devotional handy," I said jokingly. "Kim just called before you, and the poor thing was up all night with a stomach virus. She had kindly agreed to do a devotional today, but for obvious reasons, will not even be able to attend."
"Oh," Liz responded, "I have a devotional that I could do. I just did a three-minute one for the Ladies' Missionary Fellowship. I don't know if it's what you're thinking, but I'd be willing to do it, if you'd like."
If I'd like!!! "Oh, Lord," I thought to myself, "You DO care! You sent me Liz!" I could barely hold back my enthusiasm as I quickly acknowledged her offer and thanked her for her willingness to help! I hung up the phone and just sat on the edge of my bed for a few moments. And then the thought crossed my mind: "Liz didn't forget. The Lord erased her memory… just so she could help me with the devotional!" What an amazing and gracious Lord we serve! To use something like "BATHROOMS" to give me spiritual insight!
Yesterday's Sunday school lesson on Esther came back to me. "…and who knoweth whether thou art come to the kingdom for such a time as this?" (Esther 4:14b) The Lord cared about something so trivial as a devotional (what may seem small to some, may be a mountain to others). And He uses just the right person to fill in the gaps. He moves in each person's life to bring about HIS perfect plan. Sometimes this involves weaving lives together for a special purpose, accomplishing something unique in each one.
"…and who knoweth…" – The Lord has His own plans. He cares about each of us.
"…whether thou art come…" – He can use 'missed bathrooms' and seemingly erase memories for a time to bring about a greater purpose in others' lives.
"…to the kingdom…" – In the family of God, to a specific place, for a special occasion.
"…for such a time as this…" – to teach a spiritual lesson, to show His power, to exemplify His love, to express His concern, to show His greater understanding.
God is in control IF we will only submit to His will! He wants to show Himself mighty on our behalf! We need only to follow His leading. Listening to that still, small voice (I Kings 19:12), obeying His promptings, being submissive to what the Holy Spirit tells us through The Word of God, is what The Lord requires of the Christian walk. THEN, He will help us to accomplish any task that HE has set before us! HE will see it through! HE will work through us in spite of our human weaknesses. We need only to trust and obey!
My peace returned and I felt an awesome awareness of The Lord's presence. This Christmas Craft Fair was going to be exactly what HE wanted it to be, to accomplish what HE wanted it to do in each homeschooler's life, and to be whatever blessing was needed in every family's situation.
Liz did a wonderful job with the devotional. All the children left happy with their finished crafts. Every mother had great fellowship with one another. New families became acquainted and more comfortable with each other. And I learned a very cherished, spiritual lesson: That if The Lord is truly in something, HE will see it through to the end.

Maribeth Spangenberg is a homeschool mother of nine, whom she and her husband, Steve, have always educated at home. Her three oldest children have graduated from homeschool highschool. She continues to teach her remaining children at home.
Visit www.homeschoolenrichment.com today!