Closer than a Sister: The Power of Partnership
Rebecca Ingram Powell

Contributing Writer

2004

8 Nov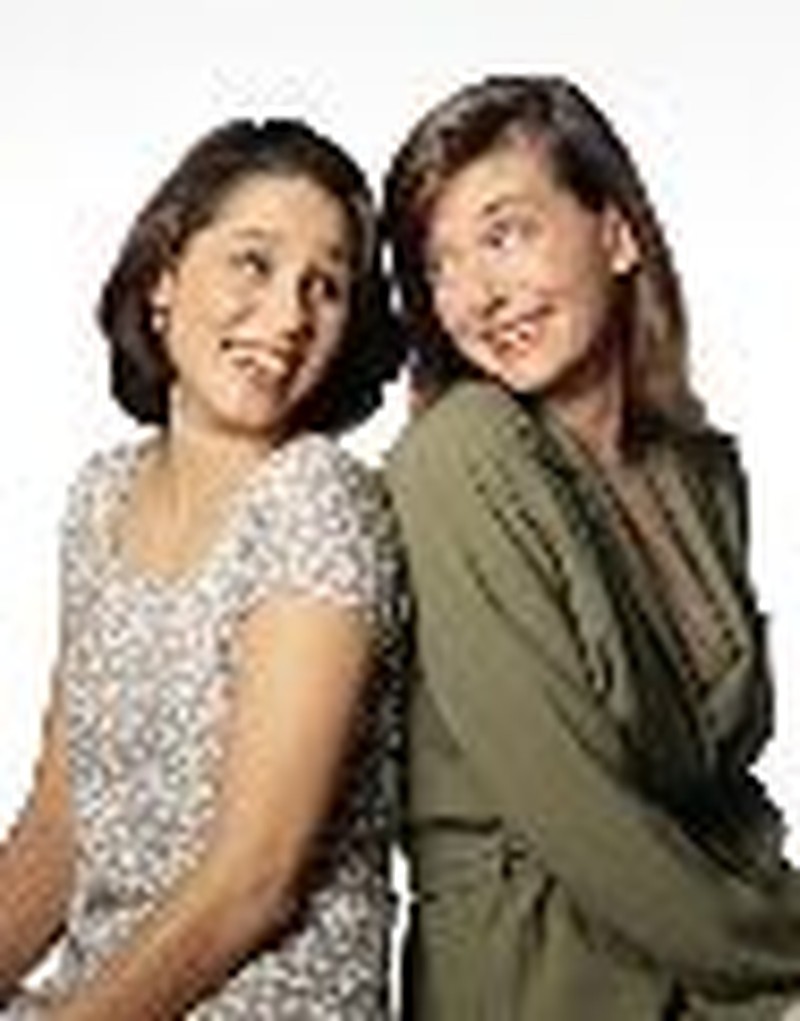 Lucy had Ethel. Laverne had Shirley. I have Sandy.
Since we began homeschooling eight years ago, my friend Sandy and I have shared our struggles and victories. Side by side, we stood firm in the early days when friends and family asked about socialization. As our homeschools expanded with new students and our little ones outgrew their naptimes, we've helped each other survive burnout; it hits Sandy at the beginning of the school year, and I tend to crash toward the end. Even now, as we stand trembling at the threshold of our daughters' teen years, we stand together. I can't imagine traveling the homeschool journey alone. My friendship with Sandy offers a perspective and a camaraderie that I would never experience on my own.
The Power of Perspective. Sandy can take my big, bad, everything-went-wrong day and quickly put it in perspective. Just a few weeks ago, our families met for some recreation time at the gym, and while the children were actively shooting hoops, I confessed to Sandy, "I threw a fit today. I sent the children to their rooms, and I smashed my unit study notebook."
"I've had days like that," Sandy replied, with a chuckle, not judgment. As we talked about it, she shared some of her own experiences in dealing with frustration. How positively relieving to know that I can be real about my struggles as a homeschooling parent! I'm not perfect, and yet, sometimes I put a lot of pressure on myself to be so because I'm a homeschooling mom. Having a friend enables me to take some pressure off myself. When I fail, I confess it to God, I confess it to my children, and I confess it to my Christian sister. Forgiveness is plentiful! (And, by the way, so are notebooks!)
The Privilege of Partnership. It is a difficult thing to go against the flow of a culture that mandates a one-size-fits-all approach to education. Having friends around who support your call to homeschooling and share that call themselves makes a big difference. When my family moved to Nashville nearly a decade ago, my heart for homeschooling was firmly in place. My plan was to find a homeschool support group and plug in! At that time, however, there wasn't a group close to my home. I had met Sandy at church, and as we got to know each other, I discovered she, too, had a desire to homeschool. So, the two of us formed our own group. At one time, it consisted of about six families. We met on a weekly basis with our kindergartners and toddlers, and there was a wonderful sense of community among us.
Today, Sandy and I are the only two of that original group who have continued to homeschool. We have since connected with a larger support group that is about thirty minutes from our suburban neighborhood. There is no reason to be a "lone ranger" when it comes to homeschooling. Your children need like-minded friends who are homeschooled. You need to connect with other homeschooling moms. Plus, many support groups offer tutorials for students, teaching seminars for moms, and field trips for everyone.
The Pressure of a Peer. Sandy is an educator by trade. She spent several years teaching elementary grades in an inner-city school before coming home to raise her family. She comes to homeschooling with a methodical, academic approach. I have an English degree, and I make no secret of the fact that I despised school until I got to college. I tend to take a more relaxed approach to homeschooling, especially when it comes to grades and tests. God has used our differences to spur us on as home educators and bring us to a greater appreciation for each other. Sandy has loosened her grip on her grade book and now joins me for unit studies. I've learned how to stick to a schedule and help my children stay on task until their day's work is completed.
A homeschooling mom has a life that only another homeschooling mother can understand. We are with our children practically all the time, and we've taken on the huge responsibility of their education. We've quite literally laid down our lives--our plans, our dreams, our leisure, our everydays--for our kids. If you don't have a close friend by your side for this excellent adventure, ask God to bless you with one. After all, Naomi had Ruth, and Mary had Elizabeth. Whether we're getting lost on a field trip, watching our sons play baseball, or realizing we have precious few years left with our daughters, life as a homeschooling mom is sweeter with my friend Sandy.
Rebecca Ingram Powell is a homeschooling mother of three, a certified speaker through Proverbs 31 Ministries, and the author of Wise Up! Experience the Power of Proverbs, a homeschool Bible curriculum for 6th through 9th grade girls. To find out more, visit www.rebeccapowell.com.