College Admissions: The Internet Guidance Office
Kathi Kearney

Educator, Speaker, and Home-School Advocate

2001

25 Oct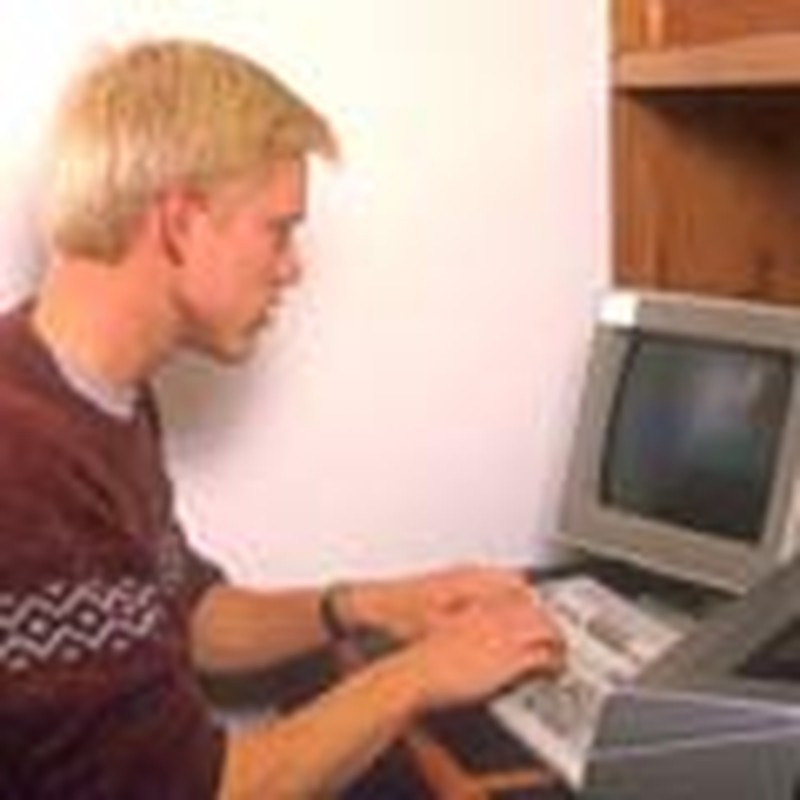 This time of year, high school seniors in public, private, and home schools are involved in the process of selecting and applying to colleges and universities. Students attending conventional schools have access in school guidance offices to college catalogs, financial aid information, books and materials, and the services of a school guidance counselor whose job is to provide assistance in navigating the college admissions process. Home schoolers too often are left to navigate this process alone, without the same resources available to their conventionally-schooled peers.
As the home-school movement has "grown up," many more students are home schooling all the way through high school. A handful of excellent books have been written about the college admissions process for home schoolers, and if you have the money to afford them, I highly recommend purchasing The Guidance Manual for the Christian Home School, by David and Laurie Callihan, and the Homeschoolers' College Admissions Handbook, by Cafi Cohen. Each book addresses something that the other does not, and both books contain information uniquely designed for the special situation of home-schoolers' college admissions – information that a school guidance counselor in a public or private school probably will not have.
Thanks to the Internet, much of the content of a conventional school's guidance office is available free online. This column will provide you with links to a "virtual guidance office" at your fingertips to assist home-schooled high school students in the college admissions process.
The College Admissions Process
The college admissions process starts sooner and is more competiÿÿÿÿtive than it was when today's parents were high school seniors. The following resources will walk you and your home-schooled student through the essential components of college preparation and college admissions in today's society.
• Helping Gifted Children and Their Families Prepare for College: A Handbook Designed to Assist Economically Disadvantaged and First-Generation College Attendees (http://www.sp.uconn.edu/~nrcgt/nrcgt/m93201/wok93201.html). Despite the long, unwieldy and inaccurate title, this free document is a lot like having a high school guidance counselor in your back pocket! The monograph walks students and their families through the entire college admissions process, from their initial selection of colleges to financial aid planning, essay writing, college visits, and final choice of college to attend. This is the best and most comprehensive free, online book covering this topic that I have located.
• HSLDA's College Admissions & Financial Aid http://www.hslda.org/docs/nche/Issues/C/College.asp. Home School Legal Defense Association has been very busy over the past few years surveying colleges regarding admissions policies for home schoolers and collecting and disseminating other useful information for home-schooled college applicants.
• David & Laurie Callihan's Crosswalk.com HomeSchool Channel "Home Schooling High School" Columns (http://homeschool.crosswalk.com/CC_Content_Page/0,,PTID74453|CHID206836|CIID,00.html). Link here to the full collection of the Callihan's columns, many of which deal with aspects of college admissions for home schoolers.
• Cafi Cohen's Homeschool Teens & College http://www.homeschoolteenscollege.net/. Cafi Cohen's Web site contains a variety of articles about home schoolers and college admissions.
Information About Colleges and Universities
Many students and their families are not sure to which colleges and universities they should consider applying. Students in conventional schools usually have access to a guidance office full of college catalogs to peruse. As a home-schooled student, you can request that free catalogs from any college or university be sent to you at home, but most colleges and universities also publish their entire catalog on their Web sites. In addition, a college's Web site may also provide you with additional valuable information to help you narrow down the schools to which you wish to apply. It is common for college and university Web sites to include access to the library's card catalog, virtual tours of the campus, and departmental Web sites that will allow you to evaluate from afar the academic offerings and climate of a particular department in which you may be interested. The following websites will assist you in this process.
• Links to Colleges & Universities Worldwide (http://www.mit.edu:8001/people/cdemello/univ.html) This Web site will link you to the home pages of any college or university, worldwide. From each college's home page, you can then consult the college catalog, take a virtual tour of the campus, and even apply to many colleges online!
• Christian College Search.com (http://www.christiancollegesearch.com/). This online guide provides links to Christian colleges and universities with liberal arts programs.
• Peterson's Guides (http://www.petersons.com/). This is a commercial site sponsored by the publisher of the popular Peterson's Guides to Colleges and Universities, available at bookstores nationwide. The Web site provides some of the information—free of charge--available in their books.
• List of "home-school friendly" colleges (http://rsts.net/colleges/)
• Colleges that have admitted home schoolers (http://learninfreedom.org/colleges_4_hmsc.html). This is Karl Bunday's well-documented site on colleges that have admitted home schoolers.
High School Transcripts
Almost every college and university requires a high school transcript from its applicants. The parents of home-schooled students, as the student's primary instructors, usually create a home-schooler's transcript. Both The Guidance Manual for the Christian Home School and the Homeschoolers' College Admissions Handbook contain detailed instructions about how to document home-schooled students' learning and create transcripts. However, these two online forms will also help.
• Basic forms for creating a high school transcript are available free at the following websites:
http://donnayoung.org/hschool/hischl.htm
http://www.geocities.com/homeschoolforms/page4.html
This article will be continued in Part II.
Kathi Kearney has been working with home-schooling parents for 23 years. She is Founder of the Hollingworth Center for Highly Gifted children in South Casoo, Maine, a doctoral candidate at Teachers College, Columbia University, and editor of Highly Gifted Children, the newsletter of The Hollingworth Center for Highly Gifted Children. She has taught at the university level and is a free-lance writer. You will often find Kathi in Crosswalk.com chat rooms, helping home-school moms.