Congressional Awards: America's Best Kept Secret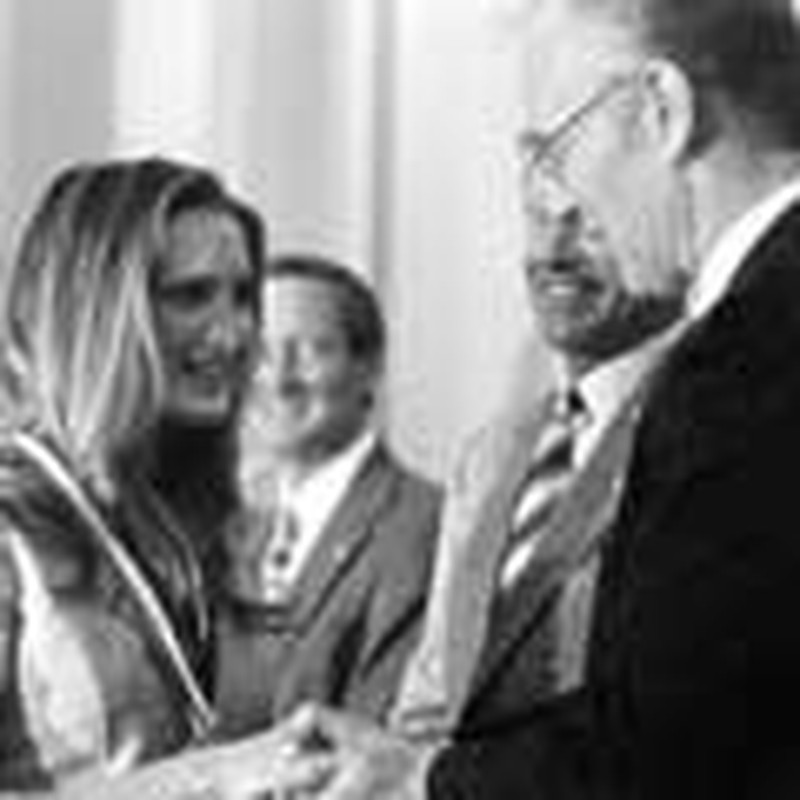 Everyone is aware of the Medal of Honor, our nation's highest recognition for outstanding military valor. Few, however, are familiar with the civilian Congressional Award medals.
The Congress of the United States awards bronze, silver, and gold medals to deserving youth, ages 14 to 23, who have set and achieved goals in the four areas of personal development, physical fitness, voluntary public service, and expedition/exploration. The only civilian medals struck by Congress, these awards are highly regarded by colleges and universities for scholarships and admission, even at the Ph.D. level.
Because students set their own personally challenging goals that build character and foster personal development, community service, and citizenship, this award allows home-educated students to gain formal recognition for what they are already achieving. Personal development goals may include the pursuit of a new interest, or advancement to a higher level in an ongoing interest such as music, photography, Bible memorization, foreign language, or chess. Both individual activities and team sports may be used for physical fitness goals so long as they lead to greater fitness or improved performance. A combination of cross-training activities may be permitted to achieve a specific fitness goal such as an improved resting heart rate, strengthening, or endurance.
Voluntary public service activities must benefit the community and must be performed without compensation. Political and evangelistic activities are disallowed, but service provided to the community such as helping the elderly or a food drive through a church are acceptable. Time invested in providing medical care, constructing a building, or teaching literacy while on a mission trip could qualify, while teaching Vacation Bible School would not. Some students have formed service clubs where they together provide a variety of services to the community such as packing food boxes for the Salvation Army, sewing bears for pediatric ward patients, providing birthday parties for children in the homeless shelter, or building nesting boxes for the Department of Fish and Game. Volunteer work for home educators' associations or other organizations is acceptable, but must not be political.
Expedition/exploration is a one-time experience involving self-reliance, determination, and cooperation. A typical expedition is a wilderness experience that could include camping, climbing, backpacking, a bicycle tour, or a canoe trip. Usually the student works as part of the team in planning, training, and executing the expedition.
Explorations immerse the student in an unfamiliar culture such as travel abroad, joining in a cattle roundup, or living with an Amish family. Students choose either an expedition or exploration for each medal.
Adults play an important role in the Congressional Award program. A non-family adult validator for each goal is chosen by the student, along with an advisor to help in setting goals which are achievable, measurable, challenging, and fulfilling. It is advisable when setting goals that students begin primarily with activities in which they are already involved to avoid being overwhelmed.
As a student progresses through the medals, it becomes easier to delve into completely unfamiliar areas. Because hours required for each level are cumulative, hours spent on one award are carried forward to the next level. With each award, activities may be continued to a higher level, or new interests may be explored. When goals are met, the advisor and validators sign them off in the student's Record Book.
Upon students' completion of a medal, U.S. congressional members present bronze and silver medals at state ceremonies. The Gold Medals Awards Ceremony is held in Washington, DC, at the U.S. Capitol, with House and Senate leadership presiding. In the 2001 ceremony, 121 gold medals were presented. Each year in Idaho, up to one half of the medals are awarded to home educated students.
It is possible to earn all three medals within two years with weekly commitments of voluntary public service (4 hours), personal development (2 hours), and physical fitness (2 hours), as well as one expedition/exploration per medal. Most home educating students are already exceeding these requirements. Students must be 14 years old to receive the bronze medal and must complete the gold medal by their 24th birthday.
To register for the Congressional Award, request the registration form and informational booklet from the Congressional Award Foundation at 202-226-0130 or register online at www.congressionalaward.org.


Author's Note: This article may be reproduced for publication or dissemination purposes.
About the author
Res Peters is the State Director of Testing for the Idaho Coalition of Home Educators and serves on the Cornerstone Institute of Idaho Board of Directors. She resides with her husband in Eagle, Idaho, where the Peters have home educated their two daughters for the past 13 years.
Explanations of pictures
1. Congressional Award gold medalists Tyson Rallens, Jessica Peters, and Hillary Dotters on their way to the Washington, DC, ceremony, June 20, 2001.
2. Jessica Peters receiving her gold medal from Senator Larry Craig.
3. Voluntary Public Service—Service Seekers, Inc., a home school community service club, rakes leaves for the elderly.
4. Expedition—Home schooled gold medalist Julianne Peters hugs young friend during backpacking trek.
5. Personal development—Greg Wood (piano), Jessica Peters (cello), Whitney Tyson (viola), Lindsay Tyson (violin) persormed with their quartet, Ensemble Arioso, annually for six years at the Idaho Statehouse.