Cures for the Winter Blahs, Part 2
Debra Bell

Columnist, author and conference speaker

2010

11 Jan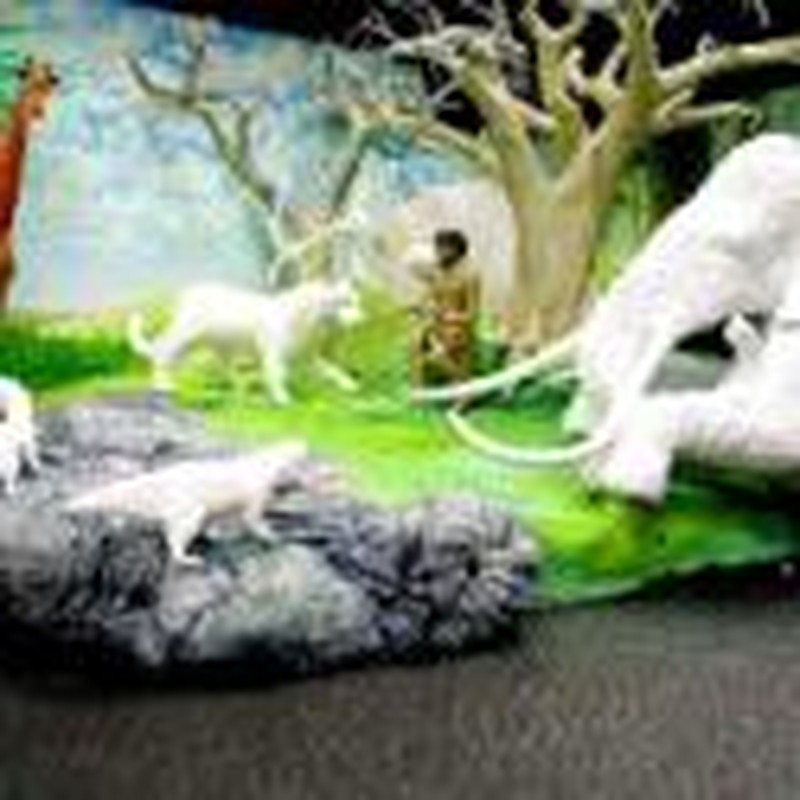 Field trips, as I mentioned last week, are my number one solution for a stagnating home school. Besides the obvious historic sites and museums set up for regular visitors, here are some other places located in your community to consider touring:

Utility stations: As part of a science unit, visit your water and electrical plants. You will find books in most libraries that will illustrate the process, or you can pick up pamphlets from your utility company to review before or after you go.

Weather stations: After we concluded a unit of study on meteorology, we visited a local station high atop a downtown office building. When we got back home, we made our own weather instruments and tracked our data for a month. We watched the weather news every evening as a follow-up.

Community Services and Christian Ministries: A great way to get your kids interested in their civic responsibilities or Christian service is to find out how others are meeting the needs of your community. Places like the American Cancer Society or the Humane Society will have a lot of educational pamphlets available. Police stations, fire stations and post offices typically have a program for elementary students. Shelters, pregnancy care centers and other such ministries will be happy to give your family an informative tour and talk with the kids about ways they could help support their work.

Small businesses: I'm a big believer in cultivating an entrepreneurial spirit in our children. And there is no better way to help them catch that bug then by having them see what enterprising individuals have been able to accomplish in your community. They will also be fascinated with the manufacturing process they can follow at many of these locations. In our area, homeschool groups have visited a cheese factory, candle-maker, potato chip factory, candy manufacturer, dairy, bookbinder, sausage maker, printer and more.

Media Outlets: Visiting the newspaper, radio station or television stations in your area usually means keeping the group small and planning it months in advance, but it will be worth your while. I find these field trips best suited for older students.

Senior Centers: We've found senior centers a great place to find an audience for our homeschool choir or our co-ops plays. Other homeschooling families I know have visited senior centers monthly and created their own adopt a grandparent program. Their kids have gained quite an education listening to the stories the residents can tell about living through key moments in history.

Burn Out Buster #2: Strategy Games

Yes, a day of playing games can be a legitimate educational experience. In fact, if you make playing strategy games a regular part of your program, you should see your kids test scores rise across the board. At least that is what the research has shown is often the result. Chess is the obvious choice and one that I have staunchly avoided learning over the years, but my husband, Kermit, has taught all of our kids to play. We even found a book at the library that taught beginning Chess and covered the history of the game. (In case you are wondering, I've never learned because I know no matter how hard I try I'm never going to be able to beat Kermit which would be my motivation.) But I do enjoy other strategy games: Abalone and Othello are two of my favorites. The rules are simple enough for young children, but the strategy required sophisticated enough to intrigue adults. (These you will find in a specialty toy store or a games and pastimes shop.)

Math games are also effective learning aids, and a fun way to spend an afternoon. Muggins Math Games (www.mugginsmath.com) are very popular with homeschoolers, and weve enjoyed several of their products. They are a painless way to reinforce arithmetic skills while teaching practical application of math. Twenty-four (www.math24.com) requires kids to think quick in order to come up with a correct combination of cards that total 24. It comes in several different versions, including one that requires algebra. There are even competitions held around the country for teams of students if you find your family really gets into this game.

Burn Out Buster #3: Put Together a Puzzle

You'd be surprised how many fun ways there are to get an education if you just start thinking outside the box of traditional teaching methods. Like strategy games, puzzles teach children to think critically, evaluate options, and conceptualize. Puzzles should be a regular part of your program for early elementary students. It will help you lay down a foundation for later formal training, especially in mathematics and reading.

We like to buy a special puzzle to put together while on vacation or during the winter. My favorites are produced by Ravensburger, a German company. I try to find a famous piece of art, or a collection of tropical fish to name, or some such picture with educational potential. One we especially enjoyed featured scenes from childrens fairy tales.

The key ingredient in all the burn out busters I might suggest is they are each a break from the routine. And they can be done together as a family or with friends. Those are the elements that will refresh your enthusiasm for the responsibility at hand.
*This article published January 28, 2008.