A Cornucopia of Classical Homeschoolers!
Hal and Melanie Young

The Old Schoolhouse Magazine

2011

23 May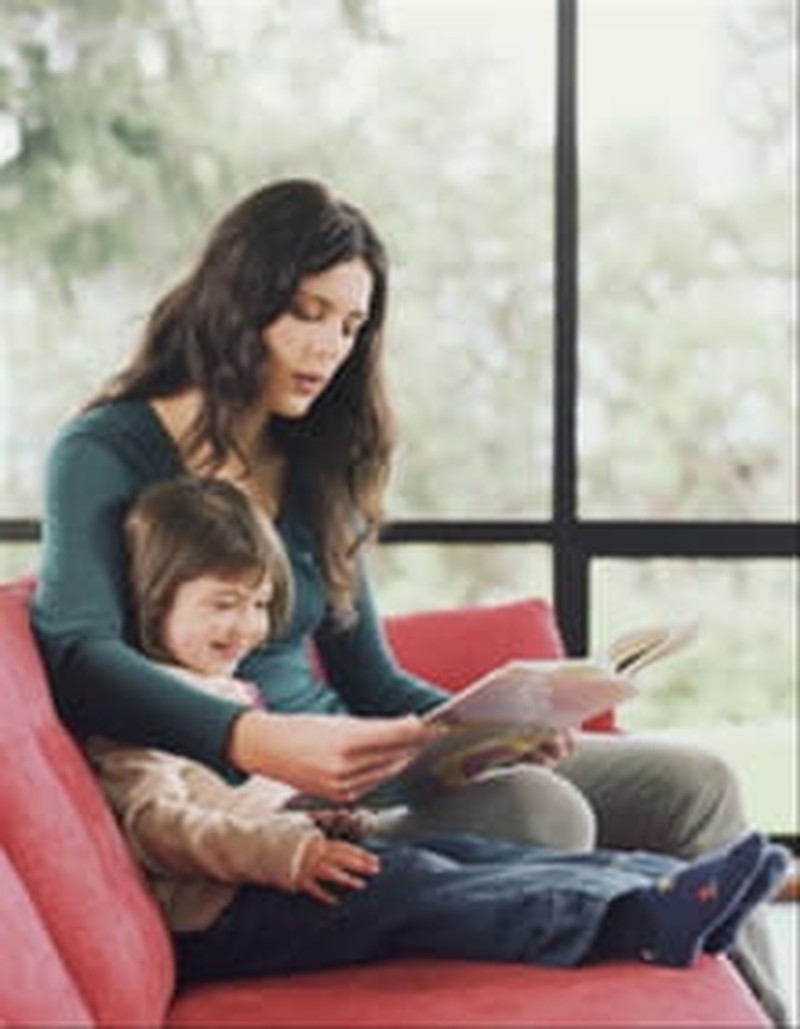 David Farragut was a midshipman when he was made the prize master of a captured British vessel. As he sailed home with his skeleton crew, the British captain escaped, set free his crew, and tried to retake his ship. Farragut led the fight to recapture them and successfully brought the prize to home port. He was 12 years old.1
When we first read stories like that from American history, we wondered why young men seemed so capable and mature in the early days of our country. We wanted our children to have the kind of education our nation's heroes did—a classical education.
We've homeschooled from a classical perspective for seventeen years, long before most of the current books, curricula, or classes were offered. The classical method of education was the traditional way to pass on Western civilization before public schools were redesigned to try and remake children into interchangeable "human resources."
The classical method follows the natural abilities of each stage of childhood: first, facts are learned by memorization; then discussion guides them into a logical understanding; and finally they put it all together to tackle advanced subjects and learn how to defend an argument. This is the classical "trivium" of grammar, logic, and rhetoric. The subject matter is the great books of Western civilization, starting with the Bible and stretching from the ancient to modern masters of art, literature, and science.
Kim Tweten follows this approach with her three children, aged 9, 6, and 5.
The classical method has been a great benefit in the home education of our children. It is an orderly method of learning and lends itself to ease in teaching. As we introduce each subject, we are laying firm groundwork for the next level of understanding. For example, each child in our family learns the definition of each part of speech and then learns to identify those parts in sentences. After a bit of rehearsal, they are well equipped to begin forming sentences of their own. That sentence practice leads to the basics of paragraph writing, where you build a paragraph around a topic using supporting sentences. The transition to writing stories, papers, and book reports has been natural.
We see this same pattern of understanding in each of the subjects our children study. Once a firm foundation with the basics in each subject is established, there is a natural flow toward application and interrogation of those basic facts. Through this process our children see that understanding things from the bottom up will provide them with the tools to explore and understand anything they encounter!
The method is flexible and varies from family to family, so we asked several mothers to share what it looks like in their homeschools. Jennifer Kittell found it was a practical solution to her questions about homeschooling her children, aged 6, 4, and 1.
Our journey schooling with classical education started the day I said to the kids, "Hurry up and finish your work so we can get to work!" As soon as that sentence exited my mouth I knew how silly it sounded. Why did they have workbooks to teach them what life was going to teach them? Now we use workbooks and textbooks sparingly and just use a scope and sequence to guide me. Our lives are much happier, less time constraining, and a lot more educational!
Kellyann Walker has three young children, aged 7, 5, and almost 2. She is looking forward to the systematic teaching that classical education will bring to her homeschool.
We began the research process of what homeschooling would entail while we were pregnant with our first child. I came across The Well-Trained Mind by Jessie Wise and Susan Wise Bauer, and the book just spoke to me. After reading the beginning section, I told my husband that I thought the classical style was what we were looking for. The classical style stems from living books and lots of them.
The connection between the three stages of learning (the trivium) and the normal divisions of elementary, middle school, and high school seemed to be exactly right for what we felt the Lord was calling us to in homeschooling. We believe the way that classical education was organized helped make the learning process much easier. Because we would start in the beginning, with Creation, and continue chronologically through the subjects (including art, history, music, and science), they would meld together to create a beautiful picture and help our children retain more.
We've found that the Great Books have challenged and influenced our children much more than the teaching method itself. Some families, like ours, seldom or never use outside classes, but others find them helpful to deepen their children's exposure to "the Great Conversation" of Western thought. Connie Hernandez says her 15-year-old son has enjoyed them.
In sixth grade, my son Andrew took Latin online through Memoria Press. It was a challenge, but it was very good for him. He learned a lot and it stretched him to try harder. He was very determined to learn.
In 8th and 9th grades, he has been taking the Omnibus course online through Veritas Press. This includes theology, literature, and history. It uses the great classics in the curriculum. He has been asked to read some very deep works, such as Eusebius'sChurch Historyand the works of Herodotus and Homer. This has really stretched him beyond measure. He loves his teacher and loves doing debates online and thinking outside the box. He loves to analyze and research topics more deeply. It has been great for him.
Theories are good, but sooner or later we have to adapt our ideals to the reality of life. How does classical education work in a big, busy family? Carmen Revels has seven children from 16 to 21 months of age, and she also lives on a mini-farm full of animals.
After reading a popular classical education book and perusing the suggested schedules for children the ages of ours, reality quickly butted heads with the ideal education I saw described in those pages. I knew that to try and incorporate even half of the recommended studies amidst newborns (babies and animals), adventurous toddlers, outside activities, church functions, and never-ending housework would be a stretch. So we focused on reading, math, Bible, and some writing in the early years, a kind of a basic approach to classical education. Reading good books and primary sources is foundational to a classical education, and one book that we have always relied on as a primary source is the Bible.
Our homeschool history club has afforded many opportunities to use primary sources. While working on essays and projects for competition, our kids have interviewed WWII veterans, read letters written during the Civil War, and looked at documents in the archives of the USS North Carolina. There is much value in learning from someone who actually made the history.
We gleaned what could work for our family and are endeavoring to give our kids a quality education, always striving to remember that all is for naught if God is not in it.
Renee Aleshire Brown, on the other hand, has only one son, but she is still learning that classical education gives students what they need to learn on their own.
In Harvey and Laurie Bluedorn's book Teaching the Trivium, I liked the idea of providing the "tools necessary with which to learn on their own," because I was already doing that with my son. I found the stages to be similar to my own philosophy of learning and my family's spiritual ideals. I felt the three stages of the classical education approach were aligned with scriptural teachings, specifically, Proverbs 1:1–7; Proverbs 4:1–9, and Daniel 2:20–22; therefore, this approach seemed the natural choice for me.
Because it is adapted for each child's skill level, I have found that classical education has allowed me to teach Jonathan at his own level, while giving him the freedom to learn in his own way. Now he is 7, and I am beginning to see the stage of understanding light up his face as he is practicing problem solving in 4th grade math.
That independence has been a real benefit of classical education in our family too. During the past two years, we've endured a father's cancer treatment and a baby with a heart condition, all while traveling and speaking around the country. The inquiring minds our children developed have helped us keep moving in the midst of struggles and busyness.
In many years of classical home education, we've had mountaintop experiences and magnificent successes, as well as times we haven't accomplished nearly what we had hoped to accomplish. As a whole, though, it has been a blessing to us and to the children. Our son's classmate at a top-twenty college once said: "I wish I'd been homeschooled. You've had a much better education than I had."
Our children are getting a much better education than we did too. More than that, they've learned true wisdom—yes, from the great thinkers of history, but especially in the light of the Word of God—and the gaining of wisdom is far better than a thousand completed workbooks!
Hal and Melanie Young are the parents of six sons and two daughters, whom they have been homeschooling from the beginning. Hal and Melanie are the authors of Raising Real Men: Surviving, Teaching and Appreciating Boys, as well as an upcoming book about marriage. When they aren't traveling the country speaking about raising boys, Biblical family life, and homeschooling, they live in noisy familial bliss in North Carolina. www.RaisingRealMen.com and http://www.facebook.com/raisingrealmen
Endnote:
1. George Ramsey Clark et al.,A Short History of the United States Navy, (Philadelphia: J. B. Lippincott, 1911), p. 178.
Copyright, 2011. Used with permission. All rights reserved by author. Originally appeared in The Old Schoolhouse®Magazine, Winter 2010-11.
Visit The Old Schoolhouse® at www.TheHomeschoolMagazine.com to view a full-length sample copy of the print magazine especially for homeschoolers. Click the graphic of the moving computer monitor on the left. Email the Publisher at Publisher@TheHomeschoolMagazine.com.