Counting Pencils and the Days Until Spring
Molly Green

Econobusters.com

2013

18 Jan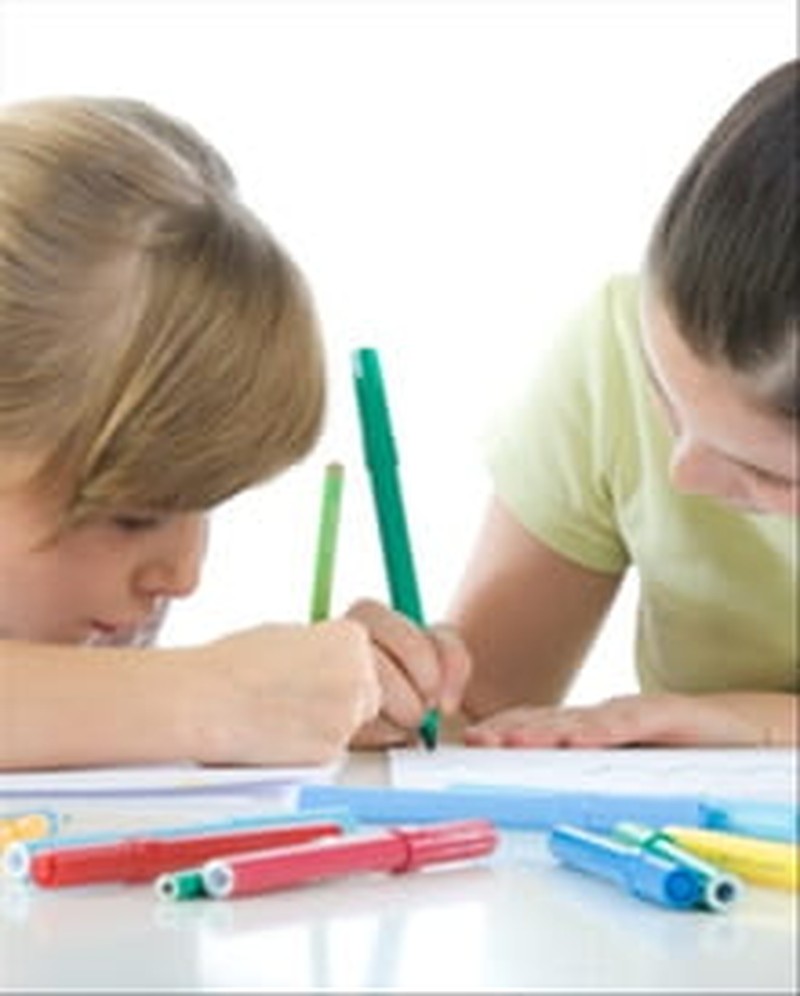 Here in the Northern Hemisphere where I live, winter sneaks in during our delightful but busy holiday celebrations. It follows us into a brand-new year, as we settle back into the normal pre-holiday rhythms and activities of our day-to-day homeschooling and the work of being keepers of our homes. But as we leave the holidays behind, winter lingers, and we soon become weary of the wet and cold weather that keeps us inside for most of the day. We begin to long for the warmer, sunnier days of spring, when we can spend more time outdoors.
What if we take a couple of weeks to rest up a bit and recover from the holiday frenzy, get our children back in the groove of schooling, and then get busy with the deep cleaning and organizing chores we often put off until spring? The winter days will pass more quickly, and when spring weather comes and beckons us outdoors, we'll be ready to head outside with our families.
After all the holiday decorations have been put away and we've restored our pre-holiday routines, let's give ourselves the rest of the winter to clean and organize. I'm going to write it on the calendar—one room or area a week. Or maybe I'll just make a long list, and work my way through it as time and energy allow.
I'll be conducting a comprehensive inventory of our school and office supplies as part of my deep cleaning and organizing routine at the beginning of this new year. Many of these supplies were depleted over the holidays as we worked on decorations, craft projects, and school projects.
It's also the time of year that I begin thinking ahead to our needs for the next school year. Have you ever ordered something—like a map or poster or even curriculum—only to discover later that you already had it stored in the closet or on the top shelf? I have—more often than I care to admit. It's just one more reason to include an inventory in my cleaning and organizing steps. When the time comes to order next year's books and curriculum and supplies, I'll be more prepared.
Some of you might be able to keep all that information in your head without an inventory, but my memory often fails me. A few years ago, I discovered multiple unopened packages of sticky notes—more than enough to last us a lifetime. Thinking that surely we'd need them somewhere down the homeschooling road, I'd been guilty of picking up a package or two of sticky notes, and paperclips, and glue, and other arts and crafts supplies whenever I found them on sale. As a result, I ended up with more sticky notes and paperclips and glue than we will ever be able to use.
My goal was to be frugal, to save money by taking advantage of sales, but I'd actually been wasteful, buying supplies we already had at home. I could have prevented the waste if I had remembered what I had in the desks and closets and storage bins. I needed a more reliable way of keeping track of what supplies I had at home so I would know what sale purchases were really wise for me to consider.
This is what I intend to do. After making a list of all the places I keep or store school, craft, and office supplies that need to be inventoried, I'll choose to clean out just one of them at a time, and then the task won't seem so overwhelming.
The last time I cleaned out the linen/school supply closet (I'm not the only homeschooler whose school supplies have taken over the linen closet am I?), I organized everything into piles as I removed items shelf by shelf. When I put the supplies back in the closet, I recorded the number of each item. When everything was back on the shelves, I taped a copy of the inventory to the inside of the closet door. I repeated this process for all the closets, cabinets, shelves, and supply totes, leaving a copy of the inventory in each location where a significant amount of supplies were stored.
After I finished an inventory of every storage area, I combined the lists into one master list to keep with me. I don't need to know that there are three boxes of pencils in the closet and two boxes in the desk and another one on the computer table. All I need to know is that I have six boxes of pencils to go with my tall stacks of sticky notes when I'm deciding what to order or if I'm away from home and wandering the aisles of my favorite stores. Ideally, as we use these supplies, we can record that use on the inventory sheet, but that isn't always a reality. That's why conducting a new inventory at the beginning of each new year is usually necessary in order to remain current, but once an initial inventory has been completed, it is much easier to update it each year.
It feels great to know that this master list is going to keep me from wasting time or money buying things I already have. It also feels great to know that supper was cooking while I was busy cleaning and organizing and counting pencils! My favorite meals on the days I tackle time-consuming chores are the ones that don't require my constant attention and are quick, easy, and hearty, such as soup or stew or chili. I won the "Chili Cook-Off Queen" title the first year our church held that annual event years ago. You're welcome to borrow my crown.
Queen Molly's Chili
2 pounds ground beef
2 large onions, chopped
2 large green peppers, chopped
2 1-pound cans, tomatoes (or 4 cups chopped fresh tomatoes)
2 1-pound cans, dark red kidney beans, drained
2 8-ounce cans tomato sauce
2 teaspoons salt
2–4 teaspoons chili powder (to taste)
In a heavy skillet, cook ground beef, onions, and peppers over medium-high heat until the meat is lightly browned and vegetables are tender—about 10 minutes. Drain off and discard the grease. Stir in remaining ingredients, bring to a boil, reduce heat, cover and simmer at least one hour, stirring occasionally. It can simmer in the slow cooker on low for hours.
The ground beef amount can be adjusted or eliminated. It also can be cooked, drained, and frozen ahead of time. If used frozen, the onion and green pepper can be sautéed in a little vegetable oil before combining with the rest of the ingredients to simmer.
This recipe makes about 8 servings. Combined with a salad and bread or crackers, it provides a wonderful winter meal. Possible toppings for the chili include shredded Cheddar cheese, shredded lettuce, sour cream, chopped jalapeño peppers, or corn chips.
***
It may be a new season and a new year, but I hope that you haven't forgotten the gifts of the last one. Remember? There were seven gifts* I encouraged you to give to yourself last winter:
1. Enjoy a daily visit with God.
2. Memorize Scripture.
3. Drink enough water.
4. Get outside every day.
5. Plan ahead.
6. Ease into organization.
7. Enjoy creativity.
They are gifts for this year and the years to come as well. May your days ahead be warm and cozy and rich in the blessings of God.
* (If you missed my "Seven Gifts to Give Yourself" and the Winter 2009–2010 Issue of The Old Schoolhouse® Magazine, you might want to order a copy from TOS Magazine's Old Schoolhouse Store at www.TheOldSchoolhouseStore.com.)
Copyright, 2011. Used with permission. All rights reserved by author. Originally appeared in Winter 2010-11 issue of The Old Schoolhouse® Magazine, the family education magazine. Read the magazine free at www.TOSMagazine.com or read it on the go and download the free apps at www.TOSApps.com to read the magazine on your mobile devices.
Molly Green is passionate about cheerful, creative homemaking on a down-to-earth budget. Visit her online home, www.Econobusters.com, for tips about frugal and tasty cooking, fresh decorating ideas, affordable family fun, simple but effective organizing, and much more! Sign up for her free weekly E-Newsletter and get a bonus menu-planning E-Book too!
Publication date: January 18, 2013