The Impact of a Child
Sheila Campbell

Texas Home School Coalition

2013

23 Aug

COMMENTS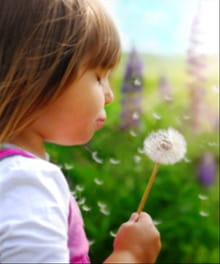 We set our feet firm and establish goals and priorities to do all we can to train up Godly children. We want them to have a positive impact on the world around them. All the while, we must remember that all children are different and that God has a unique plan for each of them. My family was one of the many homeschool families who faced the added challenge of homeschooling a handicapped child. As I set goals for my normal kids, evaluated priorities, and questioned the most important things to teach them, these questions were magnified for Justin. Education developed a whole new meaning. Our goals for Justin were smaller, our steps in life slower, and the burden for the rest of our family sometimes seemed a little greater. Little things others took for granted became major accomplishments.
For many "special" kids, basic life skills and a few steps toward independence are the most important "educational" lessons they will ever learn, but the lessons these children teach are far too numerous to mention. Their purpose in life may not be to go out into the world and change a nation or "turn the tide" on the current trends in society. Their purpose may be to strengthen and grow those who care for them. Their impact on the world may be the character and compassion they draw out of those who must daily learn to love and sacrifice for others who are weak.
My son, Justin, did not speak for twelve years; he could not walk nor even sit up on his own, yet he carried me on a spiritual journey I never would have taken otherwise. Caring for him taught me profound truths about the very nature of God. I learned about unconditional love; I learned that God is gracious and merciful even when we may not see or feel His grace and mercy, and I learned that faith is trusting in God's sovereignty. God used Justin to show me each person leaves an imprint on the lives around him, whether he is blessed with profound speech and knowledge or not, and that we may never know all of those with whom our lives connect and leave a lasting impression.
As I think about the influence I hope my children have on the people whose lives they may some day impact for the Kingdom of God, I tend to think of all the powerful things they might say or do. I am confident that God has a plan and a purpose for their lives and that He will use them to glorify Him, but I forget that it is not for me to determine their purpose or to control God's hand in their in lives. Those things that I may think will have a powerful impact on the world may be mere droplets in the sea of God's eternal providence, while one small act of kindness may produce a profound ripple. It is not for us to know or completely understand God's plan. Our job as parents is to prayerfully provide guidance and seek God's help and wisdom to teach our children to glorify God wherever He chooses to use them. We must remind our children and ourselves that God often uses the simple things of this world to confound the wise, and He uses those whom we may judge as least capable of spreading the Gospel to eternally impact the Kingdom.
Though by the world's standards Justin may have never accomplished anything that would have been esteemed as powerful or great, his life had a major impact on my life—and the lives of many others around him. His presence in this world led at least one life to find rest at the feet of Christ, and that life was mine.
Sheila Campbell began homeschooling in 1991, and after the death of her husband in 2001, she homeschooled as a single parent. She also was the parent of a special needs child whom she cared for at home until his death in 2004. These difficulties have strengthened her walk with her Lord and Savior, Jesus Christ, and it is her prayer that her words will encourage and inspire others. Sheila invites you to visit her blog at pausingtopraise.wordpress.com.
Copyright, 2012. Used with permission. All rights reserved by author. Originally appeared in The Old Schoolhouse® Magazine, the family education magazine, May 2012. Read the magazine free at www.TOSMagazine.com or read it on the go and download the free apps at www.TOSApps.com to read the magazine on your mobile devices.
Publication date: August 23, 2013