When Moms Have to Work: Why Homeschooling Can Work for Working Parents
Jessica Parnell

HomeschoolingHelp.com

2014

31 Jan

COMMENTS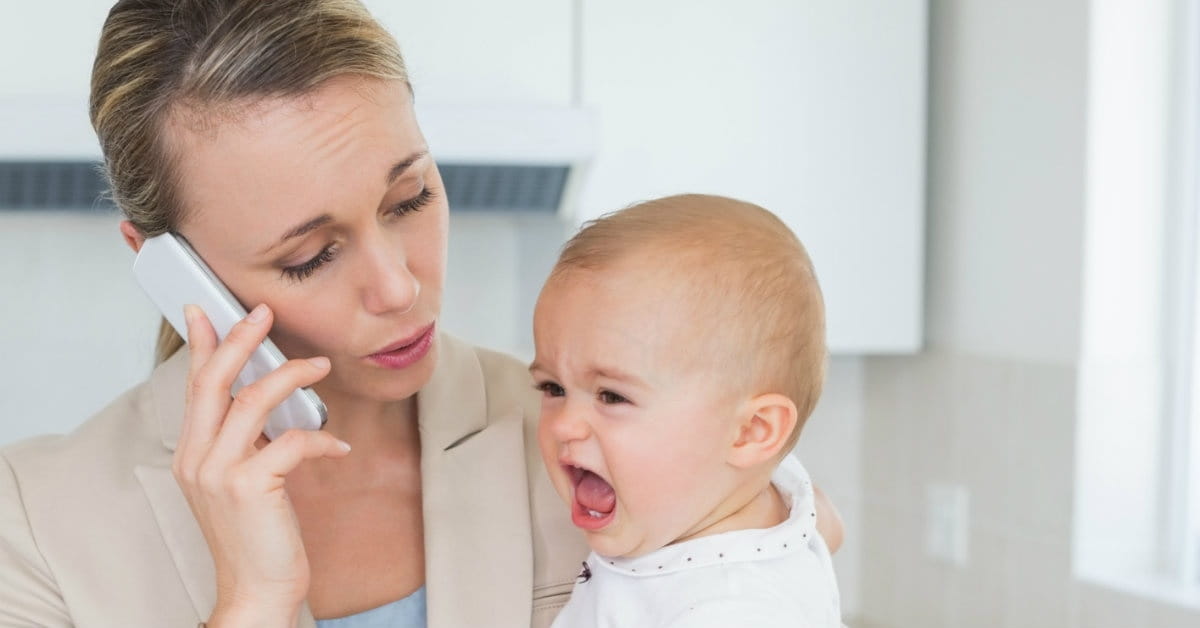 In tight financial times, more homeschool moms than ever have to work part-time
Our finances are just too tight to get by on one income anymore, how in the world can I work AND homeschool my children?
It's a question plaguing many families today, as the economy continues to flounder and the cost of homeschooling is not always cheap. Historically, homeschooling families consisted of a Dad who worked full-time, and a stay-at-home Mom who would handle the schooling, organization, and household chores. However, we know that life doesn't always work out that smoothly!
Many moms are feeling both the pinch of finances, and the guilt that comes with the thought of them working. How can they possibly provide an adequate education and organized family life if they have to be working in between?
The most important thing to remember is the flexibility that homeschooling will allow your family. It may take some experimentation to figure out how things work most efficiently, but it certainly can be done! Remember, homeschooling does not have to take place during traditional school hours. Some families homeschool their children during the morning and afternoon hours, and some during afternoons and evenings, while others may teach in the evenings and on the weekends.
SEE ALSO: 10 Tips for the Working Mom
Suggestions for Working Homeschool Parents
Some homeschooling moms and dads give music lessons, tutor math, transcribe medical reports, answer customer service inquiries, run a day care, and write articles from home, in others' homes, or in an office or other place of business. Some also try other forms of fund-raising, including crafts and baking, which can be promoted online and through your community. Many single mothers (and dads) get homeschooling help from family, friends, and child care providers.
There are also families whose children are mature and motivated enough to focus on their studies while their parents are working. Parents may ask a neighbor or family member to check in with the children, or the parents themselves may call periodically to see how the children are doing. However, you should check on your state laws, because in certain states you cannot legally leave a child alone until they reach a certain age. Also – be sure to fully assess the maturity of your child before deciding on this option.
Making it Work
SEE ALSO: How God gave Me Freedom from my Motherly Guilt
Remember that you are not alone. There are MANY dual-income homeschool families, and there are tons of resources available to them and to you.
Work and Homeschool Online List
New Rising Home School Network Online List
Christian Homeschool Support Group Online List
SEE ALSO: For the Ordinary Mom
Homeschool Mom Anne Elliot sums it up with this eloquent quote:
"I know that there are NO easy answers to many of the struggles we face when we try to juggle too much. Yet for many of us, simple economics require that we help our husbands in this way. So, we figure God is going to give us the strength we need, day by day by day."
Jessica Parnell is passionate about homeschooling. A wife, mother and former public high school teacher, Jessica has transferred this passion into her career as Principal of Bridgeway Homeschool Academy. Her passion grows out of a deep desire to see every child reach their God given potential and purpose through faith-based, customized, and flexible homeschooling. With over 25 years of experience helping over 24,000 families to homeschool their way, Jessica is dedicated to helping families understand the freedom that comes with homeschooling and to empowering parents, a child's first teacher, to feel confident in taking control of their child's education. www.homeschoolacademy.com
Publication date: January 31, 2014
SEE ALSO: You're a Stay-At-Home Mom? What Do You DO All Day?