Faithful over a Little: Homeschooling Teens
Carmen Rockett

Home School Enrichment

Published

Aug 02, 2010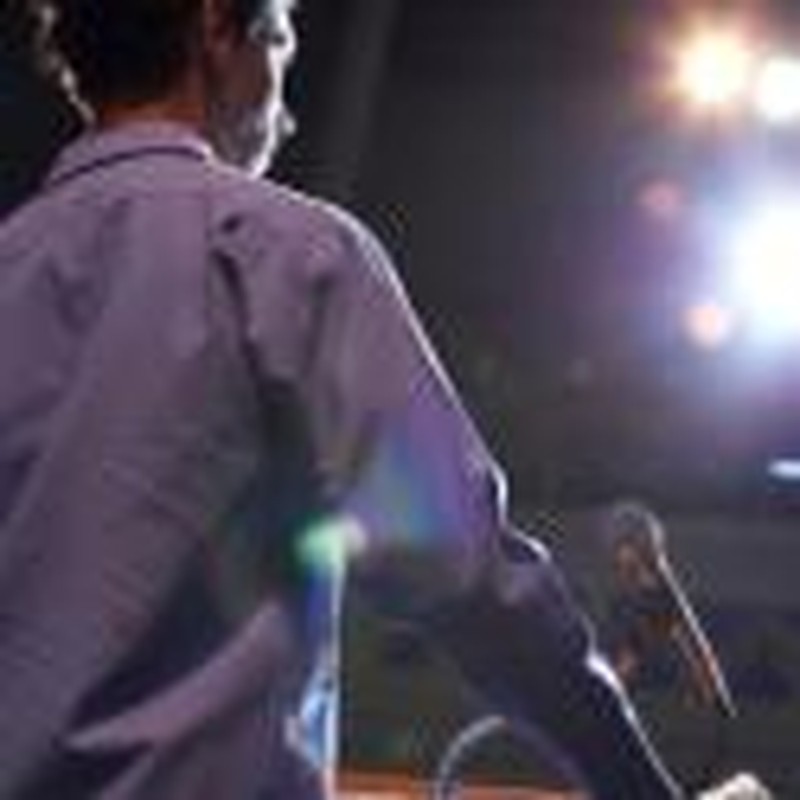 From the moment they first gasp for breath in the real world until the day they grasp their official signed-and-sealed diploma, our children are open vessels into which homeschooling parents pour our hearts. After graduating a student, many of us continue the usual rituals at the kitchen table, investing into our graduates' siblings. With our work still unfinished, we remain in the trenches day by day, perhaps losing sight of the world-changing accomplishments of the broader population of homeschool graduates.
Down there in the dirt, we long to hear the words of Matthew 25:21:
"And so he that had received five talents came and brought other five talents, saying, Lord, thou deliveredst unto me five talents: behold, I have gained beside them five talents more. His lord said unto him, Well done, thou good and faithful servant: thou hast been faithful over a few things, I will make thee ruler over many things: enter thou into the joy of thy lord." (Matthew 25:20-21, emphasis mine)
We want to face our Master, gaze into approving eyes, and hear Him say, "Great job! I gave you children; you invested your time and energy into each one and raised them up to be responsible, Christ-loving adults. Your efforts paid off, because you have equipped them to serve me with their whole hearts."
We do not always hear those words verbalized in this life. However, many homeschooling parents are seeing a dynamic return on their investment—among them the parents of Rachel Heflin and her teammates from Patrick Henry College. Earlier this year, Rachel became the only two-time champion in the history of the American Collegiate Moot Court Association's national competition. Patrick Henry College defeated teams from Harvard, the University of Texas, and Syracuse, among others, sweeping the 2010 ACMA Championship held in January in Miami. Heflin and her partner, Jenna Lorence, took first place overall in the tournament.
Another PHC team, James Mieding and Robert Kelly, took third place. Along with additional PHC teammates, they also won recognition for the top four petitioner briefs and the best respondent brief. James Mieding tripled his winnings by being named fifth in a list of the top ten orators at the competition.
In an interview with the first- and third-place winning partnerships, I asked the students if they have remarkable parents who possess extraordinary insight and parenting skills—or can ordinary parents lay such a foundation for success too? I found James Mieding's response appropriate and profound: "My parents are utterly outstanding, but they are the most normal, average . . . parents you'll ever meet."
He expressed a sentiment most homeschooled students eventually feel about their parents: "They're amazing!" Yet, at the same time, we parents can sense far-reaching hope in James's understanding that his parents do not possess unobtainable superpowers. Every parent has the potential to produce successful ambassadors, warriors, and leaders for God's kingdom.
In a recent discussion with PHC's founder, chancellor, and moot court coach, Michael Farris, I learned that he frequently encounters formerly homeschooled ambassadors filling vital leadership roles in their communities, including an Iowa state legislator, a Republican nominee for attorney general for the State of Iowa, an attorney with the trial division of the Supreme Court, a clerk for the Arizona Supreme Court, and a winner of the Best Oralist award at Harvard Law School, as well as a number now attending or graduated from Harvard Law School. With a little research, one also discovers homeschool graduates in such influential positions as congressional aides, associate producer for National Geographic Magazine, and executive administrator for author and conservative advocate Star Parker.
These represent only a few examples, and according to Farris, "Several hundred that I know of are on paths to really lead to significant positions in the years ahead. . . it doesn't mean that all of them are going to end up being governors, federal judges, and on the Supreme Court, but there are some that are going to get there."
We should understand that obtaining a high-profile legal or government career is not the measure of a well-invested student. According to Farris, however, it is "the measure of success for those who are called to that."
We can measure success by the degree to which we fulfill the scriptural mandate, "Whether therefore ye eat, or drink, or whatsoever ye do, do all to the glory of God" (1 Corinthians 10:31). Heflin, coached by Farris throughout her PHC years, clarifies her concept of excellence: "Excellence is not a worldly standard, it's faithfulness to God; and faithfulness to Him does require that we give our best effort, but it also means that we leave the consequences to Him."
A quote from Stonewall Jackson, shared with Heflin by her grandfather (who also contributed to her home education), has inspired Heflin through her years of forensics competition: "The duty is ours, but the consequences are God's." Homeschool parents would do well to impart this kind of vision for excellence to their students, regardless of the field to which those students receive a calling.
While the winnings of the Patrick Henry moot court team catch our eyes and certainly inspire us, not all homeschool graduates will or should enter the arena of forensics, law, or politics. According to James Mieding, it's not the power of rhetoric that makes a Christian a world-changer, but the power of the Holy Spirit. "Jesus picked the tax collectors and the fishermen, the equivalent of the Wal-Mart greeters and the auto mechanics, to change the face of the known world."
Our world needs grocers, farmers, and trash collectors who live by the standard of excellence Heflin defined above. Our homeschooled students may be called to serve in their own hometowns as excavators, parts runners, hotel clerks, or dental assistants, or they may be called to become entrepreneurs, politicians, or professionals. If in preparing for these callings our graduates live each day in the power of the Holy Spirit and for God's glory, we can be sure we have wisely invested their talents.
As we labor in the trenches of homeschooling, it may benefit us to be reminded of what we've been doing right. In my interviews, I encountered a number of points in which homeschool parents deserve congratulation. If we continue in these paths, we have reason to expect tangible, world-changing, God-glorifying returns on our imperfect efforts to train purposeful adults.
Congratulations, homeschool parents, because despite failures and setbacks, in the overall course of a homeschooling life we have done all these things:
1. We depended on God and taught our children to follow suit.
In a recent teaching on Proverbs 3:5 ("Trust in the Lord with all thine heart; and lean not unto thine own understanding"), Josh Harris, Senior Pastor of Covenant Life Church in Gaithersburg, MD, explained that when we lean on something, we are completely off balance. If that thing (i.e., the Lord) were to move, we would fall flat.
Homeschool parents recognize their desperate need for God in every moment of parenting. This total dependence on our merciful Creator pays off in the God-glorifying fruit that employers, colleges, and consumers recognize when they seek to hire, admit, and buy from the high-performing adult demographic known as homeschool graduates.
2. We taught the value of hard work and excellence for God's glory.
Many American teens and young adults feel a strong aversion to work because worldly parents neglected to impart to them the intrinsic value of hard work and the corresponding need to give our best effort to every task we undertake. Colossians 3:23-24 expresses our commission well: "And whatsoever ye do, do it heartily, as to the Lord, and not unto men; knowing that of the Lord ye shall receive the reward of the inheritance: for ye serve the Lord Christ."
3. We socialized our children in a family setting.
Farris cited homeschool graduates' ability to engage in intelligent conversation as a clear strength for moot court victors. This conversational skill also impresses prospective employers of both homeschool graduates and formerly homeschooled college graduates. He attributes their ability to converse fluently, which includes listening closely, to the fact that homeschooled students spend the majority of their time among mixed age groups carrying on multilevel conversations.
4. We provided caring, personalized educational tracks for each child.
Homeschoolers, as a whole, recognize that each child possesses individual strengths, weaknesses, interests, and callings. Because we know and love each child entrusted to us by God, we have a unique ability to see these marks of individuality and improve upon them. We have encouraged our students to excel in areas of strength while providing opportunities for their broader development. For example, along with moot court, members of past and present PHC team members participated in soccer, drama teams, and musical ensembles.
5. We set goals and encouraged our students to find vision.
Most homeschool parents establish goals for their family somewhere along the journey. Our personal mission statement reads, "To raise godly, well-adjusted adults who are equipped to serve God with their whole hearts and make a positive contribution to society." Wise parents leave room for these goals to change and for new priorities to emerge as our understanding of who God is and who our children are in Him increases.
Farris, who has ten children and has inspired thousands more at Patrick Henry College, explains that his goals for his children have changed over time. He expresses his refined goal for his children in this way: "To be empowered and trained for the goals and calling that God has for them." Goals should also become a way of life for our children, continuing to propel our students through their careers and their own parenting experiences.
6. We taught our children to be Christ- and others-focused.
A believer who is afraid to try something new because he thinks first of himself contributes little to God's kingdom. Homeschooling parents serve the body of Christ and the greater community with their children beside them. This servant modeling produces leaders who look beyond their own comfort to share the gospel, serve the needy, and strive for excellence without fear. Farris reminds us that fear of failure is merely a form of self-centeredness with its roots in pride.
From His storehouse, God places each soul with parents for training and safekeeping. He trusts Christian homeschooling parents to take those souls and wisely invest them through continuous learning, application, and sacrifice for the goal of training up Christ-loving kingdom ambassadors. Down in the trenches, we work toward the day when we too hope to hear those coveted words: "Well done, thou good and faithful servant."
*This article published August 6, 2010.
---
Carmen Rockett, with her husband Bill, continues to invest in her six homeschooled children, three of whom have graduated. Carmen loves God and enjoys many hobbies, including writing, photography, art, cooking, and sports. She looks forward to the birth of her married son's first child in the fall of 2010!
This article was originally published in the Jul/Aug 2010 issue of Home School Enrichment Magazine. Sign up now to receive a FREE sample copy! Just click here: http://homeschoolenrichment.com/magazine/request-sample-issue.html