Find Freedom from Your Fears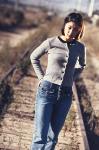 "For God hath not given us the spirit of fear; but of power, and of love, and of a sound mind." II Tim. 1:7
Fear has a terrible way of stifling growth. It can be a reason that many Christians do not move forward in their walk of faith, or regrettably, that they do not become all that The Lord intended them to be.
As a child of God, if we take the Scriptures literally, "For God hath not given us the spirit of fear...", then where, in actuality, did fear originate? If it is not of God, then it must be of Satan.
"God hath not given us..." Fear is not of God, by God, or from God. It is a tool of the adversary to make us ineffective in the Lord's service. If the Accuser can grip us with fear in our Christian lives, then he will prevent us from taking the next step of accepting God's Promise and assurance of "power, and of love, and of a sound mind."
So how does this apply to homeschooling? Many mothers do not accept this challenge because of fear. They think that they are incapable, are not "smart" enough, or lack the needed patience. Or, some may try it and, because they do not experience immediate success, they quit, never giving God an opportunity to perfect them.
For those who read pass "fear" in God's Word, who take the step of faith and are willing to claim the Promise that God offers, there can be victory.
Homeschooling mother, when you reject the spirit of fear concerning the education of your children, and heed God's call to "bring them home", God promises to replace it with a spirit of power, love, and a sound mind. His offer is always there. Our Lord is only waiting for you, to whom He has endowed with a free will, to claim the promise and to take Him at His Word.
Power
"Power" is the spiritual authority that God has bestowed on every parent. It is the responsibility to bring up our children in the "nurture and admonition of the Lord." With this power and responsibility also comes the promise of God's grace, which is ever flowing and available. Claiming God's grace will enable us to accomplish His Will.
Love
As we walk in His Will, God's spirit of love will be evident and His direction clear. Seeking Him through His Word and having daily communion with Him will open our eyes to His endless mercy and bountiful promises. Close fellowship with Our Lord will give us the strength we need to be all that is required of us as homeschooling parents, and to do it to the best of our ability in His grace and might.
Sound Mind
As we reject fear and walk in God's power and love, He has promised us a sound mind, to understand His Word and to heed His leading. He will also grant us the ability to know His Will and to recognize His guidance.
Freedom from fear is a choice that needs to be made by embracing God's Promise of power, of love, and of a sound mind. Heeding God's call to bring your children home will bring with it a wealth of spiritual blessings. God's Promises are real to all who are willing to reach out and claim them.


Maribeth Spangenberg is a homeschool mother of nine, whom she and her husband, Steve, have always educated at home. Her three oldest children have graduated from homeschool highschool. She continues to teach her remaining children at home. Visit www.homeschoolenrichment.com today!