Finding New Life in the Parking Garage
Janet Beavin

Contributing Writer

2004

27 Dec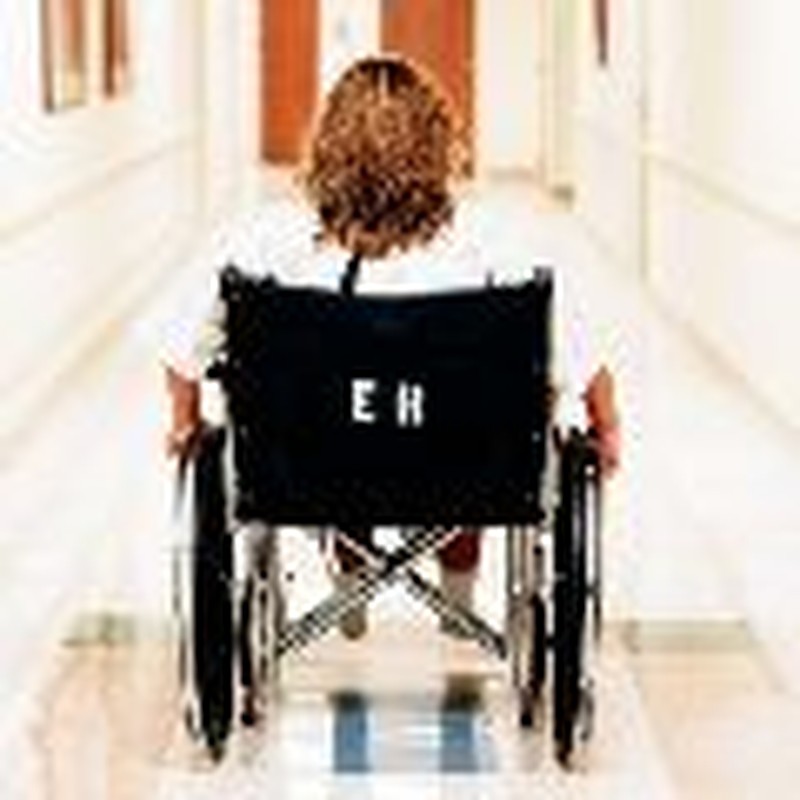 "Six to eight weeks off your feet, keep your leg elevated and here's something for pain." With those words and a quick handshake, the emergency room doctor dashed off to the next partition, where a screaming toddler demanded his quick attention.
"Six weeks of this?" I thought, as the nurse helped strap on my new apparel: a leg immobilizer that fit from ankle to mid-thigh. "Six weeks of this?" I wondered as my husband helped me clumsily pull on socks and shoes, gingerly trying to avoid adding to the pain of a broken kneecap. "Six weeks of this!" I stewed as I struggled to find a way to fit my extended leg into the car, after a long weary night at the ER.
A moment's carelessness had been the culprit. I had been teaching at my regular Monday homeschool co-op. A quick restroom stop and a plastic hanger lying innocently on the floor; a slip and a direct fall on my knee had left me with a broken kneecap, and a newly rearranged life.
Life in the passing lane had suddenly veered into the parking garage, and then hit the concrete barrier. As I lay on the couch that night, my thoughts struggled to get past my throbbing leg, and reflect on the verse that kept popping up: "Give thanks in all circumstances, for this is God's will for you in Christ Jesus." (I Thess.5:18)
Surprisingly, it didn't take long before I began to find unexpected blessings in my new life of leisure, parked on the couch. The greatest gift of this enforced quiet was time: time to reflect, to think, to read and pray. I began to see that all of my rushing and hurrying, even for kingdom causes, was not nearly as effective as my ministry of quiet petition.
Time to retrain my family was another bonus. My older three children had learned lots of household duties when we lived in the country. The younger two had benefited, in their view anyway, from our move to the suburbs, where fewer responsibilities had been placed on them. Accelerated learning in domestic duties gave them some valuable skills (better late than never).
 Providing opportunities for others to serve was a humbling lesson for me. Both by personality and spiritual gift, I prefer to be the "server". Taking on an ever-increasing load of duties can easily lead to resentment or self-pity. It was time to realize the Master Director moves one person offstage so the fledging talent in the wings can join in the song of service.
A surprising bonus from a broken knee (and one of the most appreciated) was a weight loss. The battle with the refrigerator was always a struggle for this stay-at-home mom. The sheer effort of getting around, and the loss of appetite, were blessings, ironically enough, in breaking the cycle of kitchen co-dependency. In the battle of the bulge, I'll take whatever works! Another surprise was the good sleep I enjoyed. The physical fatigue of movement guaranteed that I slept well at night. A full night of sleep was a welcome treat (as were guilt-free naps.)
Empathy and a new perspective were some of the most valuable lessons. Going out in a wheelchair took some mental fortitude: the quick stare and the averted eye of passers-by showed me how easy it is to treat the "challenged" as objects of curiosity. The sheer inconvenience and the indignity of coping with public places made me quickly realize why the elderly would rather just stay home. At least my handicap and immobility were temporary. I felt a new wave of compassion for those who face these obstacles permanently.
Savor the moment. This became a constant refrain as I faced a low-speed lifestyle. Modern women are adept at multi-tasking, and I was proud of that skill. But as valuable as it is, the art of juggling lots of "plates" keeps you from appreciating the beauty or design of the individual "dish" in your hand.
Time to play. Board games and puzzles, read-aloud stories and craft projects became part of daily life once again. Even home-schooling moms struggle to find time for the gift of leisure. Being home with children all day doesn't guarantee that you will spend just a few minutes playing with them. I needed to rediscover the joys of Monopoly from a junior tycoon's perspective.
My cast isn't coming off for a few more weeks, and I am still sitting on the couch. But my mind isn't racing at 100 mph anymore, and I am grateful for the enforced peace and quiet the Lord returned to my life. When it's time to get back behind the wheel and take up where I left off, I pray that my perspective will be a little more anchored in the blessings God sends through unexpected means. I will continue to give thanks for the treasures large and small that I rediscovered through a break in the routine—from a broken knee.
Janet Beavin is a homeschooling mother of five, a freelance writer and editor, and an active participant in her church and local co-op. Email her at:
janetlbeavin@juno.com.