Freedom Founded!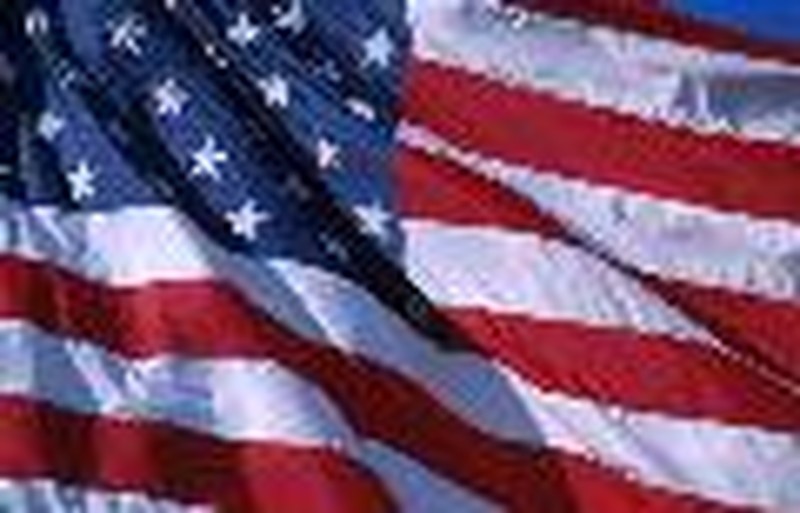 The Founding Fathers who signed the Declaration of Independence pledged their lives, fortunes and sacred honor to the cause of freedom. Many of them suffered imprisonment and hardships for their oath to liberty. Others saw their homes pillaged and destroyed by the British. Some of their wives died from deprivation and anxiety. Each one of the 56 men who signed the Declaration of Independence had ambitions and dreams. They were not just statesmen who met in Congress and discussed the subject of freedom, they were individuals who had families and homes. The Signers tasted first hand the horrors of war and the fury of the English. They were Patriots and Christians! They were determined! With an enormous amount of faith in Divine Providence the founding fathers committed their cause to Almighty God before they affixed their noble names to the illustrious document that proclaimed liberty throughout the land. By learning about their lives we get a glimpse into their freedom loving hearts.
EDWARD RUTLEDGE
Edward Rutledge of South Carolina was not only a Signer but he was also a soldier. Leading a corps of artillery he helped fight the British at the battle of Charleston in 1780. When the city fell into the hands of the English, Mr. Rutledge was made a prisoner. He was sent to St. Augustine, Florida, where he was held for about a year before he was exchanged. Experiencing the same fate of many soldiers during the Revolution, Mr. Rutledge knew the danger of taking up arms against the British nation. He promised his allegiance to America and he never withdrew that pledge.
RICHARD STOCKTON
Richard Stockton of New Jersey paid for independence with his life. The Stockton's lived in a lovely Colonial home in Princeton called "Morven". Intelligent people, who understood the times, would often be guests at "Morven" where they received the Stockton's generous hospitality. When the British, under Cornwallis, captured Princeton, Mrs. Annis Stockton did her country a great service by saving many state papers, and the rolls and records of the American Whig Society of Princeton. The Stockton's fled to safety.
Later, Mr. Stockton was captured by a group of Tories and taken to a prison in New York where he received the most inhumane treatment. The horrors and anguish that so many prisoners of war suffered at the hands of the British during the Revolution were inflicted on Mr. Stockton with great severity because of his leadership position among the people. At one time he was deprived of food for 24 hours. He was finally released but it was too late; he had suffered much both physically and also financially because the British had demolished his property. The humiliation he endured when having to request assistance from his friends to provide for his family was more than the good man could bear, and he died in 1781. Perhaps the greatest legacy of his continual devotion to freedom was his dear wife, Annis, who wrote many patriotic poems during and after the Revolution. She promoted the independence which her husband had bought with his life.
THOMAS JEFFERSON
Thomas Jefferson, perhaps a better-known Signer, also suffered a great loss because of his act for freedom. Martha Jefferson, Thomas's beloved wife, was forced to flee from Richmond, Virginia when the British occupied the town in 1779. Departing from the city with her baby in her arms, Martha and her children were taken to a place of safety about 14 miles away. Although the British searched Monticello they did not destroy it.
In April, 1781, the Jefferson's baby died. The strain on Mrs. Jefferson was extreme. She was constantly anxious about her husband's safety and felt deeply the loss of their child. The next year she gave birth to another child but this baby also died. Martha, who had never been strong, began slowly to sink into the grave. Devotedly, Thomas cared for his wife during her illness. She died in September of 1782. Mr. Jefferson was devastated and would often go for long rambles through the woods to ease his grief. Had Mrs. Jefferson not been forced to escape from the enemy, and had she not had the concern for her husband, it is possible that she might have lived many more years. Thomas Jefferson's price for liberty was the thing he loved most in the world, his wife.
JOHN HART
The price that John Hart paid for signing the Declaration of Independence was high. John Hart from New Jersey, owned and cultivated a large estate. Being a devoted family man, John and his wife Deborah had twelve children that they raised in the fear and admonition of the Lord.
After the signing of the great document for freedom, Mr. Hart, his family and possessions experienced the cruelty of the British. The first years of the war were devastating for America as they found themselves powerless to stop the onslaught of the English. When the British, accompanied by the Tories and Hessians were in control of New Jersey, they violently destroyed Mr. Hart's estate. Mrs. Hart had been taken ill and was unable to travel a great distance, but her children managed to move her out of harms way before the English arrived. Mr. Hart hurried to his family to see about their safety. Because of his involvement with the Declaration of Independence, Mr. Hart was a man with a price on his head. He was forced to depart from his wife's deathbed with the British hot on his heels.
Going from place to place, the loyal Signer dared not stay two nights in the same place for fear of discovery and the danger it might bring upon those who harbored him. Despite his age and infirmities he was hunted as a criminal until the American victory at the battle of Trenton. He was a ruined man. His many months of hiding as a fugitive had destroyed his health, his wife had died, and his estate had been pillaged. But he still clung to the ideals that he had declared to defend with his life, fortune, and sacred honor. When he passed away in 1780, he died a true patriot, a devout Christian, and a hero of freedom. John Hart, Signer of the Declaration of Independence, paid for our liberty with all he had.
WILLIAM FLOYD
William Floyd of New York sacrificed his fortune for the cause of independence. After the battle of Long Island, Mr. Floyd's estate fell into the hands of the enemy. His wife, Hannah, and children sought safety in Connecticut. Occupying his property, the British consumed his large herds of livestock and even used his house as a stable for their horses. For seven long years Mr. Floyd did not receive any profit from his own property. Sadly, Mr. Floyd also lost his wife who had been unable to survive the misfortunes and misery she endured. The personal loss that William Floyd suffered did not deter his decision for emancipation. He was willing to pay the price!
Some of the Signers did give their very lives for freedom, many also gave their earthly fortunes but not one of them sacrificed their sacred honor. Their sacred honor remained with them all the days of their lives. Laying the foundation for a country that the world had only dreamed of, they gave all they had for its establishment. We must keep alive their ideals and the liberty for which they died. This 4th of July read the Declaration of Independence and reflect upon the men who made the document a reality. The Signer's lives exemplified the words of Patrick Henry, "Is life so dear, or peace so sweet, as to be purchased at the price of chains and slavery? Forbid it, almighty God! I know not what course others may take, but as for me, give me liberty or give me death!" The Signers chose independence. Freedom was founded!
Amy Puetz, a homeschool graduate, makes her home in Wright, Wyoming. She loves history, sewing, and working as a computer graphic artist for her company A to Z Designs. She is also the author of the exciting costume book called Costumes with Character.  Visit her website at http://a2zdesigns.vcn.com.
This article was originally published in the Jul/Aug '04 issue of Home School Enrichment Magazine. For more information, please visit http://HomeSchoolEnrichment.com.