Help from a Former Hyperactive Kid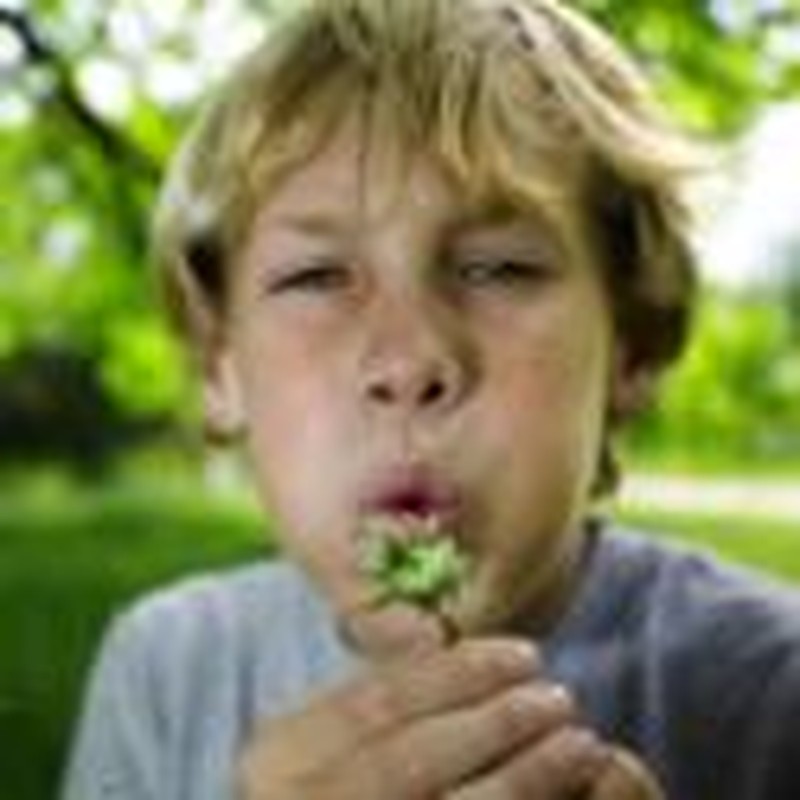 "That child has ADHD. He needs to be on Ritalin!"
Thankfully my mother wasn't one to take the advice of every well-meaning onlooker. As a hyperactive homeschooled student, I can honestly say that I never "suffered" with hyperactivity. In fact, I rather enjoyed it! It was the people around me who suffered.
There was the time I caught my bedroom carpet on fire while doing a science experiment, or the day I pelted our neighbor's new Cadillac with a well-aimed rock as he drove by, or the time I pulled the church fire alarm during call to worship, or the time…well, you get the point. If you have a hyperactive student, you know that it can be a real challenge to keep your own sanity and see anything but a prison record in your child's future!
I am living proof that a hyperactive child can live a productive and healthy adult life. Most of my hyperactive and attention deficit problems simply went away as I became an adult (which is common for many hyperactive people). I also have had the advantage of implementing some techniques that helped me tremendously.
My mother knew she needed to focus on four critical areas of my development.
1. My Emotional Life
I needed parental boundaries, predictability, order, and structure in which to counter-balance my free-for-all, haphazard, random life.
I needed security and assurance that I was loved just as much as my complacent, compliant siblings.
I needed to have a low-stress, non-stimulating environment to study or think (not a government-school classroom.)
2. My Spiritual Life
I needed to learn godly character and not allow my personality to be an excuse for bad behavior.
I needed to be disciplined and to learn to repent when I had been inconsiderate or had behaved improperly.
I needed to develop a relationship with Jesus Christ, the only One who could save me from my selfish tendencies.
3. My Physical Life
I needed to virtually eliminate sugar, caffeine, artificial colors and flavors, and any kind of candy or junk food from my diet.
I needed plenty of sleep, a healthy diet, and lots of exercise.
I needed to be drug-free so I could think and function as God created me to be.
4. My Mental Life
I needed not to fill my head with aggressive music, violent television programs, video/computer games, negative competitive settings, or other things that would cause me to be wild or unruly.
I needed to care enough about other people not to "forget" to do what I have been instructed. I needed to come out of myself and stop being so selfish.
I could hyper-focus on what I was interested in. My problem wasn't an inability to pay attention. If I were watching a TV show I liked, I would forget anyone else was even in the room. I was merely selective in choosing what to pay attention to.
Luke 10:27 instructs, "Love the Lord your God with all your heart (emotions), with all of your soul (spirit), with all of your strength (body) and with all of your mind (mental)." Part of the key to victory in the life of a hyperactive child is taking a comprehensive approach that factors all the facets of the child's being into account.
Remember, God made your child for a purpose. Patiently love and train your child to be godly. Never make excuses for him or allow him to excuse his bad behavior. (We never have the right to do what is wrong.) Pray for your child daily and allow him to channel his energies into productive efforts. Some of the greatest leaders in human history were hyperactive. If those energies can be harnessed properly, God can do mighty things through your active child.
---
Israel Wayne was home educated and currently serves as Marketing Director for the national publication Home School Digest. He is the author of the book, Homeschooling from a Biblical Worldview, published by Wisdom's Gate, and site editor for www.ChristianWorldview.net.
Israel and his wife Brook (also a homeschool graduate) and reside in Michigan with their five young children. Write to: Wisdom's Gate, P.O. Box 374, Covert, MI 49043. 1-800-343-1943, http://www.homeschooldigest.com