College Tours: When Seeing Is Believing
Kim Lundberg

Home School Enrichment

2012

3 Feb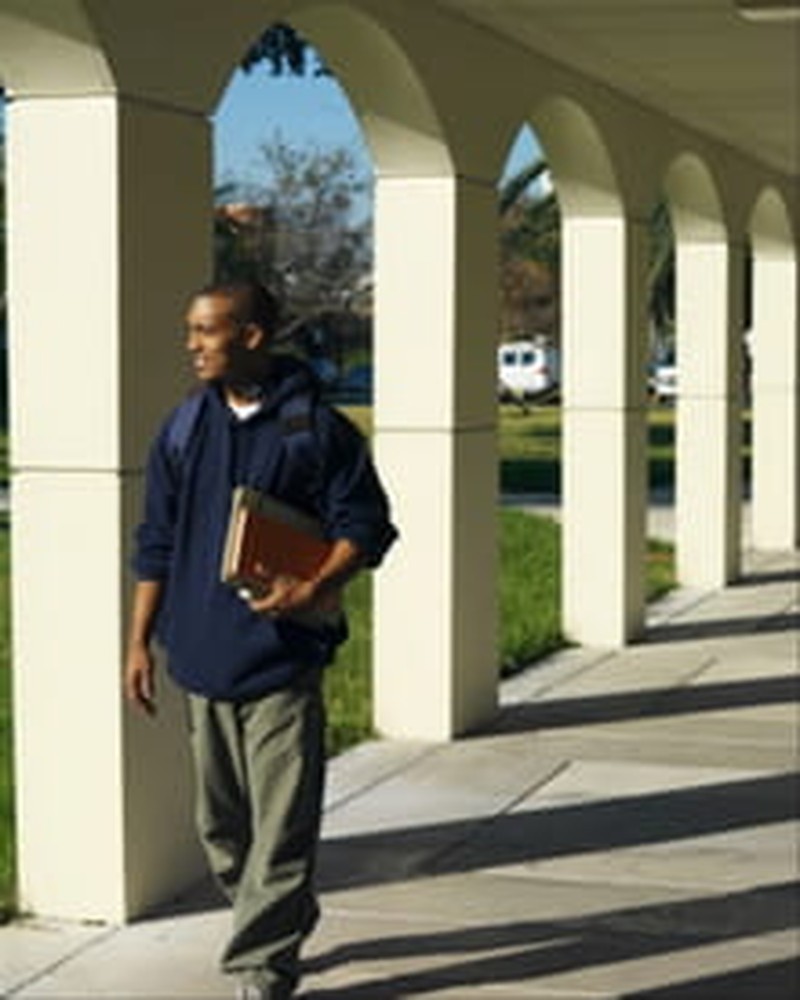 Today's technology allows high school students to investigate colleges without ever leaving the comfort of home. With the mere click of a mouse, homeschoolers can learn which schools offer majors in both marine biology and piano performance, which schools sponsor study-abroad programs that cater to political science interests, which schools give large merit scholarships and generous need grants to their students, and which schools have strong, competitive sports programs. Teens can even take an online tour of the campus itself.
However, a virtual tour, though immensely helpful, is not an actual tour, and there is nothing like seeing something in person to understand fully what it will mean to you personally. Pictures of a gorgeous New England campus in October don't feel much like walking to classes on that same campus when the January snows are knee-deep, and no photo, however appealing, can tell your student for certain that this is the place he or she should study for the next four years. One thing that can help students know their minds when it comes to this important, life-changing choice is visiting the colleges in person and experiencing them firsthand.
The thought of planning, financing, and then actually going on a college tour can be daunting. Which particular schools will you visit and in what order? Will you fly and then rent a car, or just drive the whole way? How much do you have to arrange ahead of time, and how much can you do on an as-you-go basis? Should you take the entire family, or should it be just one parent and the prospective student? So many other questions arise, but mostly, the thought comes: Is this really necessary? Will the effort and expense be well-spent in the end?
After all, traveling for seven to twelve days on an extended trip with your teen (or on several weekend trips spread throughout the year) is bound to be challenging in several ways. Is such an excursion really a wise move? What benefits can your high school student gain through actually seeing the schools he or she is considering attending? Can't your students learn everything they need to know before making the college decision through Web sites, books, and advice from well-meaning family and friends?
The honest answer to that last question is "no." Web sites only tell part of the story, and a biased one at that; books can be out-of-date, often contain propaganda, or simply leave many unanswered questions; people, of course, have different ways of determining their priorities and frequently base their opinions on hearsay passed on from a friend's brother's cousin's niece.
So . . . if your son or daughter is serious about pursuing higher education through a traditional college education, visiting the schools in question is a sensible idea. Colleges vary significantly, and high school students (and their parents) cannot comprehend some of these differences without seeing, hearing, and experiencing them for themselves. Both positive and negative views initially held about certain aspects of a school may, in fact, be completely overturned when a real visit takes place. Things that may have been true about a college twenty years ago, ten years ago, or even two years ago may be very untrue now. Changes happen constantly. In reality, nothing can take the place of a college tour. As you make plans to head out on such a trip with your own teen, here are some important factors to keep in mind.
Scheduling
When it comes to a college tour, the most important thing a homeschool family needs to remember is to plan well ahead of the actual event. You'll need to arrange things on the home front, of course, perhaps taking some time off from work, asking a sister-in-law to help with babysitting, or arranging makeup times for music lessons. In other words, everyone's schedule must be considered, not just the prospective college student's.
Most young people find taking college tours in the fall of their senior year to be the best timing. They are able to see what the schools are like before the application deadlines come due. If auditions or interviews are required, there is not really a choice in the timing; they must be done during the senior year, often during the spring. Some students prefer seeing schools earlier, in their junior or even sophomore year, while others are not yet ready to think seriously about college at that point. If you go too early, you might end up having to take another trip in the senior year to see schools the student hadn't even heard of a year or two previously.
Deciding which schools will actually be visited entails figuring out which schools are on the student's "definitely interested" list and where these schools are located in relation to each other. If two schools are close together (an hour's drive at most), it may be possible logistically to visit both of them in one day, but this option can only work if the timing of the details is precisely orchestrated. In addition, since last-minute adjustments by the schools are always a possibility, it is difficult to plan your trip so exactly.
A better idea is to plan on doing one school each day. A slower, more relaxed approach will enable teens to explore the different campuses fully. This way they can meet with professors and/or students from an area of specific interest at the school, they can attend a symphony rehearsal, they can enjoy the café, and they can check out the gym. Don't underestimate the importance of simply soaking in the atmosphere. Your high school students need to gain a real feel for these schools. Can they picture themselves studying in the library, walking the halls, playing Frisbee on the lawn? Do they think they would be comfortable and yet challenged to grow in such a school? These kinds of things are hard to determine in just two or three hours, so a full day is best.
The next step is planning the route—something that should be done carefully by the driver in conjunction with the student. (Hopefully, the student will help with the driving so the parent can sit back and enjoy the view occasionally!) Families will need to keep in mind that certain events at certain schools, such as required interviews or music auditions, must be done on certain days (only Tuesdays or Thursdays, or even on just one specific Tuesday in November!) or perhaps at a specific time of day—say, only at 11 a.m. or 1 p.m. Fortunately, most schools are somewhat flexible and provide a variety of options, so planning isn't usually too difficult. Web sites can be helpful, but most likely, in the end phone calls will need to be made.
An important point to remember: colleges much prefer (and have come to expect) that the student be the one to contact them by phone or e-mail to arrange the tours, interviews, auditions, classes, and other details of the visit. Some schools, in fact, refuse to deal with parents as they feel it is the student's future being planned, and they want to be sure the student is independent, mature, and confident enough to handle such basic yet important matters himself. Students need to write out everything they want to cover during phone conversations, with all of the appropriate dates and times listed, and all of the questions they want to ask clearly prepared, leaving nothing to memory or chance.
Getting There
If you're traveling to schools across the country, you have a couple of options. You can fly to a central location in relation to the schools you are visiting and then rent a car and drive a circular route, ending up back at the airport. Or you can drive all the way from home, visit all the schools on your student's list, and then drive back home again. Depending on current air fares and gas prices, the driving choice may very well be cheaper, and it also gives you more room for luggage and food. Driving can take more time, but this is not necessarily true, depending on the distance involved and the weather. Parking at most schools is relatively painless, and almost all of them have visitor parking available for free or discounted rates.
Weather
Driving through a bad winter blizzard can be time-consuming and dangerous; on the other hand, storm conditions can delay or cancel flights as well. It is best to plan your visits for fall or spring, but plan for the unexpected. Bring a couple of umbrellas and jackets even if it's warm, and if it's cold, bring lighter clothing in case it heats up suddenly.
Ask students what the weather is like year-round. If the school has freezing, snowy winters, find out what everyone does during those months for indoor activities and discover what kinds of outdoor excursions are planned. It's vital for students not to underestimate the effect that weather can have on them. Many people need a certain level of sunlight or they become genuinely depressed, while others will grow extremely frustrated without four distinct seasons, including lots of snow.
Official Tours
Most schools offer regular, student-led tours—usually a couple in the morning and a couple in the afternoon. However, you can't just drop in and expect to join the crowd. While that might be possible, some colleges require you to register ahead of time for the tours, and almost all of them take various days off of their normal schedules due to holidays, final exams week, etc. Students should check out specific tour times several weeks in advance if possible. If travel difficulties occur, you can call again to rearrange things.
Prospective student tours can be very informative, especially if you are in a smaller group where students are free to ask questions pertaining to personal interests. Always ask the tour guides about their own majors and any special opportunities the college has provided for them (internships, research, etc). It's interesting to learn where else the guides applied to college and why they ended up choosing this particular school. Although the official tour spiel is usually interesting and amusing, it's the answers to the personal questions that will be truly enlightening.
Info Sessions
Many colleges offer what they call "info sessions" to prospective students and their parents. These meetings can be 15 minutes to an hour long, and there are usually several held daily, often just before or after a tour. Generally, a representative from the Admissions Office will give a basic informational lecture that will include an overview of the admission process and will explain what kind of application the students are expected to present in relation to testing, grades, extracurricular activities, essays, etc. In addition, the representative will summarize what the college is all about—the school's history, purpose, and goals—and what the college believes it can offer students that other schools cannot.
This is when students will hear about various specialized programs the school offers, such as botanical gardens, traveling music ensembles, archaeological digs, research opportunities with professors, internships, a nursing study-abroad project in Africa, and more. Although these programs may be mentioned briefly in the school's viewbook or on the college's Web site, the student now has the opportunity to hear in depth about such opportunities. After the presentation, the school representative will take time to answer any personal questions the students or parents might have.
Part Two of this article, coming in the next issue, will cover other aspects of colleges that your teens should investigate or experience for themselves, including dorm living, social activities, classes, transportation, campus safety, interviews, auditions, and last but definitely not least, the food angle. Meanwhile, remember: the most important factor to ensure a successful college tour is planning ahead carefully so that your trip can be a relaxing, informative, bonding time for you and your homeschooled student.
---
Get a FREE subscription to the digital edition of Home School Enrichment Magazine! Sign up today for immediate access to the latest issue! Visit www.HSEmagazine.com/digital
Kim Lundberg and her family have been homeschooling in an interest-led, relaxed way for over 18 years. Mom to 10 children, Kim enjoys studying and discussing history, reading mysteries, baking, learning new things, and traveling.
This article was originally published in the Jul/Aug '09 issue of Home School Enrichment Magazine. Visit www.HomeSchoolEnrichment.com for more information.