Homeschool's New Day in China
Rachel Terry

Educator

2013

13 Mar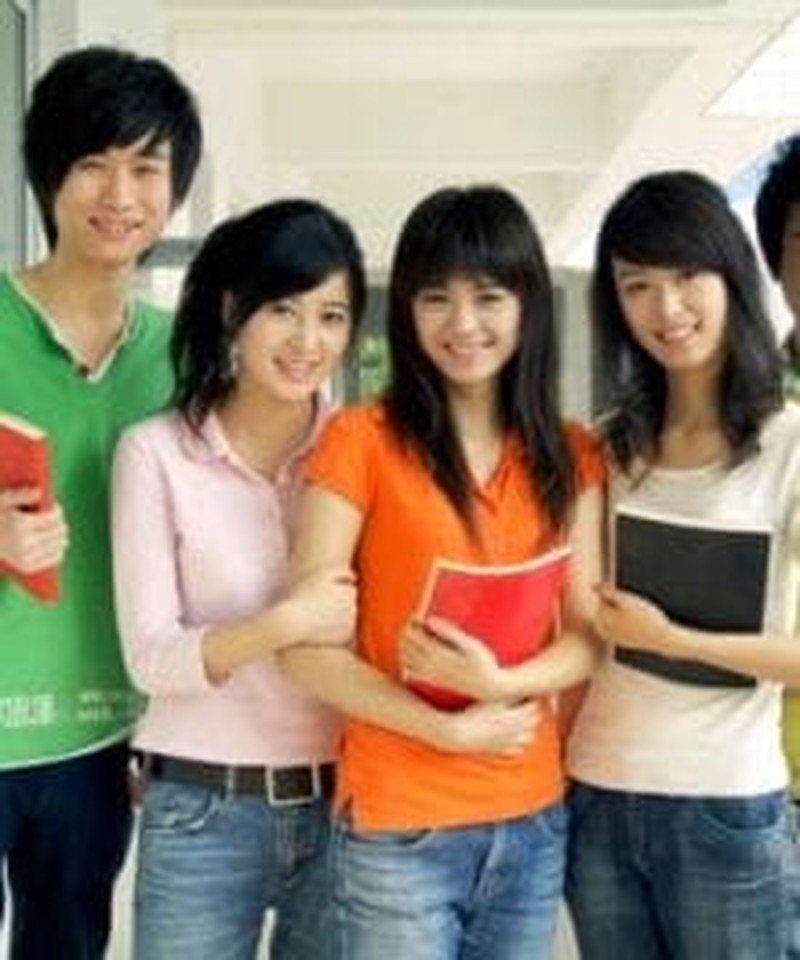 Last summer our family stayed on a university campus in Xi'an, China, for three weeks. Everywhere we went, people wanted to touch our children's blonde hair and pinch their cheeks. When people found out we homeschooled, their jaws dropped, and we soon found ourselves on a television talk show.
From our visit to a Montessori kindergarten on the campus of Northwestern Polytechnic University, we understood that education is paramount in China. Very young children spend long hours perfecting their handwriting, and teachers and administrators are rightfully proud of the beautiful educational environments present in their schools. And yet, everyone we spoke with about education had one name on their lips: Zheng Yuanjie.
Well-known children's author Zheng Yuanjie homeschooled his now-grown son, Zheng Qiya, and the son's success has validated the father's efforts. Parents all over China look at Zheng Yaqi's success—he's opened bookstores, started magazines, and set up photography studios—and wonder if maybe homeschooling has contributed to his successful creative endeavors.
Growing Interest in Homeschooling
Zheng Qiya has succeeded in areas that many Chinese students find mystifying: the arts and entrepreneurship. Traditional Chinese education has been based on rote memory and repetition, and while this method has produced many students who calculate and regurgitate facts at the speed of light, some parents are beginning to question its wisdom.
In 2005, China Daily published an interview with a teacher at Guangzhou Baiyun Institute who was teaching his 9-year-old daughter at home. The father, Wei Yuan, said that he decided to homeschool because the school's teaching methods were "stultifying. Kids have to do sums again and again and they are not allowed to openly express themselves in compositions."
Now-famous Han Han can relate. His parents allowed him to "quit" senior middle school, which in China is much more rigorous than American high school. Schools weren't sure what to do with Han. During his first year of senior middle school he won first prize in China's nationwide New Concept Writing Competition, but he failed seven subjects in his final examinations that year.
After he left school, Han Han began writing with a fury. His first novel, Triple Door, sold over two million copies and is China's best-selling literary work in the last twenty years. Another novel has been made into a Hollywood film. With his newfound freedom, Han became a race car driver, started a blog that has the largest online following in China (more than 300 million viewers), and released an album of self-composed songs. Clearly, Han Han is thriving without a traditional Chinese education, which has people talking. And wondering.
In China, the One-Child Policy ensures that almost all couples have just one child.5 That precious child becomes the focus of his parents' and grandparents' ambition and dreams. In a country with such a large population, competition for college entrance is very stiff, and no parent wants to take risks that may result in lost opportunities for her child. And yet, the success of China's well-known homeschoolers is increasingly alluring.
Obstacles to Homeschooling
Article 11 of China's Compulsory Education Law states: "When children have reached school age, their parents or guardians shall send them to school to receive compulsory education for the prescribed number of years. If, on account of illness or other special circumstances, school-age children or adolescents need to postpone or be exempted from schooling, their parents or guardians shall submit an application to that effect to the local people's government for approval."
This law has been tested in Chinese courts of law several times, with diverse results. In one case, a father who homeschooled his daughter was sued by his ex-wife, the girl's mother. The court ruled against the homeschooling father. He replied by saying he would never send the girl to school, and authorities have not pursued the case further or forced the girl to attend public school.
Cases such as this test the waters in China, and parents are feeling bolder since authorities rarely force homeschoolers to return to school. For instance, in 2006, a 7-year-old boy was ordered by the court to go back to school, but an official involved with the case stated: "A punishment . . . wasn't written in because the punishment may be difficult to implement. But home education is absolutely not advocated." Perhaps the larger obstacle is the risk involved.
In China, entrance to a good university is considered the pinnacle of a successful childhood. Since competition is so steep, a college education all but ensures a good career and stable future. Unlike in the United States, children are expected to help support their aging parents, so taking a risk that may affect a child's future career has implications for the whole family. Homeschoolers may not have an opportunity to take standard high school examinations, and without compulsory exams, university admissions crews don't know how to evaluate a student's potential.
Also, unlike in the United States, where people can go back to college at any age, it's unheard of in China for older students to be admitted to traditional universities. During our visit in China, when the talk show producers found out that my husband was working on a graduate degree in his late 30s, they scheduled another talk show with us because they found his situation so unusual. New technological advancements have led to online courses and evening adult education classes in China, but these adult education courses don't hold the same prestige as university degrees.
Cracks in Educational Traditions
Despite these obstacles, homeschooling in China is gaining momentum. With over a billion people in China who have mostly all received the same rigid, memorization-based education, there is great opportunity for young people who have creative skills and freedom to pursue their interests, students like Han Han and Zheng Qiya. These young men have found that their creativity has boosted them to the forefront of their cultures. Their free-thinking and analytic skills have allowed them to be cultural leaders in a place where many traditional ways are being questioned by the youth.
Perhaps homeschooling is not as big a gamble as many Chinese parents think. When they look at the success of homeschooled students who are now adults, they see that in many ways, homeschooling gives children an edge.
While our family visited with university students in China, we often heard statements like "I joined the Communist party, even though I didn't want to" or "I would never join the Communist party." Young people seem more and more willing to assert their individuality and express their personal opinions. Maybe they're taking their cues from the government.
The Chinese government seems to be vacillating about how much personal freedom to give its people. For instance, although the government requires that churches follow certain guidelines and officially register, state leaders rarely interfere with unregistered churches and congregations. Human rights group China Aid estimates that there are currently 80 million to 130 active Christians in China and that 60 percent of them regularly attend unregistered churches.
The state also seems to be wavering about how much personal economic freedom to give its people. Since the 1980s, China has slowly lifted restrictions regarding private property, and this gradual lift has helped with their overall economic boom. However, the government still confiscates property it wants without compensating citizens,and entrepreneurs know their success partially depends on the whims of a less-than-transparent authority.
With the government going back and forth on so many important freedoms, it's natural that students and parents are looking to new educational options like homeschooling. Many Chinese homeschoolers believe that a good home education will produce happier children who enjoy learning, although many recognize that only the wealthy in China can currently afford to homeschool. Most Chinese families rely on two incomes, and sacrificing one income while trying to buy educational materials seems insurmountable for many families in China. As the success stories mount, however, it becomes clear that homeschool is seeing a new day in China.
Rachel Terry lives in Colorado with her husband Ben and three children. In addition to teaching her children, she loves reading, writing, and spending time in the outdoors with her family. You can reach her at tolmanterry@gmail.com.
Copyright 2012, used with permission. All rights reserved by author. Originally appeared in the March 2012 issue of The Old Schoolhouse® Magazine, the family education magazine. Read the magazine free at www.TOSMagazine.com or read it on the go and download the free apps at www.TOSApps.com to read the magazine on your mobile devices.
Publication date: March 13, 2013