How to Let the Real World into Your Homeschool Classroom
Jessica Parnell

HomeschoolingHelp.com

2014

5 Mar

COMMENTS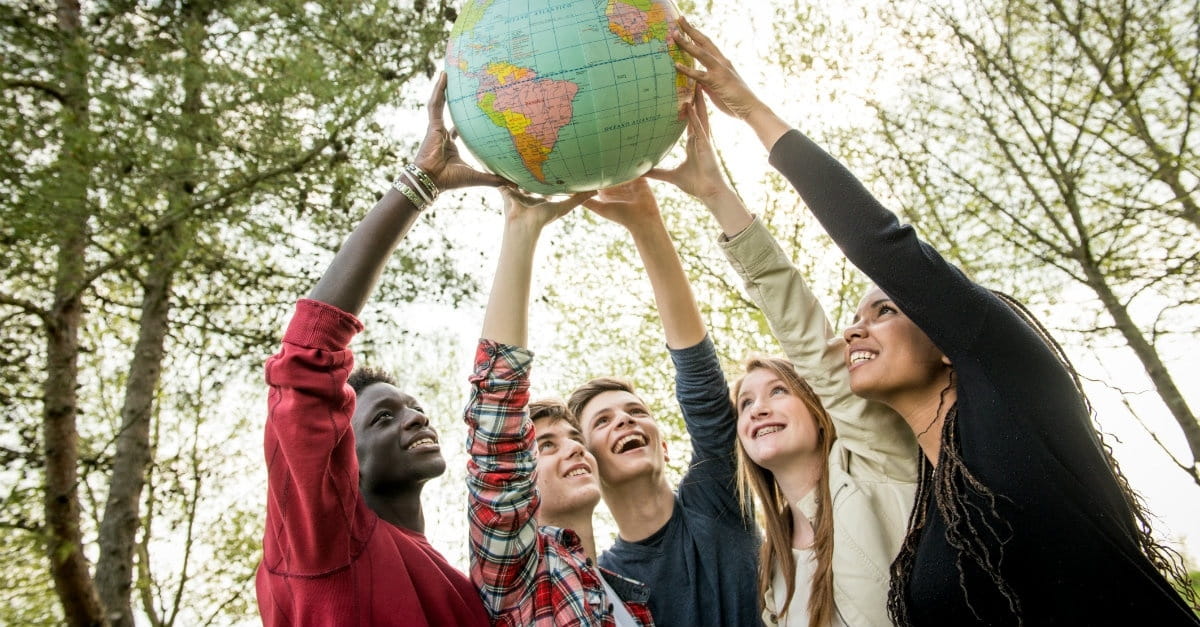 Parents can struggle with protecting their kids from the world outside their doorstep.
When it comes to discussing and sharing current events or "real world" situations with homeschooled children, parents often end up with a bit of nail biting in the process. Do you shield your children from the sometimes terrible things that go on in daily life? Do you continue to nurture them as you always have, within the loving and protective arms of your family nest? Or do you speak frankly about the tragedies that happen on a daily basis? And if so, what age should your children be exposed to what goes on the "real world?
Your Homeschool World
Of course, you are quite right to say that your homeschool classroom is your own "real world." You are doing what you do for good reason. You are raising your children with the moral values and family unity that you feel will serve them in the best possible manner. It's not a fantasy world. It's just as real as anything, and even more so than sitting in a classroom from 9 to 3 staring at the chalkboard, or watching other kids argue, compete, nit-pick, and bully one another.
Preparing Your Children for Life
We do know that real life can be ugly at times. But there is still a lot of laughter, joy, and goodwill left out there in our communities. Teaching our children to seek it out and become a part of a unit that works toward a positive goal is important to building the kind of character that will serve them in tougher times to come during adulthood.
Ways to Embrace the World Outside of Our Homes
Encourage community service. Serving teaches compassion and empathy for the plight of others, while building a child's self-esteem and pride in their efforts. Community service is the best way to instill a positive worth ethic and a sense of responsibility in children.
Discuss current events. Depending on the ages of your children, you may wish to pic-and-choose the content and nature of these events. But shielding your children from what goes on in society may not always be the best choice – we are here to prepare them for a happy, successful adulthood. That includes dealing with the good, the bad, and the ugly when it's necessary in the most productive and moral way possible.
Give choices. Ask them their opinion on issues. Ask them where they feel someone in the news or in their community has made a poor choice, and how things could be changed for the better. What would they do or how would they react if they were faced with a similar scenario? Negative events or issues can actually be excellent moral learning points for our children.
Let them go. As your children grow and mature, let them venture out more and more into the world, and let them make the choices (on their own) that you have prepared them to make. Of course there will be mistakes. It's all part of growing up. But if we micro-manage every move or decision our kids make, we are ill-preparing them for adulthood.
Promote group activities. Sports teams, group family outings, and youth fellowship programs are all excellent ways to let your children function in a group setting. Of course you want your children to socialize with children their own age – and that is important – but studies have also shown that kids who can function well with groups of all ages are best equipped to deal with the real-life work scenarios they will encounter after the schooling process is done.
Visit cities. They may or may not be your favorite outings, but cities are certainly a great way to expose children to a rich variety of cultures, attitudes, and situations. These trips can also double as a fabulous learning experience by incorporating museums, shows, and historical landmarks. Most cities have rich histories that are worth exploring!
Jessica Parnell is passionate about homeschooling. A wife, mother and former public high school teacher, Jessica has transferred this passion into her career as Principal of Bridgeway Homeschool Academy. Her passion grows out of a deep desire to see every child reach their God given potential and purpose through faith-based, customized, and flexible homeschooling. With over 25 years of experience helping over 24,000 families to homeschool their way, Jessica is dedicated to helping families understand the freedom that comes with homeschooling and to empowering parents, a child's first teacher, to feel confident in taking control of their child's education. www.homeschoolacademy.com
Photo courtesy: ©Thinkstock