Missions Will Change Your Life
Elsie Anne

TOS Magazine Contributor

2013

31 Jul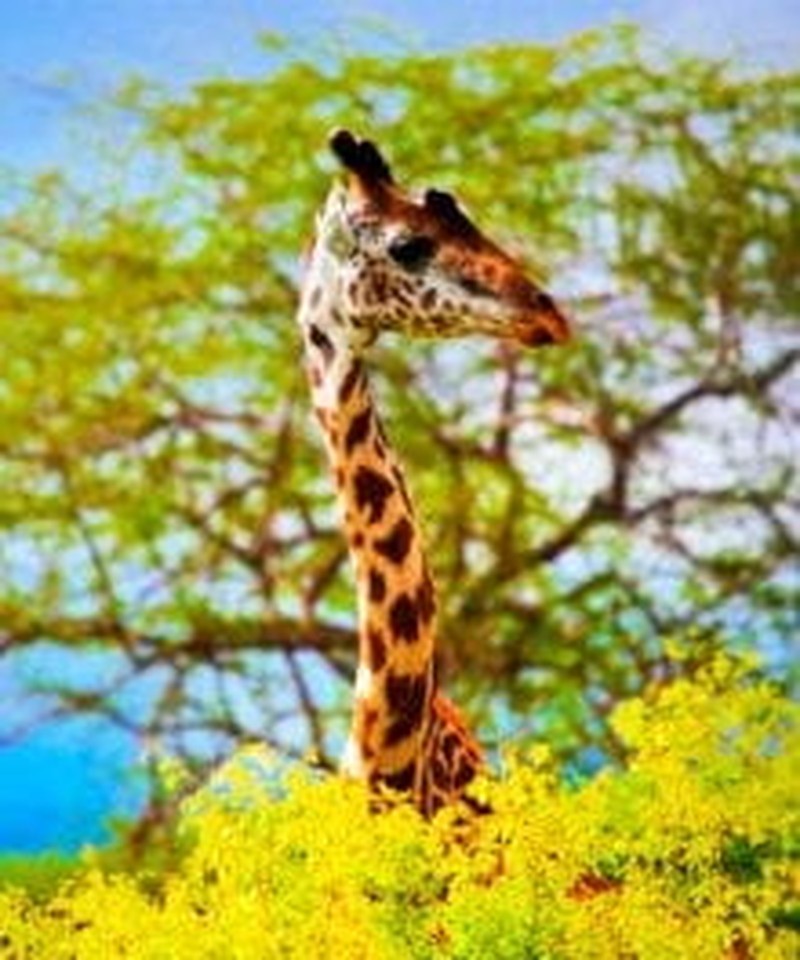 The tall, beige reeds stretched as far as the eye could see, fringed by the peculiar, flat-topped trees of the savannah. I half-expected a giraffe to emerge from the trees and strut proudly across the African plain, but as my eyes scanned the view, darting back and forth in an effort to detail its strange beauty, no giraffe appeared. The wind rustled the trees I stood under, at the edge of the plain, and danced in the tall grasses before me. On occasion a gust would attempt to tug my hair free from the bandana that held it firmly against my head. Perhaps its pale brown color had tricked the wind into thinking that I was part of the savannah grasses that reached as high as my slight 5-foot, 3-inch frame.
"It will change your life," they had told me back home in sunny Southern California. "A missions trip never leaves anyone unchanged." I had heard it claimed a dozen times, and while I had never denied the adamant statement, I would never be able to affirm it until I had experienced the foreign mission field for myself. Six months ago I had made my decision: I would give up a lazy summer filled with fun, pleasure, and my own plans for the complete opposite—a summer of occasional discomfort, hard work, and doing exactly what someone else told me to do.  
Training had been tough. After all, they had dubbed it "The Lord's Boot Camp" for a reason. Situated on Merritt Island about halfway down the Florida panhandle, The Lord's Boot Camp is a ministry of Teen Missions International, considered by many to be the best short-term missions training program available to teenagers. Air conditioning is nonexistent, sleeping takes place in tents, and "shower" and "laundry" are simply nicknames for the 5-gallon buckets with which these duties are performed. The Obstacle Course, or O. C. as it is "affectionately" known, is a set of military-like obstacles that are tackled each morning during the two weeks of boot camp. Each obstacle is meant to represent feelings and attitudes that might hinder those headed for the mission field: fear, pride, disobedience, anxiety, and jealousy. The goal of The Lord's Boot Camp is to simulate the worst possible situation that might be encountered in the mission field, so that teams can continue to be effective in complex or uncomfortable circumstances. It worked.
When my team of seven arrived in Zambia, Africa, after two weeks at The Lord's Boot Camp, we were exhausted but prepared. We had already experienced culture shock in Florida, so we got right to work on our project: reaching out to AIDS orphans through drill team. Drill team is simply a form of precision step dancing that consists mainly of marching formations and simple arm movements. Our purpose was to build relationships with these children aged 4–18 who could neither speak nor understand our language.
With a child's calloused hand clasped in mine for the first time, my heart melted as the scorching heat of love's flame engulfed me. I would take one home with me...if I could. With a little girl's head of curly locks (discolored due to malnutrition) resting in my lap, my heart beat with determination to remain in Africa until every single one of its children were loved and cared for—but my head knew better. These overwhelming feelings of love for God's unreached children and these desires to reach them were only the foundation of the change God was working in my heart. We were all being changed: each of my teammates, each of my team's leaders, and every other person across the globe who had given up their lazy summer to serve the Lord.
Suddenly, my mind raced back to the present, jolting me out of my thoughts as I again beheld the beauty of the African savannah. Staring at the scene before me, my eyes focused on a circle of crude concrete as high as my waist. It seemed out of place amidst this natural beauty, but at the same time I somehow knew that the plain would be barren without it. Feeling the weight of something in my hand, I glanced down and remembered why I was standing before this circle of stone. The worn bucket was dry and begged to be filled with the cool, sweet water of the African well. To grant its wish had been my errand. I climbed atop the rim of the well, lowering the bucket to the level of the water. I watched it fill as I slowly drew it back up to me.
As I trudged back up the narrow, inclined path of packed red dirt toward the thatched roof hut from which I had come, my mind drifted this time toward the future instead of flashing back to the past. How much more would I be changed on this journey? On what barren continent or fertile piece of earth would I be serving next summer? To which starved and hungry people would I have the opportunity to bring God's love? The world lay at my feet, countless adventures were at my fingertips, and the call remained. "The harvest truly is plenteous, but the laborers are few..." (Matthew 9:37, AKJV).
I have decided to follow Jesus.
I have decided to follow Jesus.
I have decided to follow Jesus.
No turning back, no turning back.
Elsie Anne is 17 and attends Moody Bible Institute in Chicago. She was raised in Southern California, where she was homeschooled along with her two sisters. She loves anything that involves words, including, but not limited to, reading, writing, and singing. She loves her Savior with all her heart, and her ultimate goal is to do full-time missions work after graduation.
Copyright 2012, used with permission. All rights reserved by author. Originally appeared in the April 2012 issue of The Old Schoolhouse® Magazine, the family education magazine. Read the magazine free at www.TOSMagazine.com or read it on the go and download the free apps at www.TOSApps.com to read the magazine on your mobile devices.
Publication date: July 31, 2013