Should You Find a Mentor for Your Daughter?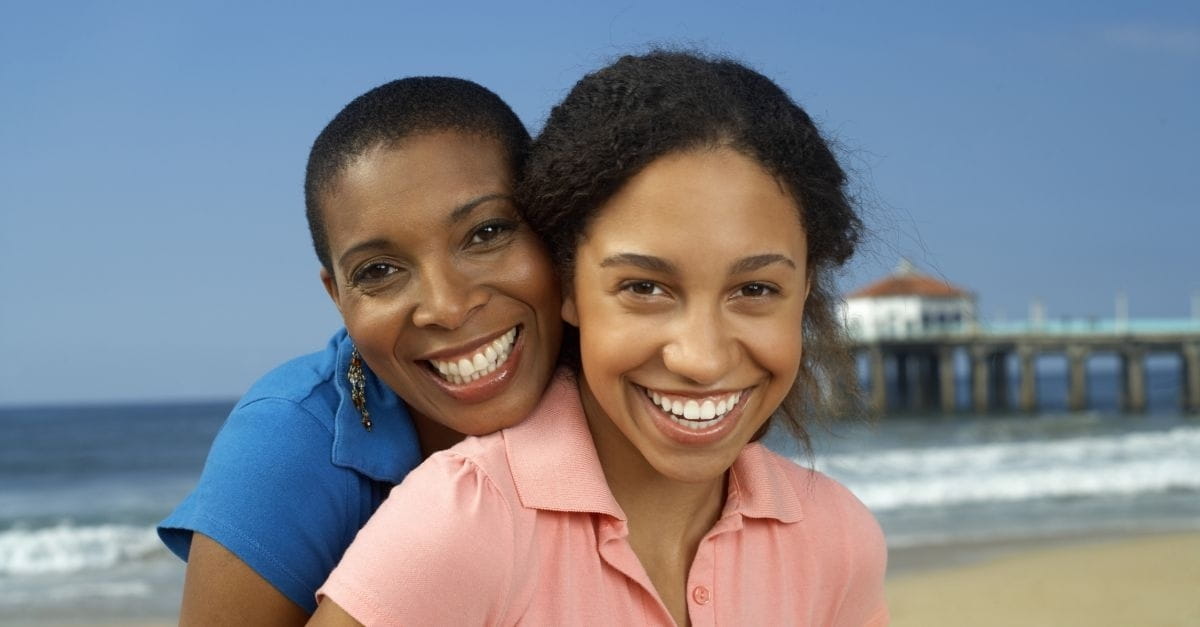 Some of you might have grown up hearing Dick Clark play songs on American Bandstand, asking for ratings from eager teens. If it was a song with a strong beat, it rated high. My mom would get a high mother rating because she provided a beat for my life I could "dance to." The resounding mantras of my mother's words echo in my heart:
Take the high road.
Be part of the solution.
Be a loyal friend.
Search for God until you find Him.
Celebrate all you can in life because life can be traumatic. Look for times and ways to mark the moments that matter.
As I look back, I recognize that my mom tried her best to mark my important moments. However it was her character that served as the musical score to my heart.  As the maestro of your daughter's life, the traits your daughter needs to see in you are:

Security

Industry

Nobility

Generosity

As you live these qualities out, your daughter learns to live out God's song for her. In addition, a wise mom will select a mentor(s) who echoes that song , backs up your words and acts as a role model of a life well-lived before your daughter. So what are the traits of a good mentor?

As you and your daughter consider what makes a good mentor, you may identify women who you already recognize as mentors in your own life or your daughter's. For your daughter it may be a teacher, coach, youth leader, close friend, or family member (such as an older cousin or aunt). If you don't see a mentor in your daughter's life at this present time, we encourage you to begin praying that God will bring one into her life.

Releasing our daughters into the care of a mentor honors her highly. It means we (mothers) trust and respect this woman and are secure in the knowledge that she is like-minded and will uphold our standards of godliness and integrity.

Following are qualities that are important in a good mentor. She becomes:

Encourages the development of strengths and challenges your daughter to overcome weaknesses.

Nurtures through prayer and seeks God's direction with and for your daughter.

Tactfully confronts in love when wrong thinking or actions are evident.

Obeys God and lives so that her spiritual walk with Him is evident to and confirmed by others.

Realizes transparency and authenticity are strategic tools in mentoring. By sharing her strengths and potential weaknesses, she can help your daughter make wise decisions.
Other specific traits to consider in a mentor can be identified by this simple acrostic. A mentor is a woman who: Makes God's Word a priority and uses Scripture to direct your daughter -- not just her personal opinion.
A friend - someone who will walk alongside your daughter and who encourages, believes in and laughs with her.
A confident counselor - trustworthy with all that is spoken to her.
A guide/coach - assists in helping your daughter establish godly life skills in her relationship with God and others.
It takes a choir surrounding a soloist to really highlight her voice; in the same way, loving adults surrounding a Modern-Day Princess will make her life SING!

Originally postedd April 28, 2010.

Pam Farrel is an international speaker and author of over 30 books including best selling Men are like Waffles, Women are like Spaghetti. To order Raising a Modern Day Princess, or the accompanying journal for your teen daughter: www.farrelcommunications.com. To learn more about Modern day Princess Ministries and planning a Modern Day Princess group with your daughter, or for your church: www.moderndayprincess.net.