What about Youth Group?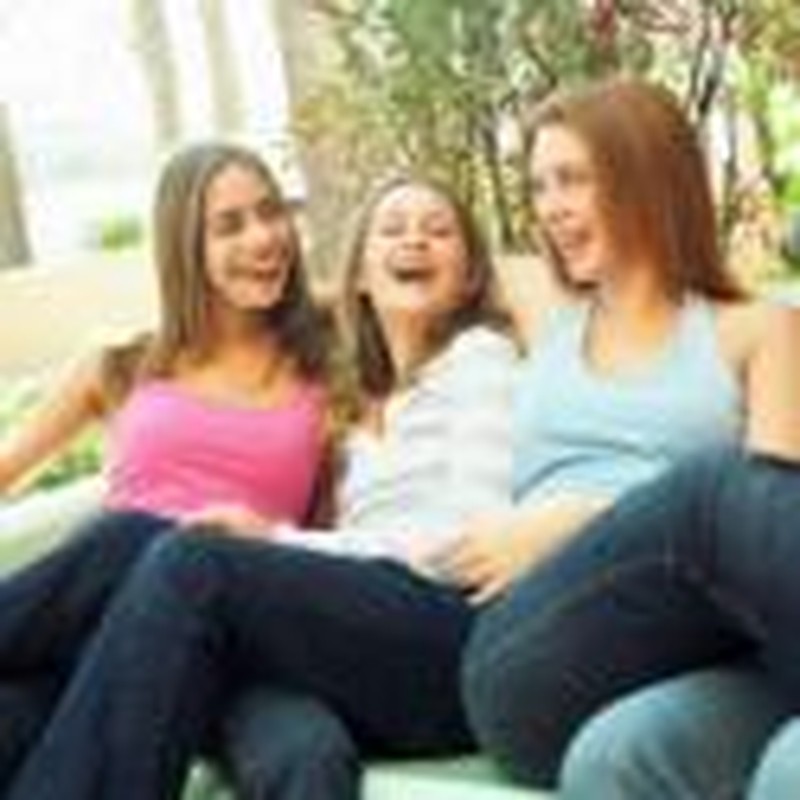 Since we are the parents of five teenagers (for another couple of weeks), we are often asked at home school conventions whether we allow our children to take part in youth groups at our church. We have struggled with this issue, as some of you have, and have come to some conclusions based on our own experiences and study of Scripture.

We would first of all say that we have a habit of thinking through issues ourselves with the help of the Holy Spirit and through study of the Scriptures. We would encourage you to do the same. In other words, do not just take our views (or anyone else's) as absolute truth. Rather, take what we share, and do your own prayer and thought and come to your own conclusions.

When our oldest two or three children were entering their teen years, they did not attend youth activities at our church, except those special events that we could attend with them. There was, of course, pressure from all sorts of folk – other kids, other home school parents, church members, family – that we conform and allow our children to take part in the youth ministry.

We had several reasons why we chose otherwise at that time. First of all, we home school in part to allow our children to mature spiritually, intellectually, and emotionally within the safe surroundings of our home. That is not to say that we did not fellowship regularly with other families and as a family in our community. However, we did not send our children out on their own to encounter the influence of others until we had confidence that they would not simply "go with the flow," but would actively think about the ideas and influences they were encountering. We also wanted to be sure they had a spiritual foundation in the Lord that would help them discern good and evil. We do not believe that "sheltering" our children is a bad thing. After all, Jesus trained His disciples for years before sending them out – and they were already adults when He started!

We wanted to be sure our children were rooted and grounded in Scriptural truth before they were exposed to other teachers beside ourselves. If you search the Scriptures for any evidence that youth pastors, ministers, or teachers are to train children (rather than the parents), I am afraid you won't find it. Instead, children are to listen to their father's and mother's teaching, and parents are to teach their children (see Deuteronomy 6, 34 places in Proverbs, and numerous other scriptures).

However, when our eldest two were around 15-16, they began to desire to be a part of the youth fellowship. At that point, we felt confident that they were ready for such experiences, being strong in the Lord and quite mature. We allowed them to get involved, but we also volunteered as adult helpers, so we were there with them. Within a year or so, our children were leaders of the group, having a great influence for the Lord among their peers in the church.

At the same time, though, we made a bit of a mistake. Since the older teens were attending, we allowed the younger ones to do more with the group than their siblings had done at their age. We had a couple of bad experiences (including having a local teen threaten bodily harm) and decided to back out the younger ones – until they were at least 16 and we judged them to be mature enough to handle situations that would come up. This is where we are now as a family.

The key points to us have been these: don't be swayed by public opinion, instead ask God for wisdom; don't rush pushing kids into these types of experiences; be ready to make a change if necessary; and be sure your children are spiritually and emotionally mature before they get involved. You may note here that we do not think that youth groups and activities generally add to the maturity and spiritual growth of children. Instead, they provide fellowship – and some times a lot of temptation! So be sure they are ready.

In general, getting a bunch of teens together in any sort of group is generally not a way to promote wisdom. So, we have preferred activities where our family could fellowship with other families, rather than confining age groups together. There is no need for young pre-adults to partake in youth groups, but if you as parents find your children are ready for the experience they may actually learn discernment in the process.

The idea that children must be given the opportunity to be in a youth group, however, is not a scriptural one. It's one of those areas where liberty of conscience is the overriding principle that determines the right course of action. And "where the Spirit of the Lord is, there is liberty." So walk in the Spirit, and you will do what is best for your children, whatever the outside pressure may be.
---
David and Laurie Callihan are authors of The Guidance Manual for the Christian Home School: A Parent's Guide for Preparing Home School Students for College or Career and the Christian Homeschool Daily Planner (with their Grand Plan built right in).
Learn more:
http://www.davidandlaurie.com