Home Schooling is a Lifestyle
Elizabeth Smith

Speaker, Lobbyist, and Veteran Home-Schooling Mother

2003

3 Mar

COMMENTS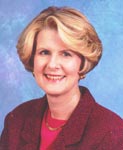 As home-schooling parents, our job is never finished. The kitchen becomes a classroom, and family vacations are field trips. Teaching becomes a learning experience for both parents and children, and home schooling becomes a lifestyle as well as an educational method. There are several ways in which home schooling is more than just an academic experience.
First, relationships are the foundation and focus, the priority and purpose of the home-schooling lifestyle. As we look at the whole experience of home schooling, the quality of relationships at home determines how well children respond to us as their parent/teacher. The better the relationship between parent and child, the more cooperation there is for academic work. As we consistently practice love and patience in nurturing our children, usually they will respond with a desire to cooperate and please us. Children want their parent's acceptance and approval; therefore, it is our responsibility to diligently work toward excellent relationships with them.
As home-schooling parents, we serve almost exclusively as our children's primary role models; therefore, our children need to see in us what we want to see in them. Living godly lives before them should become one of our highest priorities. Sons will be husbands and fathers based on their experiences growing up with Dad. Daughters will be wives and mothers based on what they observe growing up with Mom. And children will be drawn to spouses based on relationships in the family during childhood. The way we as parents live out our lives and marriages before our children provides the training ground for their future lives and conduct. With God's help we can be positive role models as we prepare them for adulthood.
Home schooling is a lifestyle because it is more about parenting than education. Good parenting skills are needed for home schooling to be successful. When parents serve as loving authority figures, order is maintained so that learning can take place. Most home schooling difficulties stem from parenting problems, rather than education problems. A successful parent is a successful home schooler.
Finally, we want to remember that school is never out. As home-schooling parents we soon realize that each day is filled with teaching moments. There is much we can impart to our children beyond schooling. Character development should be at least equal to academic pursuits as part of our home-school plan. Whether we are working to build better relationships, be better role models, or train character through diligent parenting, we are constantly on the job. This humbling reality should provide the encouragement for us to seek God's grace and guidance as we realize that true home-schooling success is only possible through the strength He gives us each day.
Whether we are working together, playing together, studying together, or worshipping together, our children are learning something from us and about us. As we recognize that home schooling is truly a lifestyle, we can take advantage of the many opportunities each day to train, nurture, and teach our children.
Elizabeth Smith is a veteran home-schooling mother of four children. She home schooled for fourteen years and all four children have graduated from college. She is the wife of Michael Smith, President of Home School Legal Defense Association. Elizabeth has written for several home-school publications and appeared on the Focus On The Family radio program. She serves on the Board of Directors of The Family Foundation of Virginia and lobbies pro-family issues in her State Capitol and in the U.S. Congress for the National Center for Home Education. Elizabeth also speaks at Christian women's retreats around the country.