Homeschool "In-Service" Days
Timothy Palla

Contributing Writer

2006

6 Nov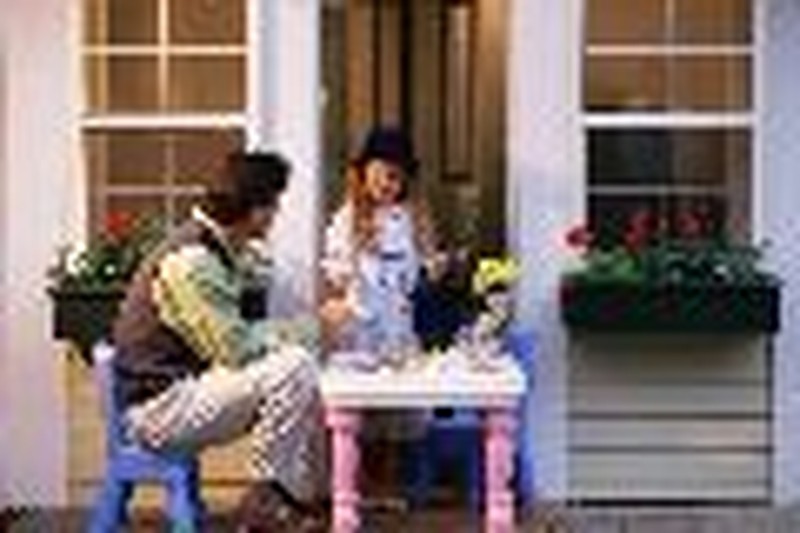 The Weary Routine
I have a dear friend who teaches at a local public school. We were visiting one day when she revealed how much she loathed in-service days. "Why?" I inquired "They are such a waste of time. I get frustrated listening to someone talk about test results, projections, and all the other same-old stuff we hear all the time. I usually try to take a vacation day or schedule my doctor appointments during those days just so I don't regret wasting my time." Taking a break from the normal teaching routine and interacting with other like-minded instructors could be beneficial, but not when you constantly rehash the "same old, same old." I could see her point.
In the early years of my ministry I attended pastors conferences and denominational meetings with enthusiasm and loyalty. Over the years, though, I became more and more frustrated with the monotonous preaching contests and predictable debates. I endured them for a while, but soon my interest began to wane. Eventually I quit going altogether Now I meet with a small group of my closest pastoral comrades where we serve, encourage, and counsel one another during a monthly breakfast. Our new meeting format works quite well for us. By the time we part company we've each been challenged and refreshed by a genuine partner in ministry.
Fresh Inspiration
Something good happened recently in our lives as homeschool parents that has quickened our enthusiasm in a new way. My wife and I had a homeschool in-service day, but it wasn't dealing with new curriculum, goal setting, planning, teaching styles, learning styles, or overcoming our student's academic obstacles. It was just for fun--or at least that's how it started.
It began when Kenneth, an elderly gentleman in my church, asked me if I wanted to come over to his farm one evening and harvest grapes. "The arbor is just hanging full," he said, "and my wife and I aren't going to be doing any canning this year." I jumped at the chance to visit with this blessed saint of God and we talked for two and a half hours while we cut fragrant clusters of fruit from the ancient arbor. It was a memorable evening.
The next day I called my mother and asked her if she could help us with the canning process "Bring the grapes over here," she said, "I've already got everything we need." Jennifer gladly abandoned her daily routine of instructing children and I was equally eager to take a break from sermon preparation to discover the art of making grape juice.
"In-Service" With A New Twist
We had the best time. I'll never forget how much we learned, talked, laughed, and reminisced on that delightful day in my mother's kitchen. We ended up canning 22 quarts of delicious, Concord grape juice. The "aroma therapy" alone worked wonders on everyone. When the activity was finally over we truly felt rejuvenated.
During my grape gathering assignment with Kenneth, I found out that his mother had always been responsible for providing the juice for the communion table at our church. I mentioned to my wife that, in recognition of his family's past tradition, it might be nice to donate the juice for our next communion service. I thought of how many times I had literally received the "first fruits" of my congregation's livestock, gardens, orchards, and vineyards. Now I would be offering a new labor of love to the Lord as-well-as the other saints of God I worshipped with each week. The idea made me smile as I sensed God's pleasure in such a gift.
Try it on your own
I'm not the type of writer who normally gives his audience the "five easy steps" kind of articles. I have, however, found plenty of creative ways to transform boring into refreshing, and some of them are worth passing along. The day Jennifer and I took a break from homeschooling and became students ourselves was the day that we gained a new infusion of joy. Our in-service day was more than an educational experience. Here's what made the difference:
We learned from someone we loved and someone who we knew loved us.
We learned something new, but the hands-on, human aspect made the process more memorable than if we had simply read a recipe book
Our children observed their parents as students who demonstrated how to ask appropriate questions and follow instructions.
At the end of our day we could see, taste, and smell the impressive results.
The project amplified our appreciation for God's awesome design in nature, the joy of preserving something good (fruit and family traditions), purposeful quality teamwork, and loving and serving others.
Perhaps in-service days would be all they should be if we spent them learning something new, with someone we love, and all the while, doing something that benefits others. For us, it turned out to be a very rewarding day. As a matter-of-fact, I can't wait until the next one!
---------------
Timothy Palla is the pastor of Fairview Baptist Church in southern Ohio. His wife, Jennifer, is the love of his life. They have been involved in homeschooling since 1993 and have five children; Drew, Dane, Aidan, Ethan, and Meghan. You may contact him at tpalla@rocketmail.com.